10 questions with Katie Andrews of Scarlet Designs
A former NICU nurse, Katie Andrews is now a full-time mom with a major side hustle. Named after her daughter, Scarlet Designs was born out of Andrews' love for personalization and, of course, sparkle. With gifts for children and adults alike, Andrews' business not only shows off her creativity, but feeds her passion to connect with others throughout the community, because what better common ground is there than a bottle of Champagne? We sat down with Andrews to learn more about her growing business and how she juggles it all.
---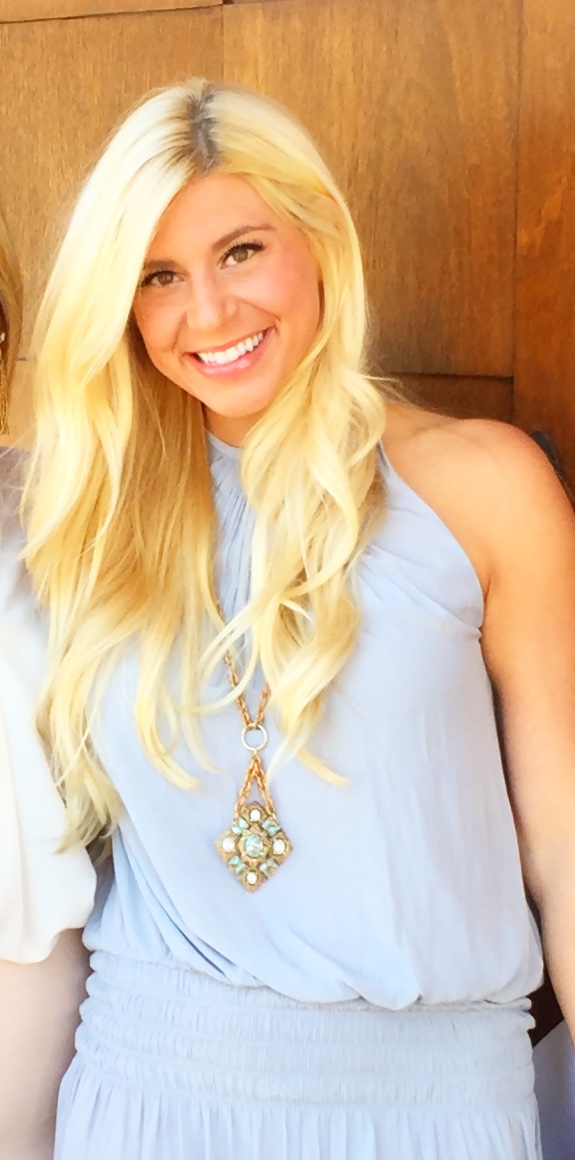 1. What is a typical day like for you?
First things first, coffee and lots of it! I usually check my emails and head straight to carpool to drop my two babies off at school. Then, it's back to my home office to send invoices and start the design process for each order. Before I know it, it's time to pick up the kids. Not a minute is wasted. I am usually working on my laptop or cutting vinyl while I'm in the carpool line. The rest of the evening is spent with the kids. After bedtime, I pour myself a glass of Champagne, finish up orders, and add final touches to my signature gift wrap.
2. What is your professional background? How did you get into personalized gifting?
After graduating from the LSU School of Nursing program, I worked as a NICU registered nurse at Children's Hospital for three years. I loved my work, but after having my first child, I realized the hours were not conducive to being a full-time mom. Scarlet Designs allowed me to fulfill my creative side while staying home with my children. I have always loved giving beautiful, thoughtful gifts, and nothing is more thoughtful than something personalized.
3. When did Scarlet Designs launch, and how has it grown or changed since then?
Scarlet Designs launched in 2013. At that time, I did not care for most of the vinyl, monogrammed items that were on the market. I wanted to create classic items with a hint of sparkle that no one else had. When I first began, the majority of my customers were family and friends. Over the past couple of years, my business has grown by leaps and bounds through word of mouth and social media. Most recently, I've started accepting requests to design gifts and décor for parties and events.
4. What goes on behind the scenes of your business?
Constant creativity! I am always on the hunt, gathering inspiration for my next product. The less glamorous side of my business involves super late nights at my vinyl and embroidery machines grinding out orders. And finally, there's the constant juggling act of staying organized and balancing my business with my family.
5. How can people find your products?
My items can be found on Facebook and Instagram @scarletdesigns. Last year, I participated in Mint's holiday market. It was a huge success, and I will be doing more of those kinds of events in the future. Stay tuned on social media for the next one!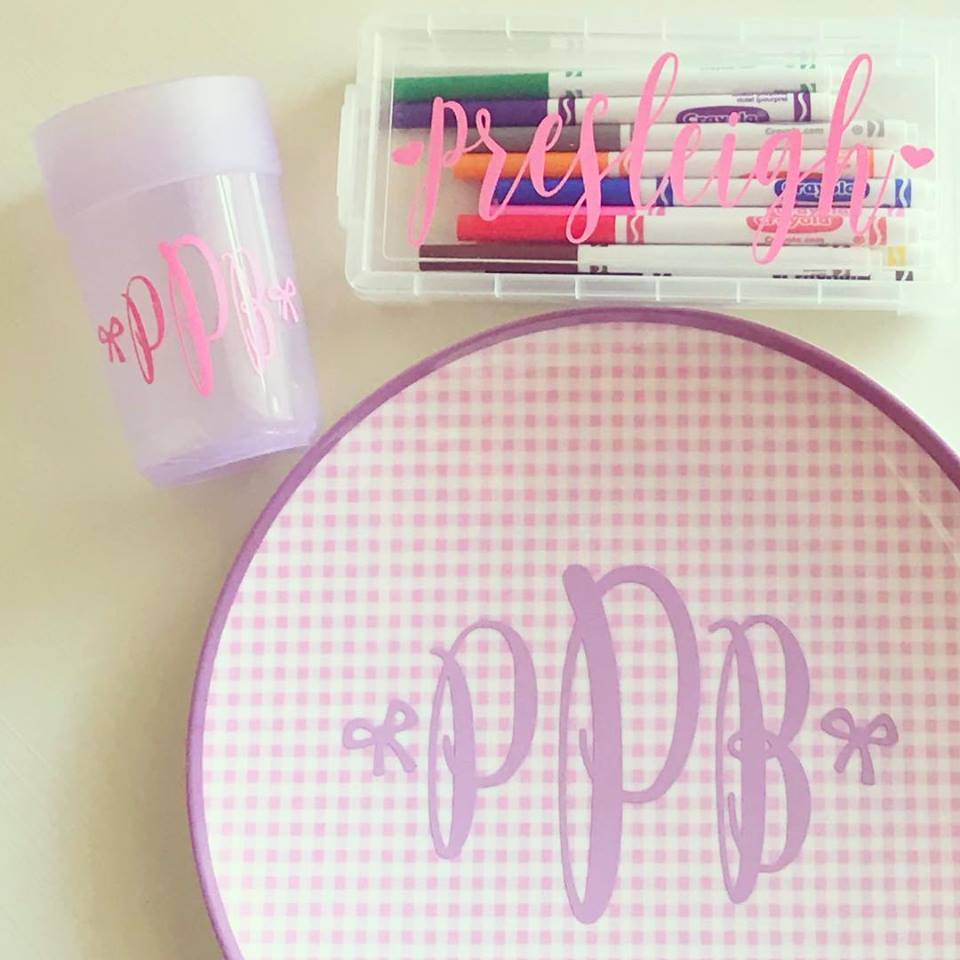 6. What sets your products apart?
All of my designs are Southern and classic, but I make sure to incorporate current trends. You may find a hint (or more) of sparkle in several of my products, but my main priority has been, and always will be, to provide my customers with unique, high-quality personalized items. I also spend a lot of time gift-wrapping each item because I'm a firm believer that presentation is everything! There's no need to drive all around Baton Rouge in search of that perfect gift. Simply browse @scarletdesigns, choose your favorite item, and let me create, dress and ship something to you that is sure to please your friends and guests.
7. How do you come up with new ideas for products?
I find inspiration everywhere. Browsing through my favorite Instagram accounts, window shopping and people watching on Magazine Street in New Orleans, reading magazines, chatting my mom, and so on.
8. Can you share a hint about what shoppers can expect from you next?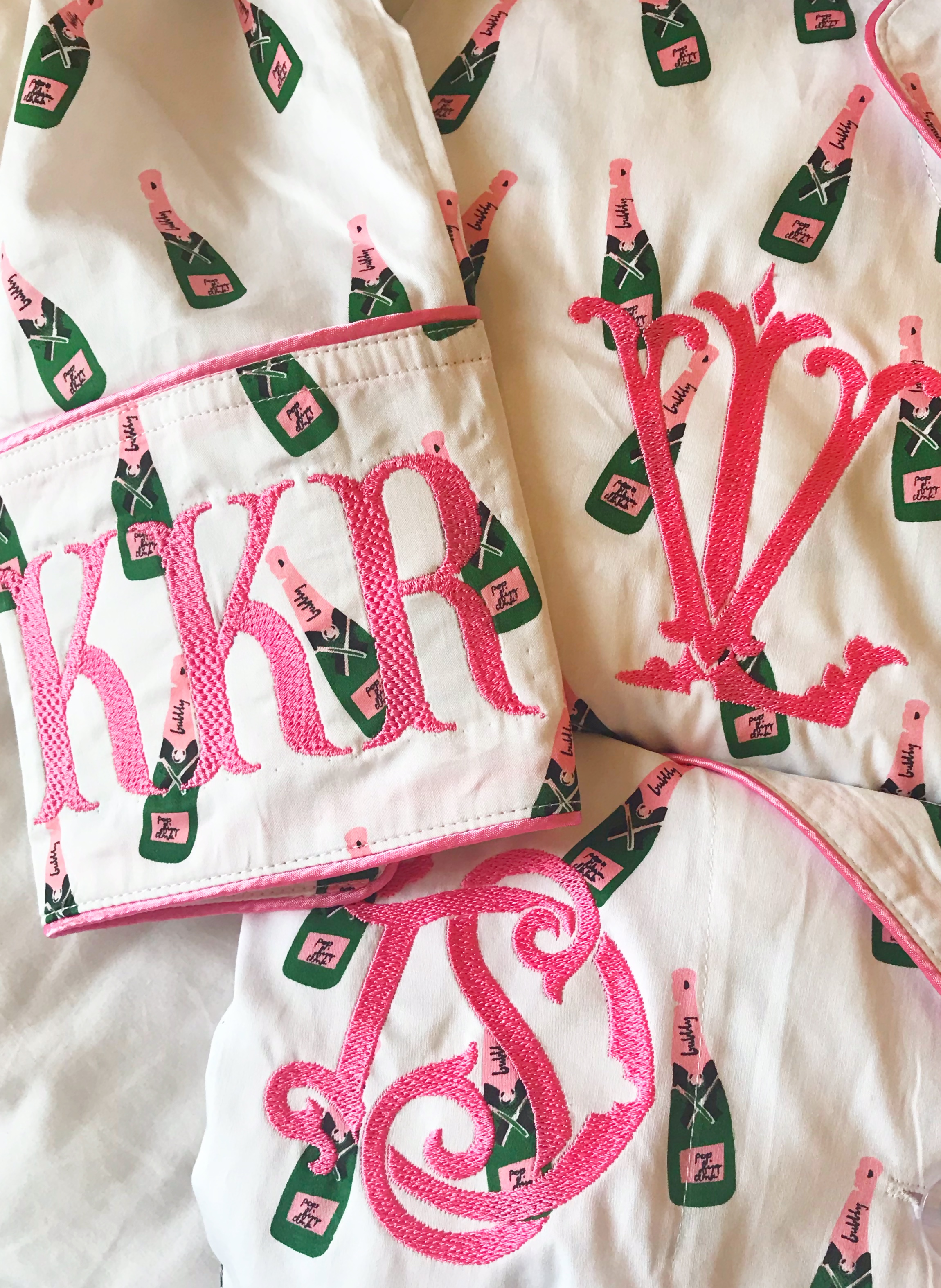 I will be offering a limited number of couture embroidered items unique to the Baton Rouge market. They are the most beautiful French-cuffed nightshirts, which are available in Champagne, leopard and chinoiserie prints. They are pure heaven!
9. What are a few must-haves for this season?
My 100% cotton sateen nightshirts are definitely a must-have, especially with the holidays coming up.
10. What are some of your best-selling products?
For the adults, wine glasses, acrylic trays and Swig tumblers are very popular. For the kids, crayon and marker boxes, acrylic jewelry boxes, and confetti lunchboxes and bags are great. And for hostess gifts, I suggest the wine bags in fabulous prints, paired with matching linen napkins and kitchen towels.