10 Questions with Kaisha Jackson of So Signature Boutique
Born out of three sisters' love for fashion, community and one another, So Signature Boutique made its debut in the fall of 2016. Since then, the Jackson sisters have grown with their online retail space, discovering the depth of their passions and even looking forward to eventually opening a brick-and-mortar location. To learn more about the online retail scene, as well as the sisters' commitment to style and encouragement, we sat down with Kaisha Jackson, the eldest sister, to get the inside scoop.
---
1. What is a typical day like for you and your team?
A typical day for So Signature Boutique involves checking and filling online orders, communicating with customers, managing social platforms, and researching the latest trends for inventory restock.
2. What is your professional background? How did you get into fashion?
Our boutique is run by three sisters with three signature purposes. I'm the oldest of the three, and I am a registered nurse at Women's Hospital. Rae'ven Jackson is our middle sister, and she is a morning anchor at KTVE in north Louisiana. Torri Jackson is a hard-working scholar and a high-school student at Dutchtown High. She just recently was elected Louisiana state Beta Club president. As you can see, we all have different professional backgrounds but the one thing that draws us together is the love of fashion.
Each one of us has a different style, but we realized is that we all can appreciate a good, classic look. Even though we don't have the same style, our approach was similar and we would get complimented on how we carried ourselves in our style, and we knew we wanted to provide that for other women, no matter their purpose.
3. What goes on behind the scenes of an online store? Is a brick-and-mortar location in your future?
Being that we don't have a personal presence all the time, fashion through photography is a key component in engaging customers. Once we select the inventory, we must select models and then plan and execute a photo shoot for how we want the clothes to be portrayed online. Once our photographs are in, we upload them to the site and push them through our social media platforms. Then, there are the everyday essentials such as inventory tracking, site management and shipping details. We really like to make sure our shipping materials are one of a kind because they make a lasting impression on our customers.
As of now, we are learning and growing our business online. God willing, with the right time and the right place, a brick-and-mortar store may be in our near future.
4. What sets your store apart?
So Signature Boutique is set apart because we are a company built on the foundation of love, purpose, sisterhood and fashion. We are now able to provide a signature style for each woman, no matter her path or purpose in life. Our main goal is to have our customers exemplify class, confidence and individuality as they walk on the path that God has called them on.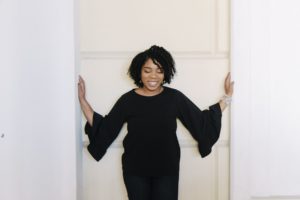 5. What is one thing you think customers should know about So Signature Boutique that they may not be aware of?
What customers may not know is that we are from a small town in Louisiana and we each have our own unique personalities and passions. However, one thing that we share equally is the desire to fulfill any dreams that our hearts long for and to do so in style. We first had the idea to open a boutique years ago, but it only went as far as ideas in a notebook.  Then, year after year, it would take itself a bit further but never into full fruition. We believe that God has a timing and plan for everything and the manifestation of this online store is giving us an opportunity to push purpose and fashion into the lives of women.
6. How do you keep your store's inventory fresh and up to date?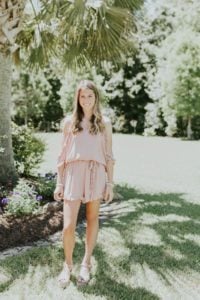 We pay attention to sites like Pinterest and we research everything that will be popular in the coming season, from styles to colors. After all of that, we tailor our selections to what style we want to see in our store and what style we think is best for our customer base.
7. Can you share a hint about what shoppers can expect from you next?
They can expect a more modern approach to our online presence through videography, surprise pop-up shops and exciting collaborations.
8. When did So Signature Boutique launch, and how has it grown or changed since then?
So Signature Boutique launched October 1, 2016. Since then we have grown in customer base, style and presence.
9. What are a few must-haves for this season?
Some must-haves are embroidery, florals and stripes. You can never go wrong with your classic, minimal pieces.
10. What are some of your best-selling products?
Some of our best-selling products include our rompers, shorts and some of our fun sleeved blouses.
Follow So Signature Boutique on social media here and here to see more.