10 questions with Becky Broussard of SOHO Boutique Salon
Merging fashion, gifts, spa and a team of experienced stylists, SOHO Boutique Salon is a one-stop shop when it comes to hair, makeup, relaxation and style. For more than six years, owner Becky Broussard has worked to provide a unique luxury experience to the Capital City's salon scene. We sat down with Broussard to learn more about her out-of-the-ordinary salon-turned-boutique concept, her favorite salon treatments, and how she and her team prepare for a new season.
---
1. What is a typical day like for you and your team?
SOHO has anywhere from 100 to 150 customers coming through our 6000-square-foot salon on a daily basis, so each day is a totally different experience for our team!
2. What is your professional background? How did you get the idea to merge salon and boutique?
We focus on all the essentials of basic hair services including color, highlights, balayage and cutting. Plus our salon also specializes in Deva Curl cutting, Hotheads hair extensions, Lauren Ashtyn hairpieces,  Brazilian blowouts and many other special techniques. The boutique within our salon started off with little gift items from a few of our favorites and has really grown over the years. We love giving our clients the opportunity to pick up a gift or something for themselves while they are shopping with us!
3. What are the first things customers see when they walk through the doors?
Our wonderful salon staff at the front desk who help us make sure everyone is taken care of and comfortable while they are being pampered. We have an array of luxury haircare and beauty products from Kérastase, Oribe, Deva Curl and Jane Iredale up front. Also, our SOHO Boutique is in the front area of the salon, which makes for easy shopping between treatments.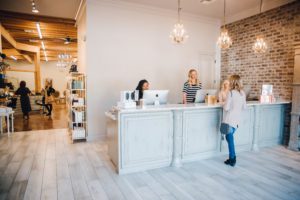 4. What sets your salon apart?
We've been open for over six years, and we are continually teaching new stylists, educating our seasoned stylists on new techniques, and continuing our entire team's growth in classes from artists all over the country. Our goal is to provide a genuine yet luxury experience in a comfortable environment that our clients have grown to know and love.
5. What is one thing you think customers should know about your salon and boutique that they may not be aware of?
We are so excited to announce that we have just started to offer a spa experience to our SOHO services and medical grade skincare to our product lines. This month, we will be launching the HydraFacial, which is a 30-minute, three-step treatment that cleanses, extracts and hydrates your skin for the ultimate relaxation and cleaning treatment.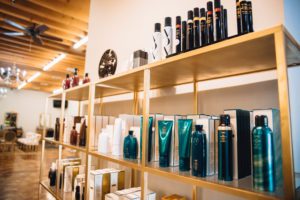 6. How do you keep both your boutique inventory, as well as your salon offerings, fresh and up to date?
We travel to market and try to find beautiful and current looks from quality brands that fit our customers' personalities. We also love showcasing local lines, jewelry and artists as well–like Brittany Howard and Jenn Meador.
7. Can you share a hint about what shoppers will see in your boutique next season? What about in the salon?
This upcoming season we'll have a much larger selection of new spring merchandise! As far as products, our newest line is Éminence, which will coordinate perfectly with our new spa services. These products are amazing and we couldn't be more excited about carrying them at SOHO.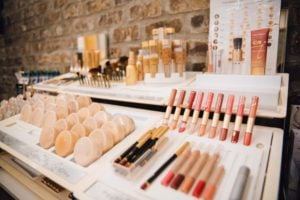 8. What was your reason for opening SOHO Boutique Salon? When did it open and how has it grown or changed since then?
We wanted to create a salon that was built around the total experience! We offer something for everyone, and over the years, clients have become like family to us. We think that's what really sets us apart from the rest. We have continued to grow, and the one major change has just been the size of what we do. Our original goals have all pretty much stayed the same.
9. What are some of your best-selling items on the boutique side? What are some of your most popular salon treatments?
Our clothing selection is definitely the most popular component of our boutique selection. Otherwise, our S'well bottles are extremely popular too! Salon treatments vary season to season, but our clients are encouraged regularly to get treatments to match their hair type. This is a simple add-on service that can be done after their regular appointment. In addition, it you have thicker, frizzy hair we suggest a keratin treatment. These will simplify your home hair routine and you will be so thankful you did it!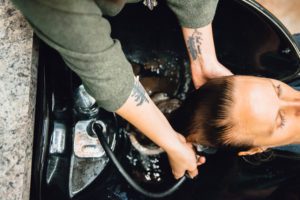 10. What are a few must-have items and treatments this season? 
With spring and summer right around the corner, everyone has to have a fresh spray tan to be ready for shorts, sundresses and sandy getaways! We have several spray tan specialists in house, and a healthy sunless glow is definitely one of our must-haves for the upcoming season. We are also extremely excited about our new spring clothing arrivals, which have already begun to show up in the store.
To learn more about SOHO Boutique Salon or to schedule an appointment, visit sohoboutiquesalon.com or check out its Facebook and Instagram pages.