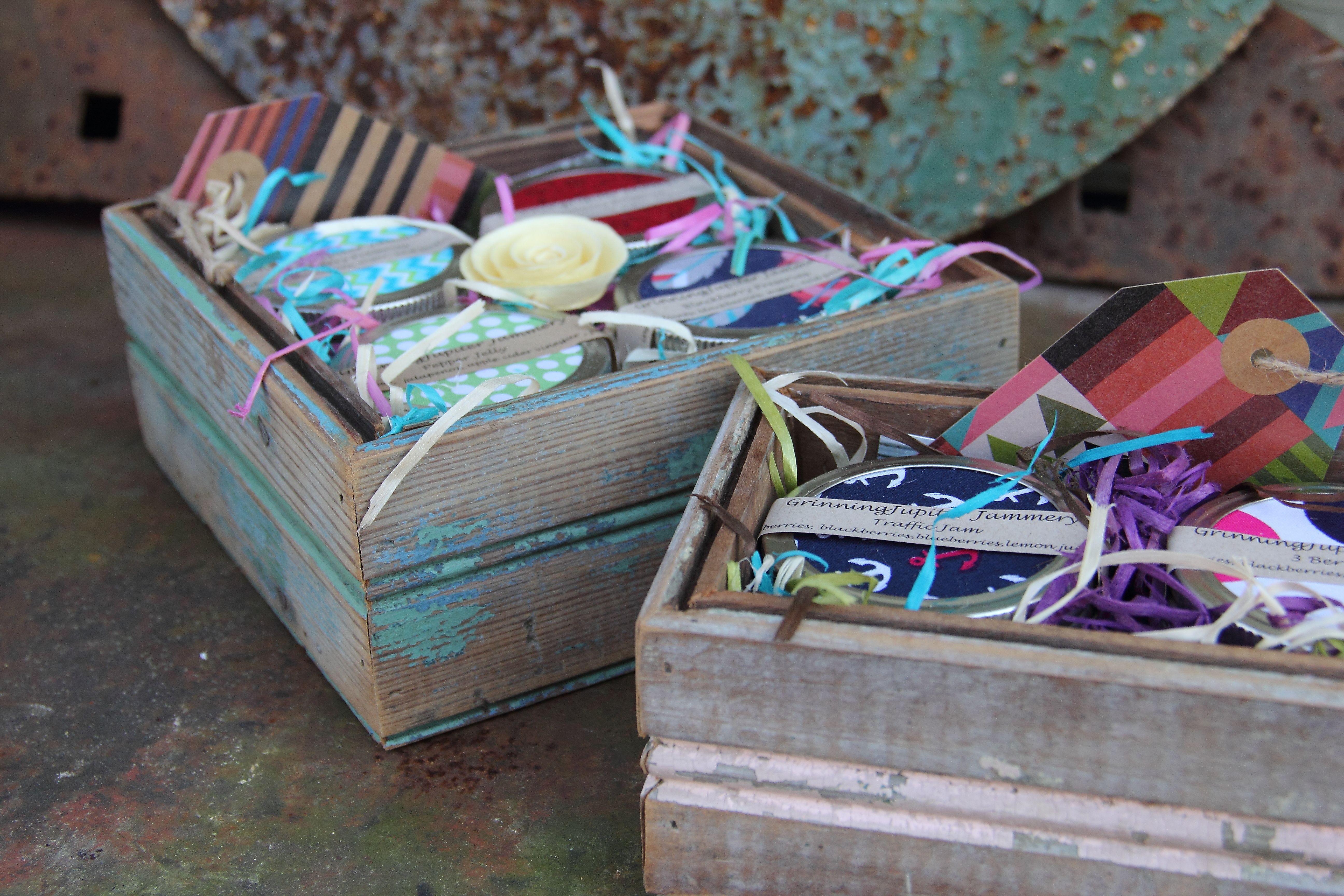 10 questions with Ashley Andermann of GrinningJupiter Jammery
GrinningJupiter Jammery's owner Ashley Andermann didn't start out in the preserves business; she studied photography in school, and even owned her own studio. Though the jammery is now her primary business, her artistic flair persists in GrinningJupiter's presentation. Not one to just let the copper Ball jar lids do, Andermann pairs each flavor of jam with a colorful fabric that enhances the color of the jam or preserve inside. And Andermann doesn't stop at jams and preserves–she also makes mustards, pickles and butters. All of her flavors come from locally sourced fruits, veggies and spices. Her products cater to the customer's palette and palate.
---
1. What is a typical day like for you?
My mornings begin with me leaving my home and walking to my backyard, where my custom Avion camper was converted into my jam kitchen. Over a cup of coffee, I begin to make my detailed daily to-do list and go over orders and inventory to make my cook list. Once I am organized, I turn on the tunes and start cooking my small-batch jams and jellies.
2. What is your professional background? How did you get into jams and preserves?
I graduated from LSU in 2001 with a degree in fine arts, my concentration in photography. My husband and I started GrinningJupiter Studios to display and promote our art. For years, our concentration was on arts markets, art shows and our online store. GrinningJupiter Jammery grew organically over time. I always have enjoyed putting up jams and canning. One day, I decided to put a few jars for sale at a market, and it just took off from there. Over the past nine years, it has grown from a hobby to a business. While I still make art, the jam business has definitely taken priority.
3. What is the first thing customers notice about your products?
Presentation. I use circle-cut fabrics to decorate and correspond with the flavor of the jelly or jam. This idea came about from wanting a visual presence online. Over the years, it has become a trademark for my products. The fabric gives the customer nostalgia for simple country life.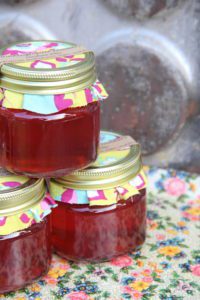 4. What sets GrinningJupiter apart?
I believe my attention to highlighting local and wild ingredients in my jams sets me apart. I cook only small-batch jams and believe that homegrown, wild-picked and locally sourced veggies and fruits showcase the tastes of Louisiana.
5.  What is one thing customers may not be aware about you and your store?
When it comes to my jammery, I love and welcome new ideas and feedback. I appreciate a challenge to create a flavor that a customer is searching for. I believe in good customer service and attention to detail with custom orders. Bring me your ideas, and I will do my best to create them for you.
6. How do you keep things with GrinningJupiter fresh and new?
When it comes to my flavors and products, I am always trying to come up with new flavor combinations and methods of delivering that idea. It can be a jelly, jam, preserve, pepper jelly, pickle, mustard, fruit butter, etc. I highlight fruits and veggies when in season but do my best to offer it throughout the year. An example is wild blackberries. We pick the entire season of blackberries with the intention of freezing the fruit to have all year long. I freeze fruit to last the year so when a customer purchases a jar from GrinningJupiter, the made date is close to the date you purchased it. Because of the nature of my product line, there are always classic staples flavors that never go out of style. To date, I have 123 flavors.
7. Can you tell some new things coming to your store?
It is muscadine season, so a new flavor you can soon purchase is scuppernong jelly. A scuppernong is a variety of muscadine, a grape native to the South. You can also find muscadine pepper jelly. I am in the process of putting together recipes that highlight my products, so I am sure more new flavors will follow.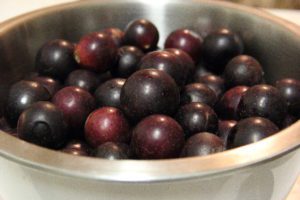 8. What was your reason for opening the jammery?
I started GrinningJupiter Jammery because I found a way to work for myself while creating something delicious and enjoying it at the same time. I truly love what I do. It has grown from a side interest into a full-time job. I generally work six to seven days a week. I have found that working for yourself can be long but also exciting. Each year, the business grows more and gets more demanding. I embrace the ever-changing challenges.
9. What are a few must-have items this fall?
A few "must-have" items this season are anything fig, cucumber or grapes. I always have a big jar of spicy dill pickles on hand. Your pantry should always have something fig. It can be a fig jam or a fig pepper jelly, but you can never go wrong with Creole fig mustard. Another great seasonal staple is Andi Lynn's Elderberry products, a local company keeping you healthy all year long. Try their Fire Cider or Pure Blend.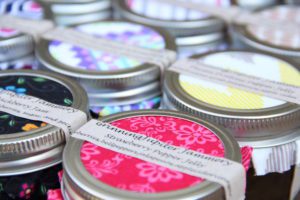 10. What are some of your bestselling products?
The Pecan Praline Pepper Jelly, Mayhaw Jelly and Traffic Jam.
Find GrinningJupiter Jammery products around town, including Brew Ha-Ha! and Red Stick Spice Company. You can also order jams through Andermann's Etsy page.