10 Questions with Amanda Floyd of The Royal Treatment
Dogs and cats aren't just pets, they're family members, and The Royal Treatment owner Amanda Floyd has taken this to heart. Delivering much more than an average grooming and boarding experience, she and her team are committed to placing each and every "fur baby" that steps through the newly converted Lee Drive mansion in the lap of luxury. We sat down with Floyd to learn more about The Royal Treatment's new location, as well as what pets can expect during a stay there.
---
1. What is a typical day like for you and your team?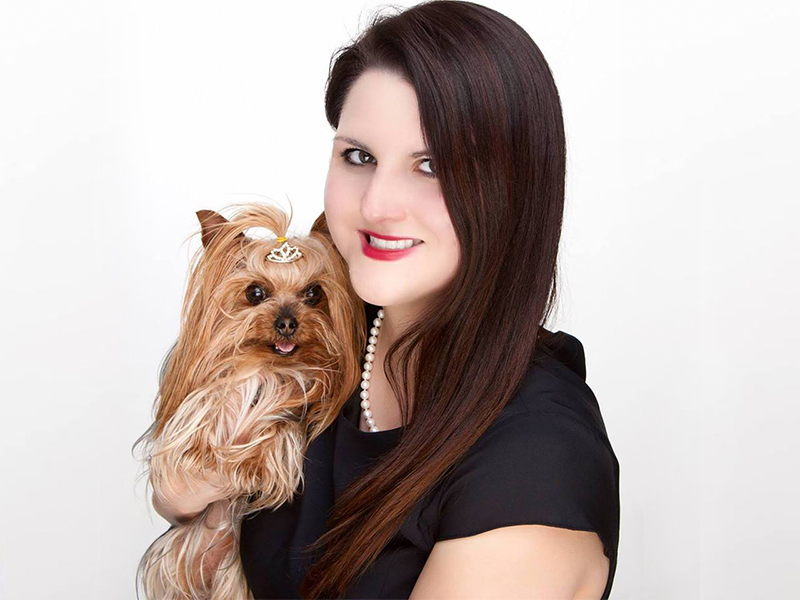 Every day we wake up and come to work to enjoy pampering dogs and cats and other people's babies. We begin our day greeting our guests and taking them for walks and giving them lots of love. Everyone who comes in our doors is treated like our own and with the utmost individual and professional loving care. Our team is separated by their skill set to make the dog or cat most comfortable. We have a kennel team that takes care of our overnight and daycare guests. They see to the individual needs of each guest, whether it's playtime, cuddle time, special walks, love or even a gourmet meal. The spa team focuses on offering comfort, quality and safety in the grooming and bathing treatments. They treat their spa guests, both feline and dog, to haircuts, therapeutic baths and many luxury add-on services such as mud baths, facials, pawdicures and de-shed treatments.
2.  What is your professional background? How did you get into pet care?
Growing up in St. Francisville, I was blessed to have a large yard and parents who allowed me to have a diverse group of pets. I grew up taking care of everything from dogs and cats to horses and chickens. One of my first jobs was with Dr. Serio at a veterinary office where I learned a diverse set of skills as a vet assistant. After graduating high school and entering college at LSU, I found myself working for Petz Plaza. I realized there that I wanted to make the pet care industry my career, especially because I found myself taking extra shifts every chance I got. While I was there, I learned kennel work, how to communicate with clients, and how to groom from Ana Hardman. Grooming became a newfound passion for me while working there, and my grooming clients became like family. I continued working at Petz Plaza throughout college, and I appreciate all the support the Hackett family and team have given me throughout the years, including their support after leaving the company and forming The Royal Treatment, LLC in 2011.
3. When did The Royal Treatment open, and how has it grown and changed over the years?
The Royal Treatment began as a concept in the LSU Student Incubator program in 2010. With the support of the incubator through the Louisiana Business and Technology Center and mentors like Charlie D'Agostino, the concept became a reality when we opened the doors in November of 2011, which was about one year after I graduated from LSU. Success during a recession became possible with a wonderful and loyal clientele base that I had already established through years of grooming; support and guidance from family,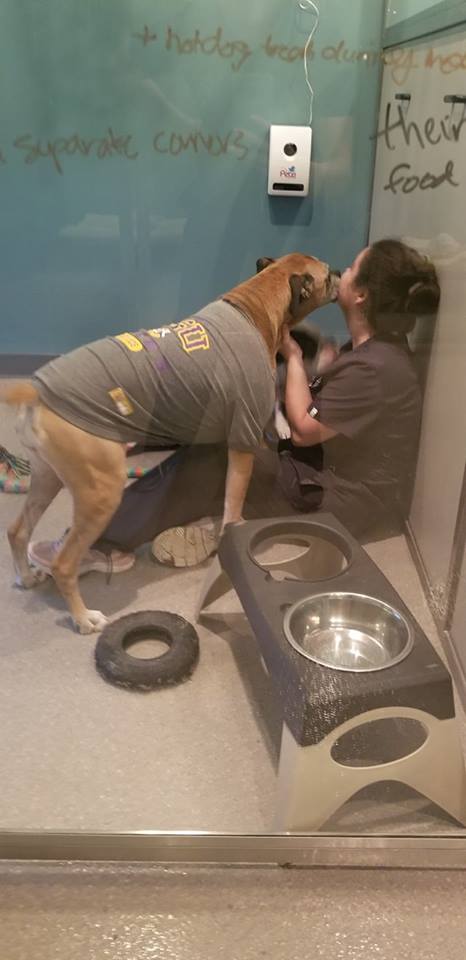 friends and the LBTC; and lots of faith and hard work. I also have to give a special mention to Bank of St. Francisville for being the only bank to take a chance on a 24-year-old girl with a dream of being a first-time business owner. It takes a lot to believe in someone like that, especially during a recession.
Over the years, The Royal Treatment went from 2,000 square feet and two employees to now 7,000 square feet with 15 employees and growing. The original services focused on high-quality dog grooming and daycare with a calming philosophy. The new location has expanded the same philosophy and services to include cats, overnight boarding and a larger, more individualized play experience, as well as top-of-the-line equipment, suites and many extra services. The clientele base went from about 50 clients in a notebook to an online scheduling system and a growing number of over 4,000 dogs and cats. Many of our staff have stayed with us as a company for years and have been trained within the company to further their careers in the industry, whether it be grooming, bathing or learning mannerisms and dog safety. We have also grown to be honored as part of the LSU Top 100 list two years in row. The company is a member of the International Boarding & Pet Services Association and our groomers are accredited members of the National Dog Groomers Association of America.
4. What are the first things customers see when they walk through your doors?
The first thing you see is a smiling face greeting you and your fur baby. Next, you will see a grand chandelier surrounded by luxury amenities, including a marble floor, quartz countertops and an over 200-gallon saltwater aquarium that looks into the cat suites.
5. What sets The Royal Treatment apart?
The Royal Treatment is not your average pet place. There is no "basic" in our vocabulary. Our tagline is "Experience the suite side of life," and that sums it up. The difference can be seen the moment you enter the parking lot. The facility looks like a mansion. In fact, it was previously The Enchanted Mansion Doll Museum.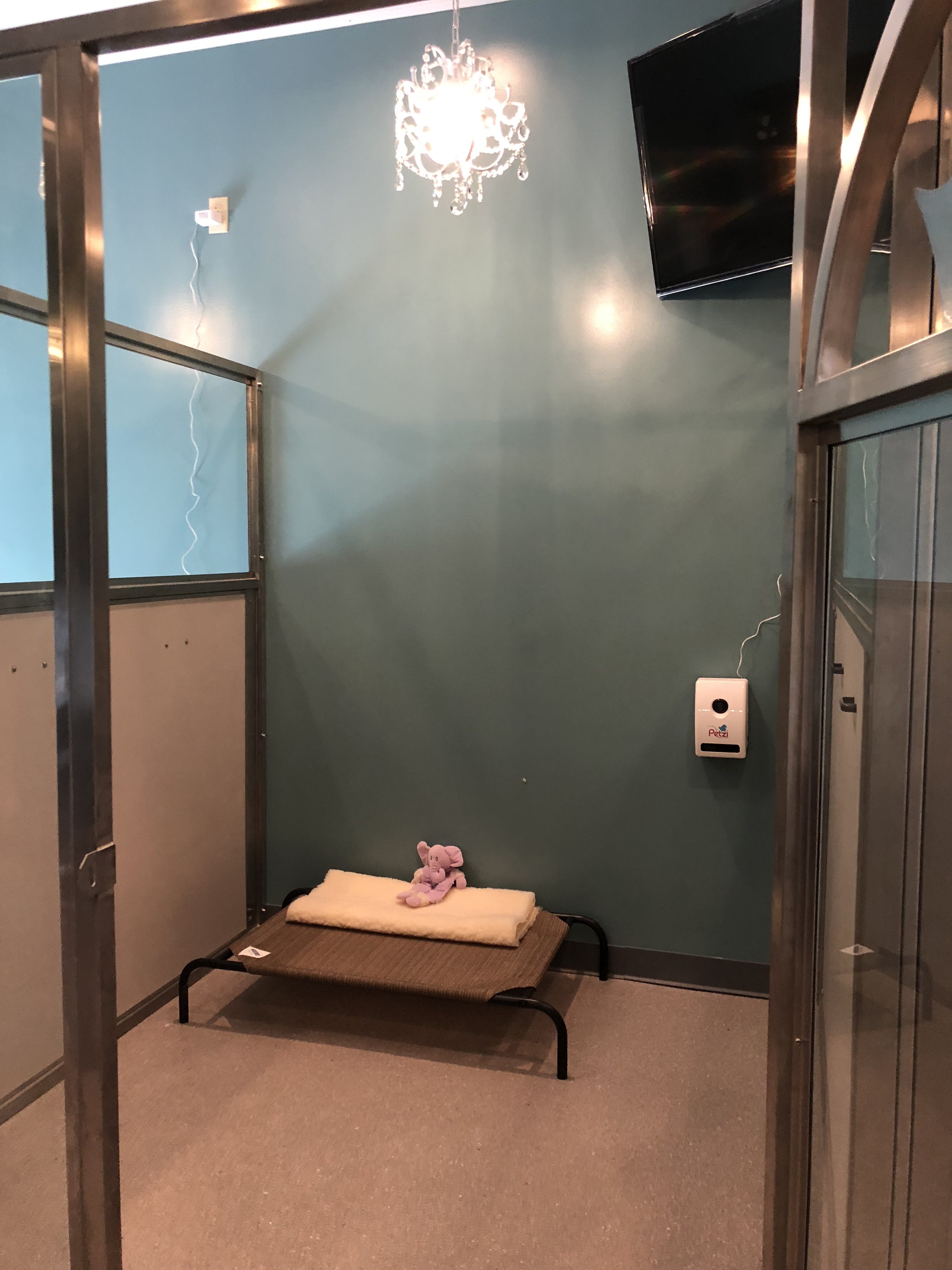 We have been told by multiple guests walking in the doors that it looks like a five-star hotel for people, not dogs and cats. The luxury suites are lit with chandeliers, while the fur babies curl up on comfy bedding with their aromatherapy teddy bears watching their favorite movie or Dog TV (scientifically designed to help set a calming mood for dogs). At night, 15 hours of relaxation music soothes them to sleep after their gourmet meal and cuddle time. Mom and Dad can easily log into their individual suite Petzi camera and talk to their loved ones while sending them a treat with the push of a button.
Unlike most new pet places popping up, The Royal Treatment is locally owned and operated. Many places are dog-only. However, The Royal Treatment boasts a cat room that includes not only its own saltwater fish tank but also two-story luxury custom suites, condos with perches and separate potty areas, and an activity play wall for stimulation. While staying, both cats and dogs alike can take advantage of our spa services and separated play areas. Knowing how important it is to have real grass for bathroom duties, guests can also enjoy multiple walks and play in our outdoor fenced-in yard.
Our entire "pet manor" is build with suites and the comfort of mind and body for not only the furry guests but for the owners as well. That is one reason we have multiple veterinary relationships and an on-call veterinarian to ensure to utmost care.
6. What is one thing you think customers should know about The Royal Treatment that they may not be aware of?
We love what we do and we care! This is a labor of many years of love, and while it is a business, it is so much more than money. It is a passion and a dream come true.
7. What else can your furry clients expect from their experience?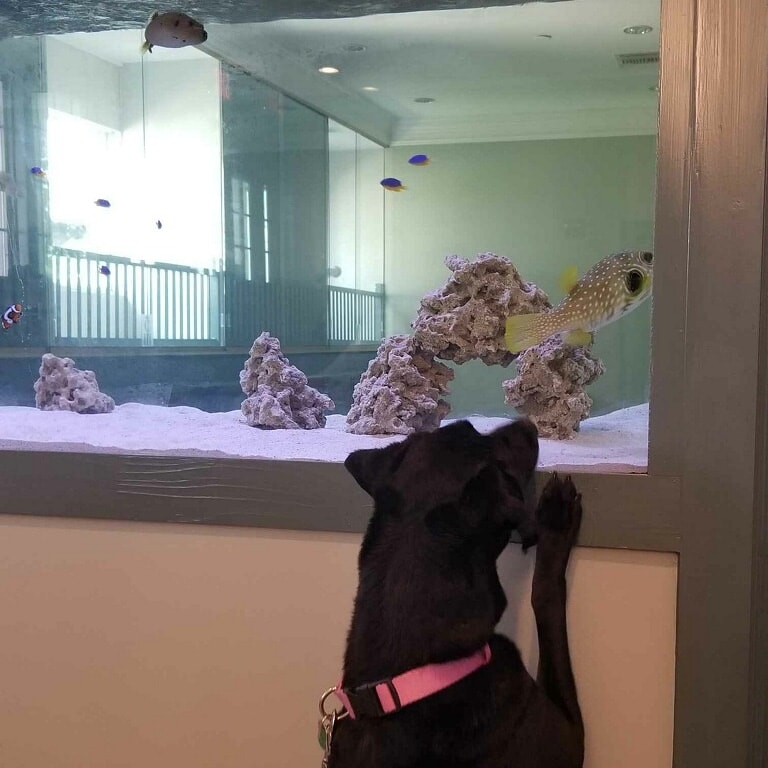 Our dog and cat guests can expect a five-star experience, while owners can expect peace of mind knowing that their fur babies are in good hands.
8. Can you share a hint about what's next for you and The Royal Treatment?
We have an open house on Sunday, September 23, from 2 to 5 p.m. We will be giving away lots of goodies and showing off the new facility on tours. We cannot wait for everyone to meet our team!
9. What is one must-have treatment for any pet?
The Royal Treatment! All packages can be customized to fit your specific pet's needs and make the whole experience memorable.
10. What is your favorite part about working with animals?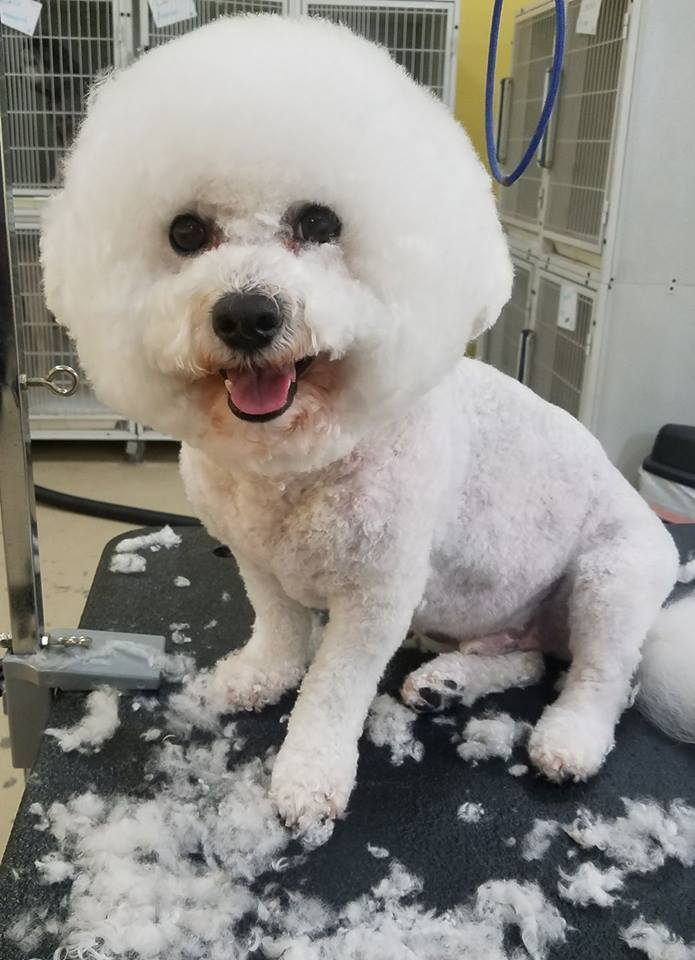 I love seeing them happy, but I think the most rewarding part is when I am able to take a scared dog or cat who has been affected by an experience in their past and help them to trust again and feel loved. One of my clients who has been coming to me since we first opened at our other location is a prime example of that. She rescued this Bichon Frise who was kept in his kennel so long that he was neon yellow from sitting in his urine. The lady who rescued him was the only one able to touch him, so when she brought him to me for grooming it took months to get him to trust me. Now, close to seven years later, he not only lets me do whatever I need to do for him, but he trusts some other friendly faces he knows that have been here for awhile. It is so rewarding to see not only the love coming from the owner for taking him under her wing, but to see the owner and dog's trust in me and my team as well.
Follow along on Royal Treatment's social media here and here for event updates, puppy makeovers and more.