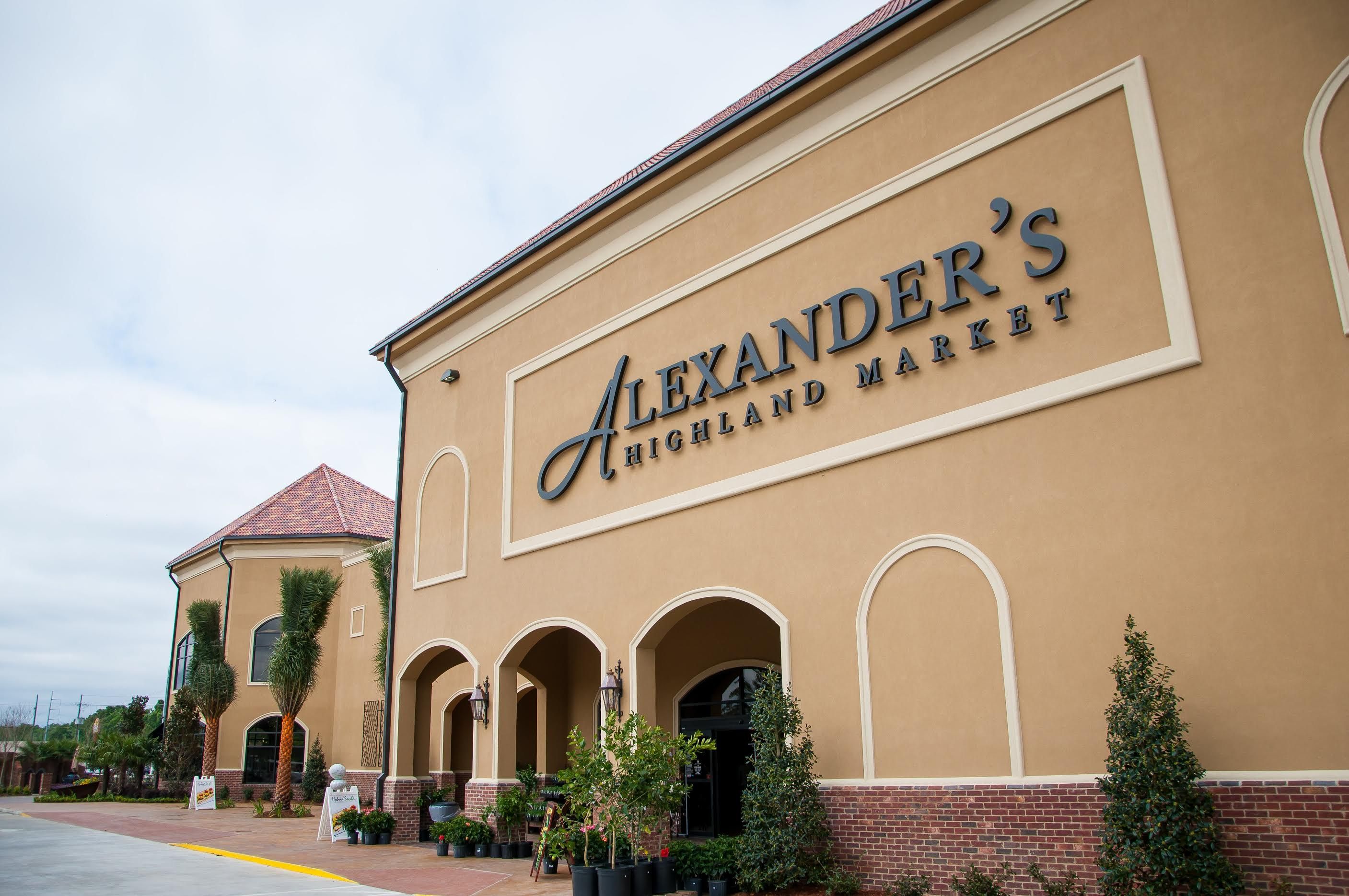 10 Questions with Alexander's Highland Market Owner Lathan Alexander
Alexander's Highland Market arrived just in time for south Baton Rouge residents looking for high-quality, specialty groceries, but who didn't want to drive across town to other large speciality stores such as Whole Foods. The market—located on Highland Road and Perkins Road East—includes a spacious café and floral department. Alexander's prides itself on offering local products and healthy ready-made meals, all while keeping its catering services available for special events. So stop by their monthly pop-up farmers markets, scroll through their Facebook page, follow their Instagram or peruse their aisles for a great shopping experience. And find out more from our chat with owner Lathan Alexander about what makes his store special.

---
1. What is a typical day like for you and your team? A typical day for us is spent meeting customers' needs and striving to offer ways to make their lives healthier, tastier and more convenient,
2. What is your professional background? I have a bachelor's degree in accounting from LSU, but I've worked in retail practically my whole life. When I was 10, my father acquired our first grocery store in St. Amant. From day one I have been meeting and greeting customers and working in the store with him. I have also been in the retail auto parts business for 26 years. We own six auto parts stores throughout Louisiana.
3. What are the first things customers see when they walk through the doors? Sincere, welcoming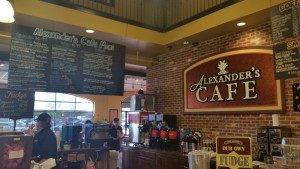 smiles and a clean, fresh store.
4. What sets your store apart? Great customer service that is rooted in a desire to serve our neighbors. It's a mission magnified by the fact that we are part of the community we serve.
5. What is one thing you think customers should know about your store that they may not be aware of? That we offer online ordering and delivery services. That our chefs can cater events of any size. That we have a wine club, bimonthly wine dinners and special outdoor markets that showcase local vendors. And that we have an amazing floral department and gift shop that delivers and handles special events like weddings, debutante festivities, graduation parties and more.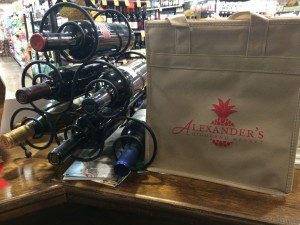 6. How do you keep your store's inventory fresh and up to date? By ordering frequently. Our suppliers deliver to us five to six days per week. This allows us to order fresh every day instead of overbuying, which would jeopardize quality.
7. What was your reason for opening the store? When did it open, and how has it grown or changed since then? I have lived 26 years in this neighborhood and knew the needs of our community were being under-served. We officially opened in April 2013 with a complete offering of healthy options such as organics, gluten-free products, and locally made and raised items. Surprisingly, demand for our prepared take-home meals is greater than we initially anticipated. Our prepared foods and catering services have grown exponentially to represent a much greater percentage of our total business. We've realized local people not only want healthy farm-to-table food options, but they want and need help providing that for their families. For the same reason our "Full Circle" private label organic line has also become very popular. And NUVAL, our nutrition labeling system, has been a welcomed service that we provide to help customers evaluate the healthiness of their choices.
8. What are some of your favorite items in the store right now? Our full offering of smoked meats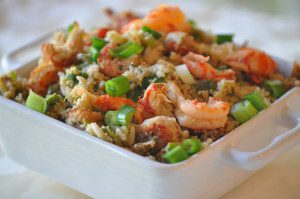 using our family recipes cultivated in our hometown of St. Amant. I am very proud of the authenticity of our store-made sausages, andouille, boudin and beef jerky. We also fill our smokehouse every day with single-serving smoked items that are ready for dinner such as steaks, chicken, hamburgers, pork chops and ribs. They're all smoked in-house by our meat department specialists who deliver south Louisiana smoked meats that represent our unique culture and history.
9. What are a few seasonal items you might suggest buying from Alexander's in the wintertime? Our homemade gumbo and seafood soups (hot and ready to eat or refrigerated to take home). Also, it's not too early to pick up our acclaimed store-made King Cakes.
10. What are some of your best-selling products? We have the largest and most unique selection of wines, bourbon and craft beers in Baton Rouge. On a daily basis, our sales in this department underscores that fact.