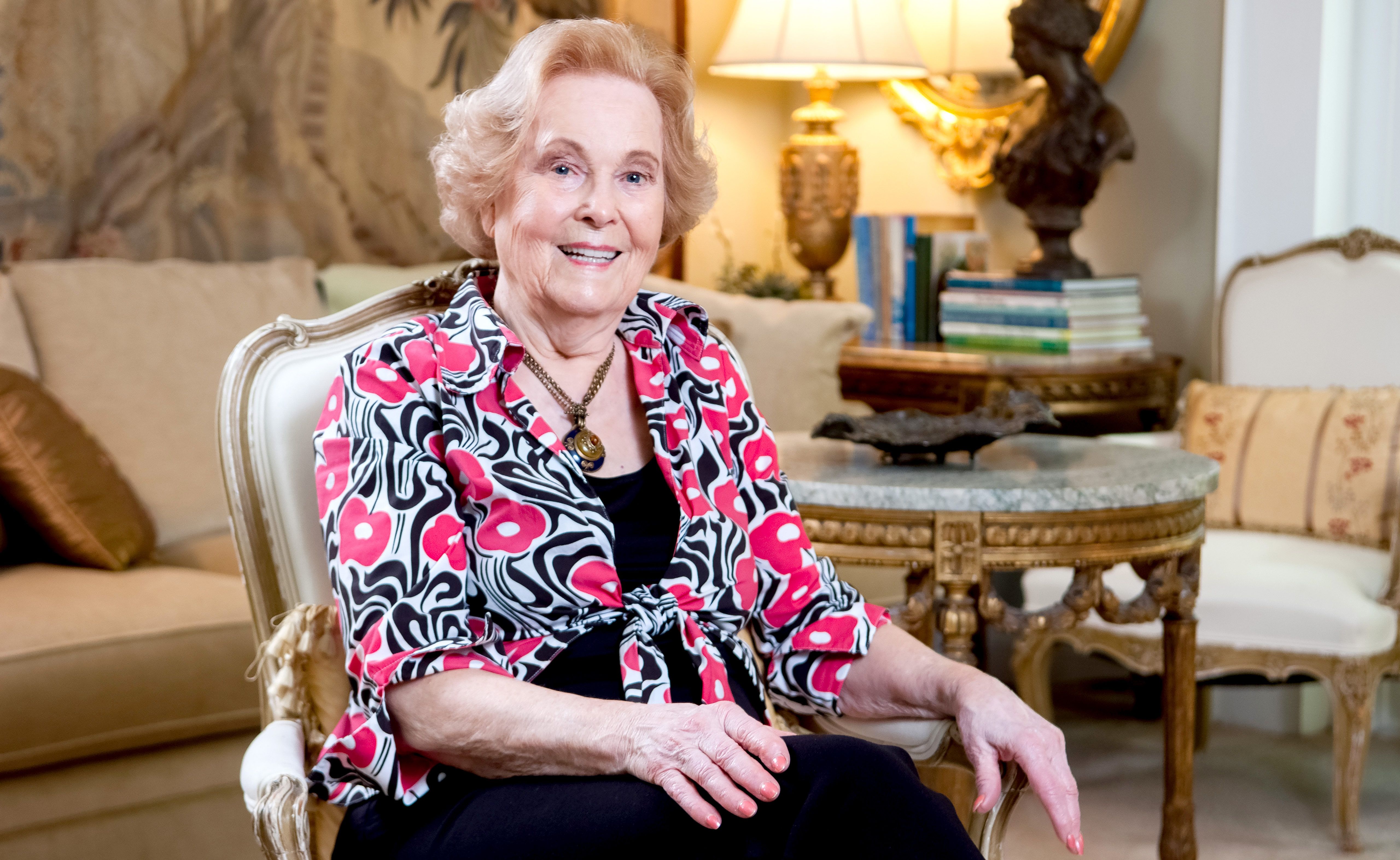 10 questions with 89-year-old author Cheri McDaniel
For Cheri McDaniel, life has never had a strict one-lane path. She has defined her life by dipping her toes into plenty of careers such as dietetics and building homes, to being a full-time mom and even becoming an author. Her latest book, Snazzy Seniors: The Fastest Growing Population in the United States, tells us about the sparkling lives of the older adults that she has come to know. We sat down with McDaniel to learn more about her life as well as the inspiration behind her latest book.
---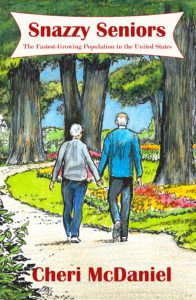 1.What is a typical day like for you?
Saying good morning to our ever-present God and then going to my computer and looking for responses from friends, family and from my Rotary work. Next, I grab the newspaper, a cup of tea and breakfast and then head to my computer–using a big font because of advanced macular degeneration–to record my latest visions and thoughts.
2. What is your professional background? 
I was a hospital dietician prior to being a stay-at-home mom. I discovered while overseeing the building of our homes in three states, as my husband helped start up chemical plants, that I could see a house finished in my mind or see an empty building furnished. So at age 30, I began my Cheri Homes, Inc. "built with a woman's touch" design and contracting business, interrupted by four years as volunteer Broadmoor Methodist Church school superintendent. With no architectural training, my homes attracted a large clientele of predominately engineers who wanted one-of-a-kind residences.
While on a personal visit to Europe, fascinated by the antique doors and furnishings I could incorporate into my contemporary homes, I purchased a 40-foot shipping container of antiques, little realizing that the remaining inventory would lead to opening Baton Rouge's first European antiques business, Fireside Antiques, managed by my only child, Susan Roland, after she finished her interior design education.
At age 58, ending my home-building business, I managed Fireside Antiques while Susan raised an older son, quadruplets and a younger daughter. I retired at 75 and, following in my mother's footsteps, I devoted the most meaningful years of my life to humanitarian work.
3. How did you get into writing? 
My education was in the sciences and math. However, leaning how Rotary International has a now 100 year-old investment system and is able to multiply funds, I became service chair and a grants writer. God, catching me in those early morning visions, revealed the title of my first book: He Lays the Stones for Our Steps, an inspirational memoir using stories I had written for my grandchildren. It takes a lot of inspiration to share your soul!
4. Where did you get the idea for your second book, Snazzy Seniors: The Fastest Growing Population in the United States? 
After having to move from the high altitude of Mexico, 10 years ago I chose to move to St. James Place, a continuing-care retirement community, instead of living full time in family homes and gardens near St. Francisville. I had interviewed and included some life stores in my first book, and wow, I am surrounded by interesting seniors!
5. What do you want readers to take from this book?
With faith and focus in helping the world become a better place, our later years can become our most satisfying and productive years, redefining the fastest-growing population in the United States. After all, there are doctor visits and pills to take at any age.
6. What is one thing about this book that readers might not initially be aware of? 
I suspect many have not, with an open mind, taken a look at the myriad aspects of aging.
7. Tell us about the inspiration behind the art and illustrations throughout the book.
I'm not quite sure–must have been in one of my quiet moments. Living life well is serious business, yet I have laughed more while living at St. James Place. Laughter is truly God's best medicine!
8. Can you share a few hints about some of the stories that readers will learn about in the book? 
There are over 50 because how can I leave anyone out? Forgive me, gals and guys!
We start in "War and Marriage" during World War II with a marriage by Trans-Pacific telephone. Fast-forward, and this gal, now 101, just broke two Senior Olympics world records!
I can't pass up the "gun-toting" American advisors riding an elephant into the jungle.
"Drink and Remarry" includes a nonagenarian and an octogenarian taking their vows of matrimony.
How about the "Snazzy Singers" choir at St. James Place, begun by a feisty redhead senior who was once a lead singer at Carnegie Hall? Or the LSU law professor who, for five years, took all the myriads of laws protecting children, compiled it into one law and was passed by the legislature?
And I have to mention the amazing story of the first female president of the Rotary Club of New York, virtually becoming a general when 9/11 happened.
9. What is the secret to aging well? 
I find that in living with an ever-present God, surrounded by beauty, music and others, we have found our pot filled with gold!
10. If you could go back in time and give yourself some advice, what would you say? 
I continue to live truly blessed!
---
Book sales from Snazzy Seniors: The Fastest Growing Population in the United States benefit the Rotary Foundation. Order the book online at brcc-rotary.org (scroll down while on the home page).