Giving Back: City Year Baton Rouge
You probably know them by their jackets. The distinctive red windbreakers do tend to draw attention, donned by 18- to 25-year-olds arriving at Baton Rouge schools as early as 6:30 each morning, ready to volunteer their time as tutors and mentors in underserved parts of the city. These are members of City Year AmeriCorps, one of the more public-facing components of the larger City Year organization, which was founded in 1988 as part of the AmeriCorps national service network. 
Traditionally, the organization strives to help students stay on track to graduate high school, but that work only scratches the surface of what the Baton Rouge chapter has been offering students since appearing on the local scene in 2011, when City Year Louisiana split into two sites: Baton Rouge and New Orleans. Now, after the educational setbacks of the pandemic and the recent addition of new senior vice president and executive director Luz Randolph, the group is ready to embark on greater changes, beginning with young minds struggling to gain ground after the disruption of COVID-19. 
"What the last few years highlighted for me as a higher education administrator was the fact that there is a whole generation of students who spent their first few years of school in a pandemic, and the world wasn't prepared to educate them," says Randolph, who joined City Year Baton Rouge last fall after serving as associate vice president for diversity at LSU. "I realized that there are huge gaps in education overall, but also huge opportunities. And if we don't start actively working together, we're not going to solve the problem."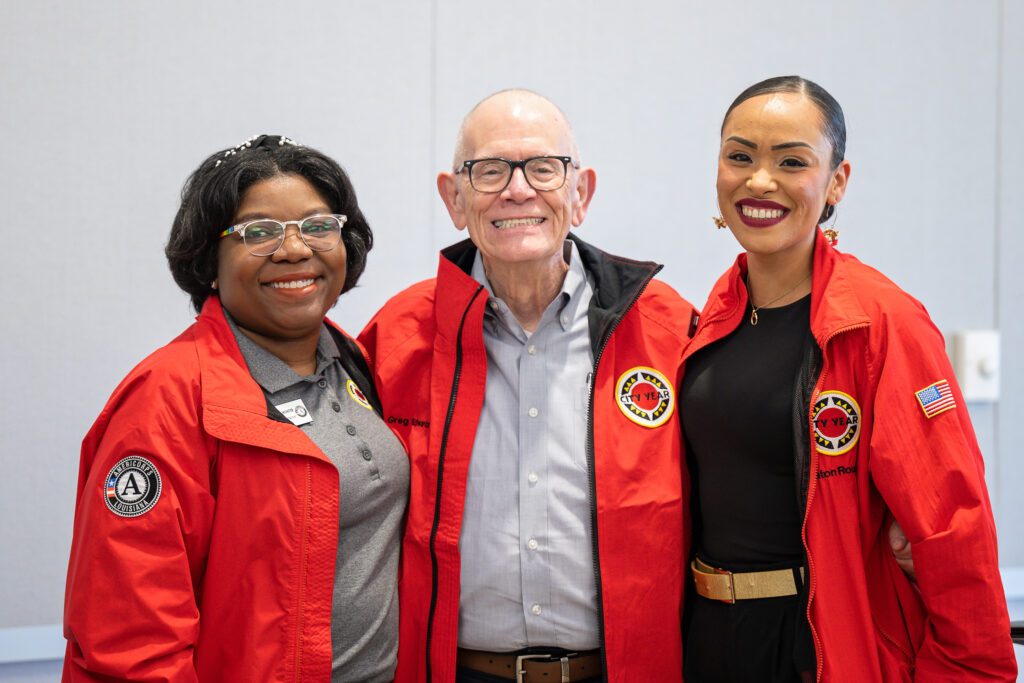 That's why Randolph jumped at the opportunity to help build equitable access in Baton Rouge, diving head first into systematically under-resourced schools in the city to provide mentorship and tutoring to ensure that knowledge is retained year after year. Her addition to the team mimics the nonprofit's very origin in Louisiana, which was spurred in 2006 by similar disruptions caused by Hurricane Katrina. 
"The most underserved schools tend to have demographics that look very similar to me and my children, and we want them to be prepared not only academically, but also socially and emotionally," says Randolph. "If we can plant those seeds between third and tenth grade, we are going to help create a higher outcome of graduation down the line."
City Year doesn't work alone, though. By partnering with multiple local nonprofits and businesses, the organization sources funding and resources to give students the extra time and effort they may not otherwise have access to. In addition to the 45 local AmeriCorps members, City Year Baton Rouge also include 12 employees whose daily tasks vary from writing curriculum for AmeriCorps members, tracking students' progress with a "focus list" to see who could use some extra help, and acting as liaisons for principals and other school leaders to pinpoint areas of need. For employees like development director Raushanah Hunter, whose background in law is a welcome asset to the team's fundraising efforts, those needs are met through grant-writing, organizing fundraisers, and leading impact training for new volunteers, all of which helped positively impact 2,700 students in 2022. 
"We want to make sure that no matter what school you choose, your child can get a quality education that's no different from anywhere else," Hunter says. "I can't tell you how many times I've seen kids run up to our Corps members, just so excited to see them. That's all part of our mission to make sure community service isn't just something you check off a list—you should be passionate about it, and see your impact at work."
For the foreseeable future, the Baton Rouge branch intends to focus on three things: branding, recruitment and resources, with upcoming events underlying its presence in the community. The organization's signature event, the School House Rock Fest, will take place on May 6 at Galvez Plaza downtown.
"We want to create a structure and branding that is consistent and palatable to everyone, so that when we have conversations with leaders or people in the community, they know exactly who we are and what we do," says Randolph, who dreams of using City Year to enhance education in every school in the East Baton Rouge Parish school system. "We know that the more formative years start in elementary school, with the school-to-prison pipeline often set by third grade."
In the meantime, Randolph, Hunter and the rest of the City Year team are focused on continuing to embrace the organization's common saying: "Students first, collaboration always."
"We're engaging the community in something that should be a basic right," Randolph says, "the right to a good education." cityyear.org/baton-rouge