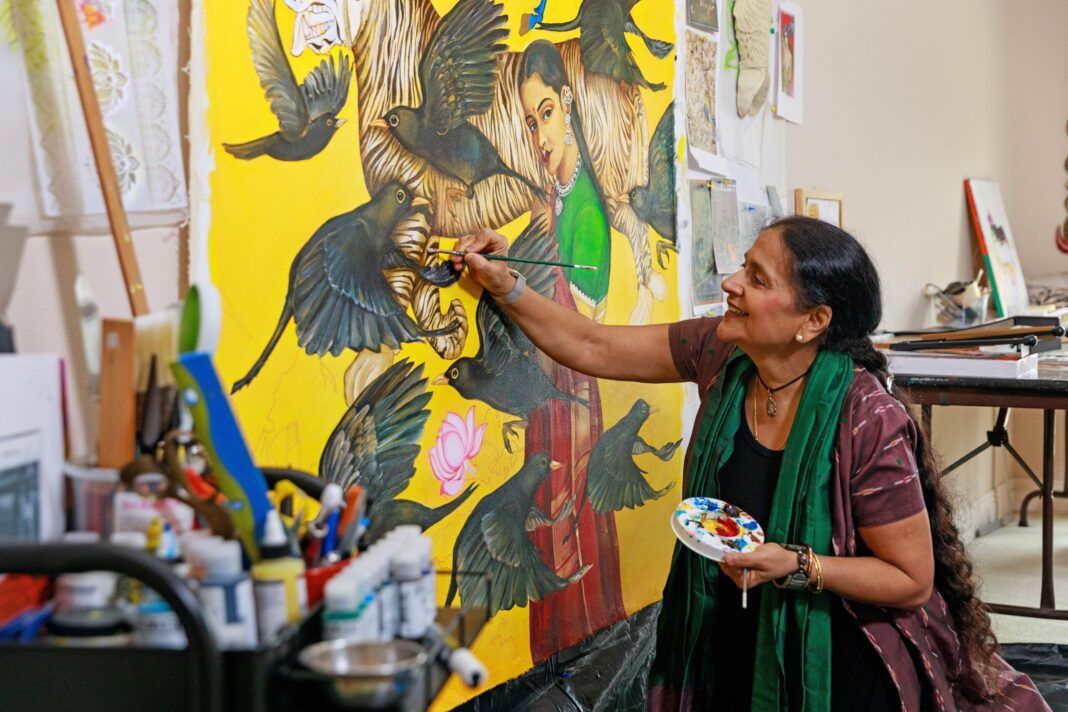 The Creatives: Fine artist Geeta Dave
---
Geeta Dave
Hometown: Rajkot, India
Age: 62
Artistry: Fine art paintings and public murals; Talented Visual Art instructor, Glasgow Middle School
Online: geetadave.com
---
Raised in western India in a large industrial river city known as much for shipping out machining and auto parts as traditional Indian silks and jewelry, Geeta Dave rebelliously turned her gaze from the rows of factories and sleepless lights of her immediate surroundings. At a young age, she found her forever muse in the mysterious wildlife teeming just outside the city limits.
Densely detailed but expressive, her symbolic paintings can present a visual scavenger hunt for the birds, fish, horses and snakes living among fluid tangles of leaves, branches and flowers that lard her landscapes big and small.
"All life is sacred, and connected, and everything has a voice," Dave says. "We are just as much a part of nature as the hidden little birds, with everything in balance, and I hope my painting speaks to that reality."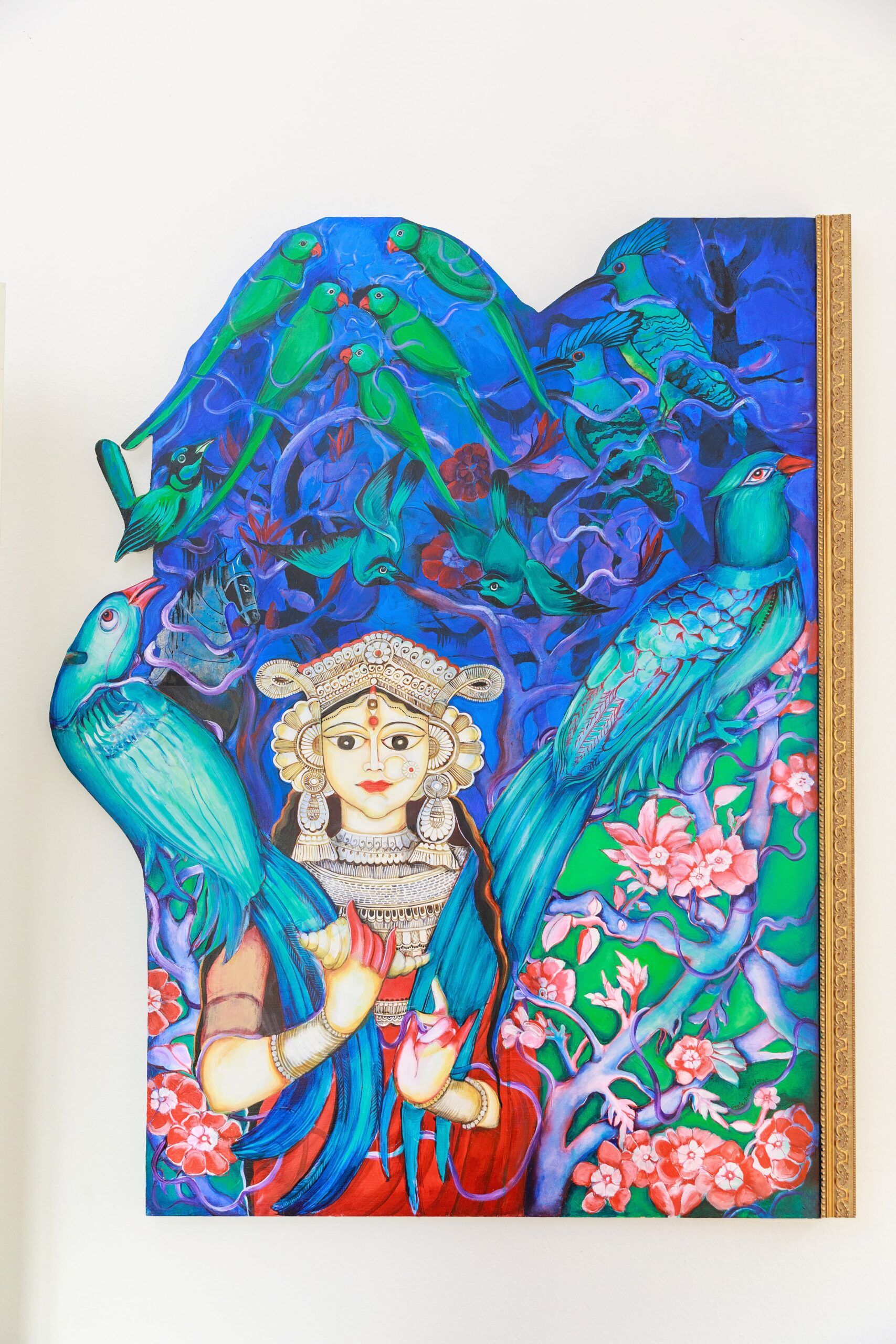 The daughter of a successful, if decidedly middle class, artist, Dave won a nationwide art competition at age 11, earning a month-long private art study in Russia. In her teens, another art award for her wildlife work connected her with some of India's most acclaimed naturalists, and today in Louisiana, she hopes her imagery can open a more motivated dialog on conservation. 
"My love of nature really is a celebration of color," she says. "So, for a simple artist like me, I just want to give my art, and for it to be cherished for many years."
After establishing and operating a creative arts center in her hometown, she married and settled in Baton Rouge in the 1980s and has taught at Glasgow Middle School since then.
Dave's expansive, vividly surreal flora and fauna walls grace BREC's Baton Rouge Zoo, and her MLK mural from 2017 remains a highlight of the Walls Project's annual MLK Day of Service. In 2022, the Arts Council of Greater Baton Rouge awarded her the Michael Crespo Visual Artist Fellowship for her piece "Power of Intuition"—a fitting title considering that creative instincts have always been her strength. 
"Using intuition creatively to me means that whatever I do, I go with how I feel, from my own experience, working with a subject I love," she says. "The subject matter really becomes what you feel, see and understand from your own life, and that's what we should all create."