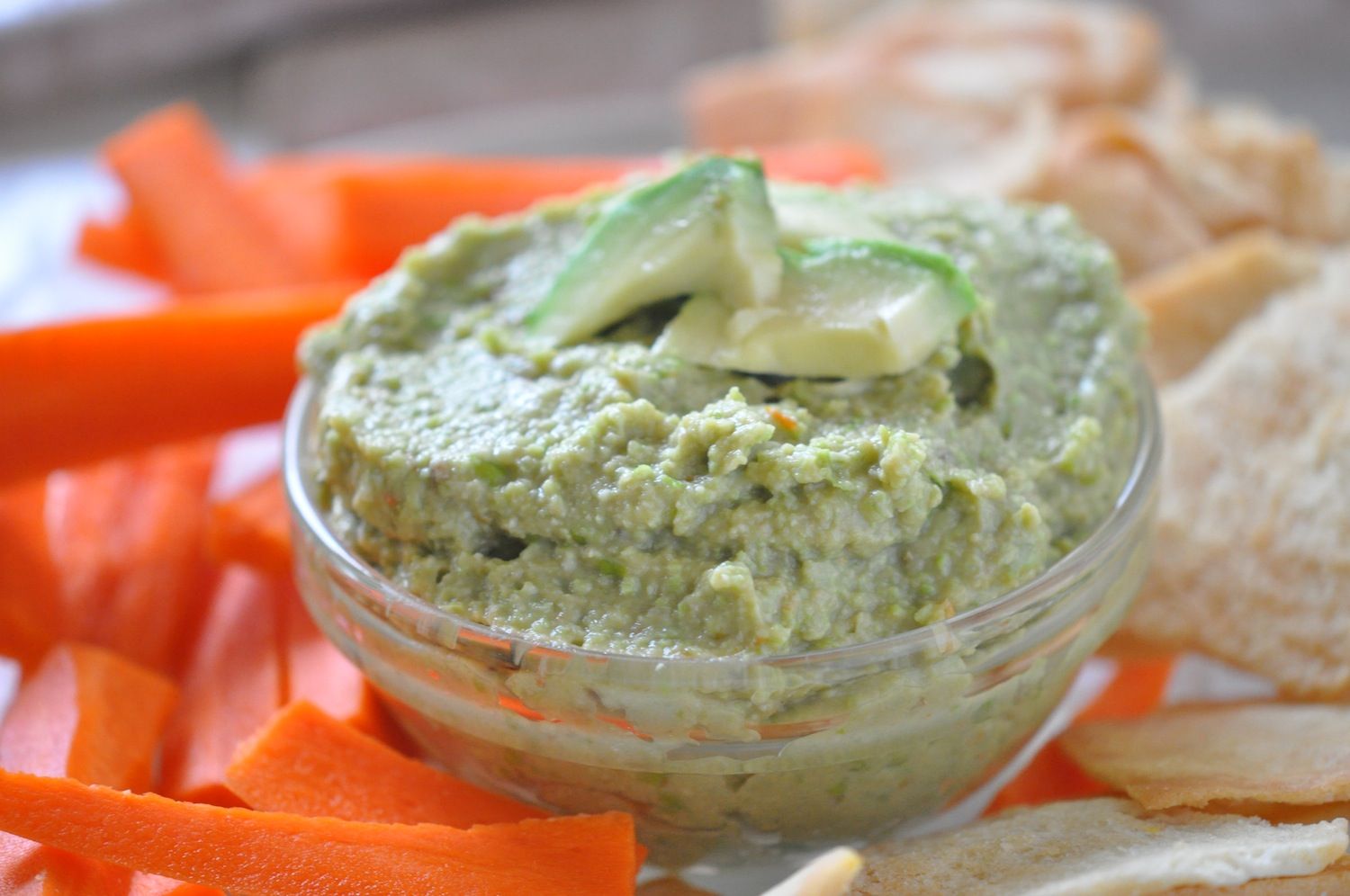 By Holly Clegg
When Karen Kennedy of the Arthritis Association of Louisiana approached me about writing a cookbook for people with arthritis, I wanted to better understand the correlation between arthritis and food. My goal was to provide a collection of recipes that focused on food that minimizes the effects of arthritis, while remaining easy, mainstream and super-satisfying for the whole family. Eating Well to Fight Arthritis is just a really healthy cookbook full of recipes that will help prevent inflammation as well as promote long-term health for everyone. In fact, I turned to this new book to pick out a few of my warm weather favorites for you to try this summer.
If you enjoy chips and dip, then you will love Guacamame. It is the best mix between guacamole and salsa, and it's gluten free. Guacamame is so easy to make, you can put all of the ingredients in the food processer and blend. Soybeans, or edamame, are a good source of fiber: One cup cooked provides more than 40% of our daily recommended intake. They're also a great vegetarian source of protein. I made this dip for the cookbook's tasting party, and it was a hit!
If you are barbecuing for Father's Day, throw on the grill some tasty Greek Chicken Burgers. They can even easily turn into sliders if you form 12 miniature patties. For extra ease, make them ahead of time and freeze uncooked to pull out for burgers on the run. Sensational Summer Pasta will make a delightful side to the grill as it uses all of the best summer ingredients. And this is one of those times when fresh really is best. Don't be afraid to grow your own basil. I love stepping in the backyard to pick a few leaves to throw in a recipe. Summer's ripe tomatoes are one of the best sources of lycopene, a powerful antioxidant helping to reduce the risk for heart disease and some cancers.
There are more than 100 types of arthritis that each affects the body differently. I believe your diet can make a difference in the way you feel. Chapters in Eating Well to Fight Arthritis include "No Fuss Foods" with recipes that are easy on joints, "Bone Building" featuring calcium and vitamin D rich foods, "Anti-Inflammatory Foods" highlighting vitamin C, carotenoids and Omega-3 Fatty Acids, and more. These recipes are mainstream, time-friendly—and most important, yummy. Plenty of delicious ways for your family to stay healthy this summer!
---
 Guacamame
Serve as a dip with fresh veggies or chips., or us it as a sandwich spread.
1 large avocado, about 2/3 cup mashed
1 1/2 cups shelled edamame, thawed
2 Tbsp. lime juice?1/2 tsp. minced garlic
1/2 cup salsa
3 Tbsp. nonfat plain Greek yogurt
Salt and pepper to taste
In food processor, combine all ingredients, mixing until smooth. Makes 10 1/4 -cup servings.
Nutritional nugget: Soybeans are high in omega-3 fatty acids, which must be ingested through food to reap their anti-inflammatory benefits.
Nutritional information: Calories 62 | Calories from fat 47% | Fat 3g Saturated fat 0g | Cholesterol 0mg | Sodium 50mg | Carbohydrates 5g | Dietary fiber 2g | Total sugars 2g | Protein 4g | Dietary exchanges: 1 vegetable, 1/2 fat

Sensational Summer Pasta
This simple salad with summer ripe juicy tomatoes, fresh basil and mozzarella really rocks!
4 cups coarsely chopped ripe tomatoes
1 Tbsp. minced garlic
1/2 cup chopped green onion
1/2 cup loosely packed basil leaves, torn or chopped
1/4 lb. fresh mozzarella cheese, cubed
4 Tbsp. olive oil
Salt and pepper to taste
12 oz. bowtie or curly pasta
In large serving bowl, combine tomatoes, garlic, green onion, basil, cheese, and olive oil. Season to taste. Cover, and keep at room temperature at least 2 hours and up to 6 hours. When ready to serve, cook pasta according to package directions. Drain and add to tomato mixture. Makes 8 1-cup servings.
Nutritional information: Calories 278 | Calories from fat 35% | Fat 11g Saturated fat 3g | Cholesterol 12mg | Sodium 19mg | Carbohydrates 36g | Dietary fiber 2g | Total sugars 4g | Protein 9g | Dietary exchanges: 2 starch, 1 vegetable, 2 fat

Greek Chicken Burgers
An all-American classic goes Greek with the help of garlic, oregano and, of course, feta cheese!
1 lb. ground chicken
1 large egg white
1/3 cup dried bread crumbs
1 tsp. minced garlic
2 tsp. dried oregano leaves
1/2 cup coarsely chopped baby spinach leaves
1/4 cup crumbled reduced-fat feta cheese
Salt and pepper to taste
Preheat oven to 500 degrees. Line baking sheet with foil. In large bowl, combine all ingredients and form into four patties. Cook 15 minutes or until done. Makes 4 burgers.
Nutritional information: Calories 192 | Calories from fat 22% | Fat 5g | Saturated fat 2g | Cholesterol 75mg | Sodium 333mg | Carbohydrates 8g | Dietary fiber 1g | Total sugars 1g | Protein 28g | Dietary exchanges: 1/2 starch, 3 lean meat
| | |
| --- | --- |
| | Holly Clegg is the author of the best-selling trim&TERRIFIC cookbooks, Eating Well Through Cancer and Too Hot in the Kitchen: Secrets to Sizzle at Any Age. For more information, visit hollyclegg.com or thehealthycookingblog.com. |