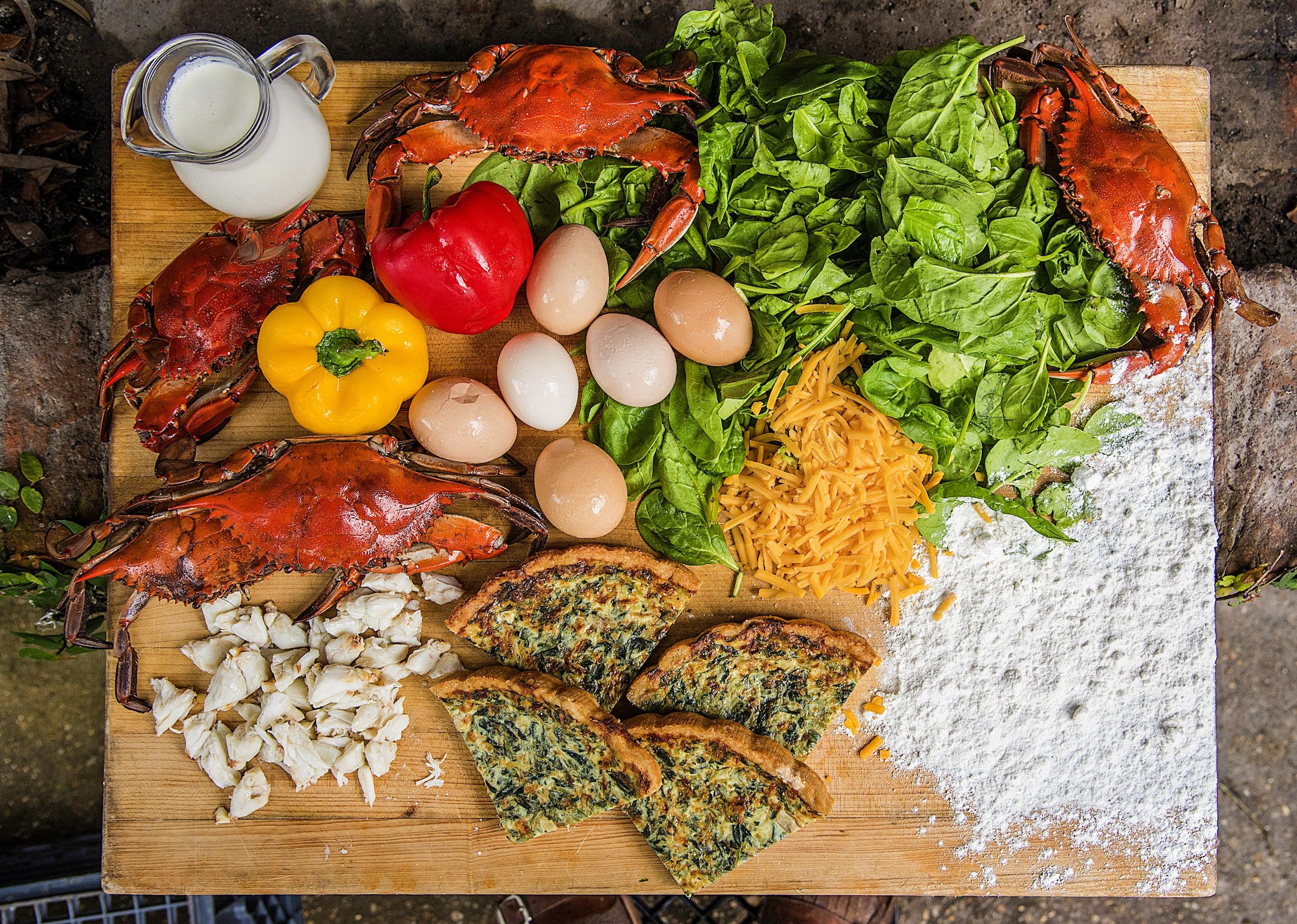 Upper Crust: John Folse's Spinach and Crabmeat Quiche
Photos by Ron Manville
Brunch was born from the heart of Catholic faith. Until the mid-20th century, Catholics were prohibited by church law from eating or drinking anything after midnight on Saturday and prior to Sunday communion. So the late-morning, post-mass meal was hearty and celebratory.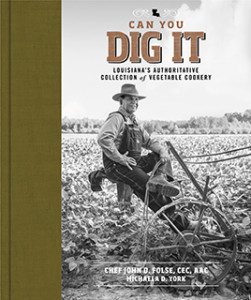 While brunch originally consisted of offerings such as sweet potato cakes, pralines and calla cakes, brunch today includes many savory dishes. One of my favorites is quiche. In the recipe that follows, spinach is transformed into a delightful quiche fit for a Sunday brunch.
My new cookbook, Can You Dig It: Louisiana's Authoritative Collection of Vegetable Cookery,elevates vegetables—in my opinion the unsung heroes of the food world—to culinary masterpieces worthy of center-of-the-plate prestige. While some veggies are delicious straight from the ground, I took great care to include an array of cooking methods for each vegetable, all bringing out different flavors and textures. This quiche combines wilted spinach with colorful bell peppers, onions and a hint of garlic. Add half-and-half, fresh crabmeat and two kinds of cheese in a flaky crust for a finished product that's perfect for Sunday in south Louisiana. It's positively heavenly!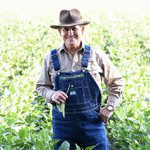 John Folse is an internationally acclaimed chef, TV personality and restaurant owner.
---
Spinach and Lump Crabmeat Quiche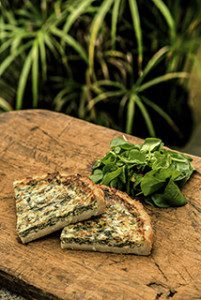 1⁄4 cup butter
1⁄2 cup minced onions
1⁄4 cup minced red bell pepper
1⁄4 cup minced yellow bell pepper
1 Tbsp. minced garlic
1 (10-oz.) package frozen spinach, thawed
1 cup grated Swiss cheese
1 cup grated Colby cheese
3 Tbsp. flour
6 eggs, beaten
1 cup half-and-half
Salt and black pepper to taste
Granulated garlic to taste
1⁄8 tsp. ground nutmeg
2 (9-in.) unbaked pie shells
1⁄2 lb. jumbo lump crabmeat
Preheat oven to 350 degrees. In a large, heavy-bottomed sauté pan, melt butter over medium-high heat. Add onions, bell peppers and minced garlic, then sauté for 3 to 5 minutes or until vegetables are wilted, stirring occasionally. Blend in spinach and cook for 2 additional minutes. Remove pan from heat, then add cheeses and flour, stirring until well blended. Set aside. In a large mixing bowl, combine eggs, half-and-half, salt, pepper, granulated garlic and nutmeg. Add spinach mixture to eggs and blend well. Place pie shells in 2 (9-in.) pie pans. Distribute crabmeat evenly over bottom of shells. Top with spinach and egg mixture. Bake for 45 minutes or until quiche is set and lightly browned. Remove from oven and let cool completely before serving. Makes 12–16 servings.