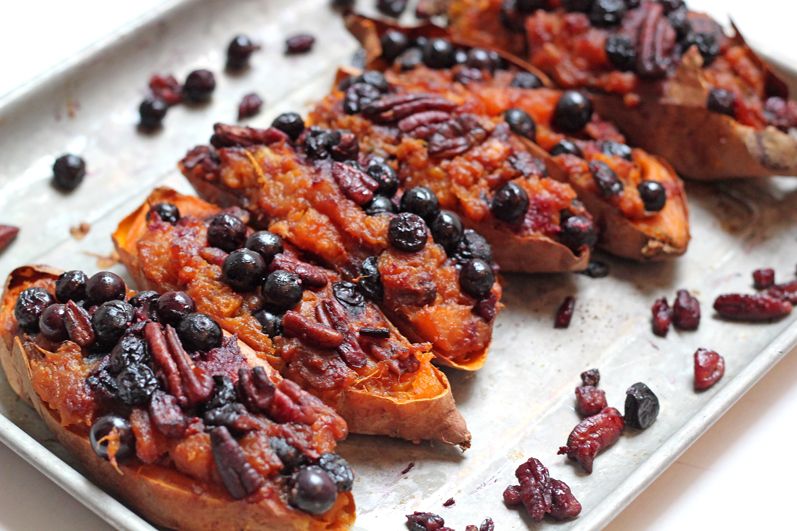 Twice as nice: Twice-baked sweet potatoes with blueberries and pecans
As a self-taught cook and future M.D., I am a lover of all things healthy. These Twice-Baked Sweet Potatoes with Blueberries and Pecans are one of the most popular recipes on my blog, Bravo for Paleo, and they also happen to be a personal favorite.
When I worked at Opal Basil, a fine-dining restaurant in Mandeville, I always found myself surprised by the sheer variety of unique dishes I was able to help prepare. Each week, we made more than 100 Paleo meals for clients, with the menu depending on what was in season and what ingredients were on hand. We always included a protein and tons of vegetables, and this sweet potato dish was one of my favorite side dishes to cook. Chef Robert Vasquez came up with this recipe, and I now love to make it at home. It's simple to prepare, with only a few ingredients, but so delicious.
Fresh Louisiana sweet potatoes are available all year long, and if you like to pick your own blueberries, it won't be long until the nearby berry farms will be welcoming visitors to their fields. Until then, organic blueberries are already bountiful in local markets. Enjoy!
---
Twice-Baked Sweet Potatoes with Blueberries and Pecans
3 sweet potatoes
1/2 Tbsp. butter or coconut oil
2/3 cup pecans
1/3 cup blueberries, frozen or fresh
Preheat oven to 400 degrees. Place sweet potatoes on a baking sheet, and bake until a fork can easily puncture them (about 40 to 50 minutes).
While potatoes are baking, melt butter or oil in a skillet over medium heat. Add pecans and stir, allowing them to toast. Add blueberries to skillet and stir. Turn off heat when blueberries are warm. Set aside.
After removing sweet potatoes from oven, cut them in half, and scoop the potato flesh from the skins into a medium bowl. Add half of the pecan-blueberry mixture to the potato flesh, and stir to combine. Place this mixture back in potato skins, and return to oven for 7 to 10 minutes or until potato forms a crispy top. Remove from oven and top with the remaining half of the pecan-blueberry mixture. Serve warm.
Yield: 3 servings
---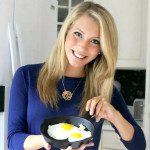 Monica Bravo is a senior biology major at LSU and was recently accepted to LSU Medical School. Her healthy eating blog BravoForPaleo.com gets more than 250,000 views a month.