The inside scoop on LSU grad Katelyn Williams' innovative West Coast ice cream

---
The future seems sweet for Katelyn Williams.
The creator and founder of Kate's Ice Cream is responsible for bringing to life a plant-based, gluten-free ice cream line with luxurious flavors like marionberry cobbler, rose water cardamom almond, and mint chocolate fudge.
The ice cream is perfect for those with dietary restrictions or food preferences. But Williams, born and raised in Lafayette, doesn't want to make a product that's great for dairy-free ice cream. "We're creating a product that is actually competing with dairy ice cream; it's just straight up great," says Williams.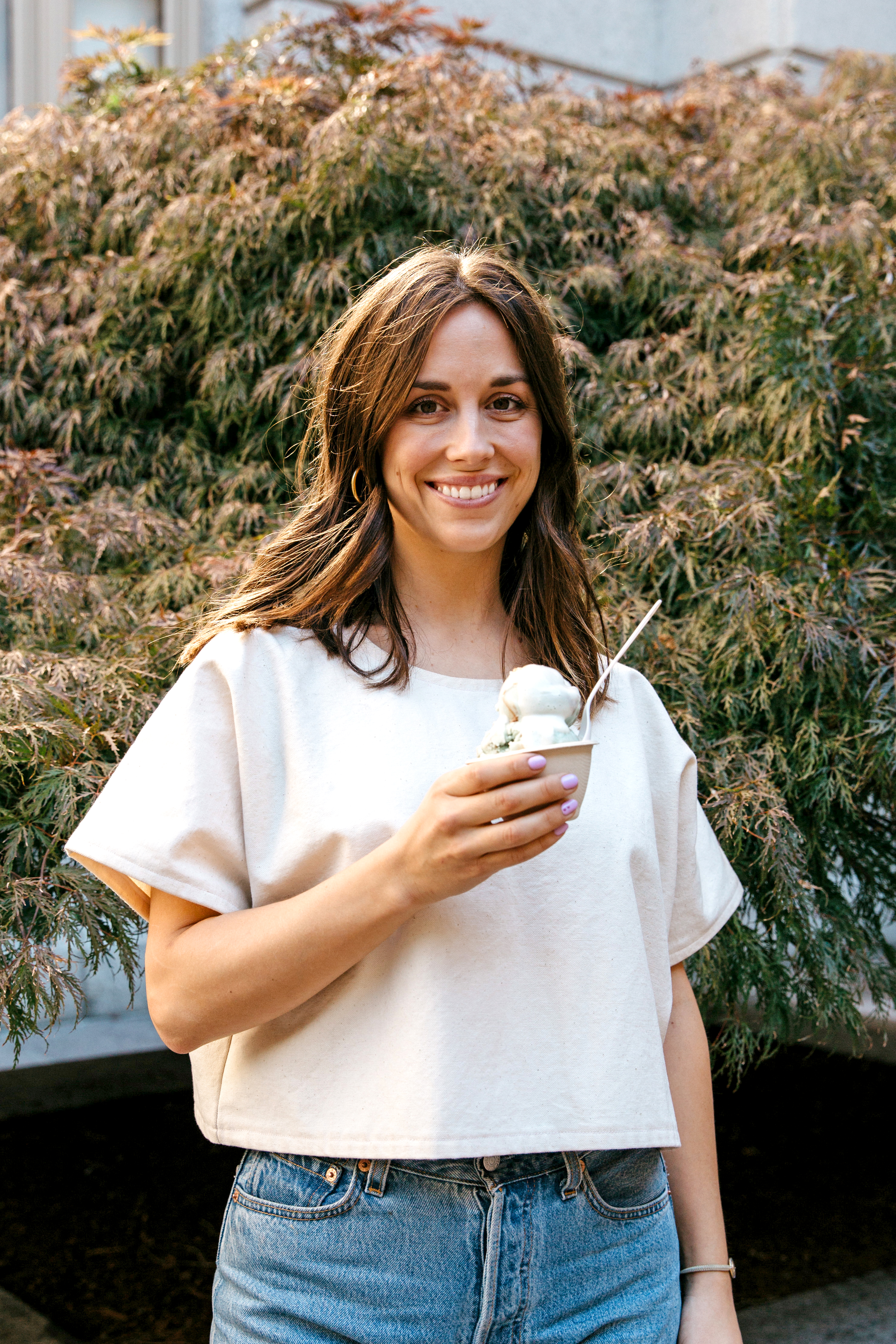 Since launching Kate's Ice Cream last year in Portland, Oregon, with the goal of making an ice cream everyone can enjoy, Williams, 30, has seen her business take off. In May, Williams will open a weekend pop-up ice cream kitchen in Portland to test how an actual brick-and-mortar store could do with the hopes of keeping it open year-round.
And in big news for Louisiana, Williams plans to ship Kate's Ice Cream, currently only available at retailers in the Pacific Northwest, across the United States. "Everybody in Baton Rouge will be able to get some," says Williams.
Ice cream has been a big part of Williams' life. Growing up in Lafayette, her favorite flavors were cookie dough, mint chocolate chip and coffee. "I really was just a fiend for ice cream," says Williams. While attending LSU, Williams would buy banana fudge ice cream at the AgCenter Dairy Store for lunch. An avid runner, Williams would tell friends, "I run so I can eat ice cream."
After graduating in 2013 with a degree in interdisciplinary studies, she moved with her now husband Brandon Williams to Boston. While the move was adventurous, Williams didn't have a plan moving forward. "I didn't really know what I was going to do with my life," Williams says. "As far as that, I was having trouble figuring out what my path was."
She decided to start making ice cream just for fun and wrote a blog where she reviewed ice cream products. When she returned home for Christmas in 2013, she wanted to gift family members with her ice cream.
There was just one problem. Her younger sister had recently been diagnosed with a serious stomach condition and couldn't eat dairy. "I remember thinking, 'I'm not going to make ice cream for everyone and you can't have it,'" Williams says.
She found a recipe for nutmeg ice cream in Bon Appétit magazine, substituted almond and coconut milks, and churned it in an old crank ice cream machine in her dad's garage. "It came out pretty icy, not very flavorful, and once we froze it in the freezer, it was as hard as a rock," Williams says.
But that made Williams realize she wanted to try again until she got the recipe right. "That's where the inspiration to really start having my ice cream be completely vegan came from," she says.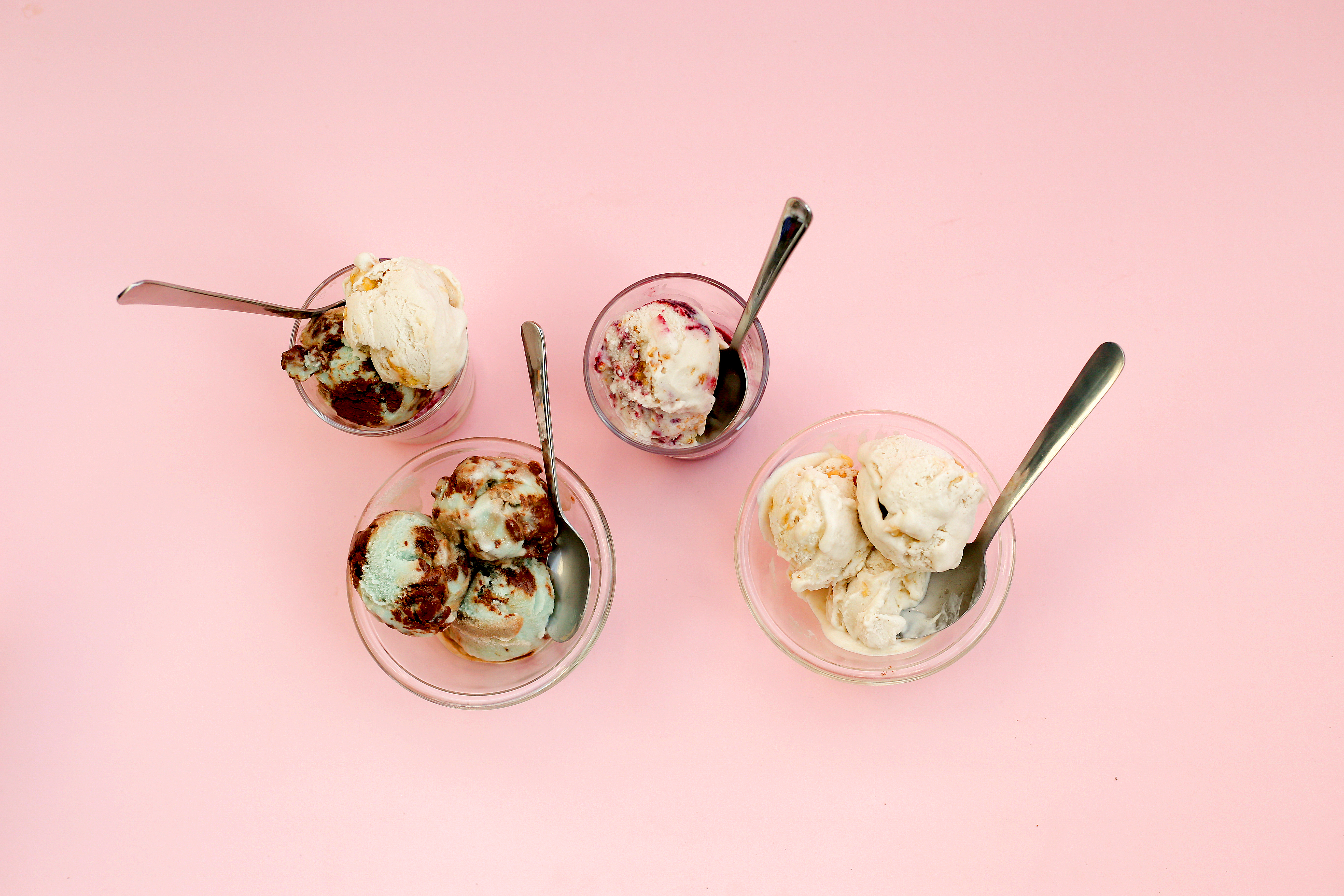 As she experimented, Williams realized she could launch a plant-based ice cream business. She invited friends over to try her products. "That was a pretty big turning point because everyone had really good things to say," she says.
Williams founded her first company, Scoop Sights, and began selling ice cream popsicles at Boston-area farmers markets from a cooler filled with dry ice attached to an adult-size tricycle.
When she and her husband moved to Oregon in 2017, Williams saw an opportunity to sell not popsicles but plant-based ice cream pints and cones at the Portland Farmers Market at Portland State University. Kate's Ice Cream was born.
Williams spent most of 2018 experimenting with new flavors and came up with six signature flavors: mint chocolate fudge, rose water cardamom almond, marionberry cobbler, triple chocolate brownie, salted peanut butter brittle and one called "your favorite vanilla."
The line's seasonal flavors have been inspired by her home state. In Ruston, Williams says she once consumed the best peach she's ever eaten in her life. That inspired her to develop a peaches and cayenne ice cream that showed off a little Louisiana heat. "I'm not here to mess around, y'all," Williams says she told friends who were impressed with the ice cream's kick. "This is cayenne. This is what I grew up on." Another seasonal flavor is cookies and cream, which is Williams' mom's favorite and reminds her of home, she says. And in January, she released spiced masala chai ice cream, her first product sweetened with maple syrup and not cane sugar.
Those living outside Portland will get a chance to try Kate's Ice Cream when it becomes available for shipping this spring.