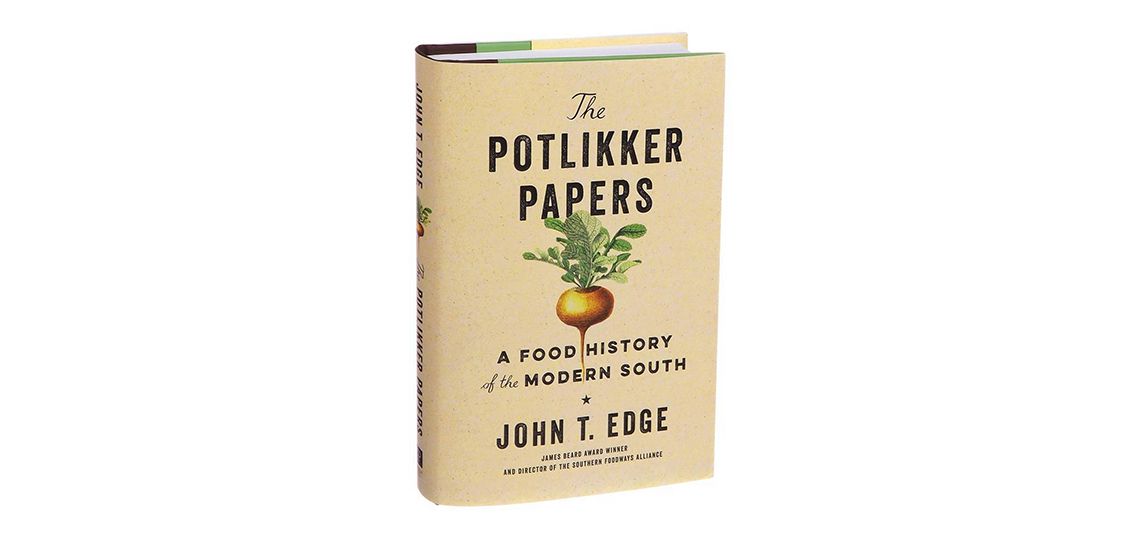 Tastes of the South: Five cookbooks that bring Southern flavors to life
---
The Potlikker Papers (pictured above)
By John T. Edge
Beginning with a look at the African-American cooks who supported the 1955 Montgomery Bus Boycott, Southern Foodways Alliance director John T. Edge illuminates the recent history of the southern United States through its food. He also spotlights kitchen visionaries who hailed from this area, from Edna Lewis and Paul Prudhomme to Fannie Lou Hamer and, yes, even Colonel Sanders. "Once thought retrograde," Edge writes, "Southern food is now recognized as foundational to American cuisine."
---
Across the Table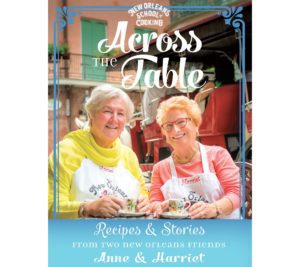 By Anne Leonhard and Harriet Robin
The Crescent City's big flavors draw droves of tourists to the New Orleans School of Cooking to learn Cajun and Creole techniques from instructors including "New Orleans Grannies" Anne Leonhard and Harriet Robin. In these pages, the two reminisce about their lives in the kitchen while sharing tried-and-true recipes with titles including "Dip for Everything," "Mardi Gras Salad" and "Forty Toes of Garlic Chicken."
---
The Fonville Winans Cookbook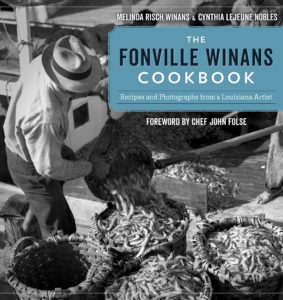 By Melinda Risch Winans and Cynthia LeJeune Nobles
Fonville Winans' daughter-in-law digs into the late Baton Rouge photographer's handwritten recipes for this insight into his passion for and perfectionism in preparing Cajun dishes and more exotic fare. "Whether it was chili, gumbo, flan or a Chinese dish, Fonville would make and remake it until he felt it could not be improved," Melinda Winans writes. This collection, which Melinda intends as "half cookbook and half biography," peppers recipes for dishes like "I Would Serve this to Company Rice" with colorful stories about an unforgettable man.
---
The Southern Harvest Cookbook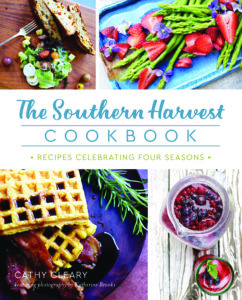 By Cathy Cleary
Half of author Cathy Cleary's proceeds from sales of her book will support sustainable agriculture, food security and edible education initiatives. That's proof of how Cleary feels about food: that it should be accessible to all and that it can strengthen communities. She demonstrates these tenets through her seasonal fresh-vegetable recipes, which focus on harnessing the bounty of the garden all year long. "There are so many lessons to be learned," she writes, "and so much love to be shared through the food we prepare."
---
Add a Pinch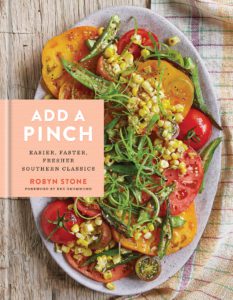 By Robyn Stone
"Easier, faster, fresher" is the promise made by Georgia food blogger Robyn Stone in the cookbook that brings her popular online advice to life in print. Stone creates recipes with the notion that traditional Southern favorite foods can be modified for busy weeknight cooking while holding onto their deep flavors. Tags make it easy to find recipes with 10 ingredients or fewer, dishes that can be whipped up in under 30 minutes, and those that are ideal for the slow-cooker or freezer friendly.