Dish: Tap 65's Indian Street Food Board
---
Boards are all the rage these days, but you'd be hardpressed to find one like Tap 65's Indian Street Food Board, an unrestrained assemblage of vibrant pick-ups. "We've sold a ton of them," says Tap 65 general manager Chris Swanson. "It's fun, attractive and has all these great flavors that pair great with beer." 
Sample two types of puri, delicate puffy fried dough balls filled with different mixtures. Pani puri, for example, is stuffed with a chickpea potato blend, pickled blueberry and sweet and sour chutney, while dahi puri sees potatoes, onions and tomatoes, two chutneys and a topping of beet yogurt. Elsewhere, there are cocktail-size samosas with seasoned potatoes and peas, and vada pav, fried potato sliders with chutney. Indian street corn, fried okra, spicy masala-seasoned cashews, buttery naan and two chutneys for dipping round out a platter screaming to be joined by draft beer. 
And why not? There are 65 to choose from.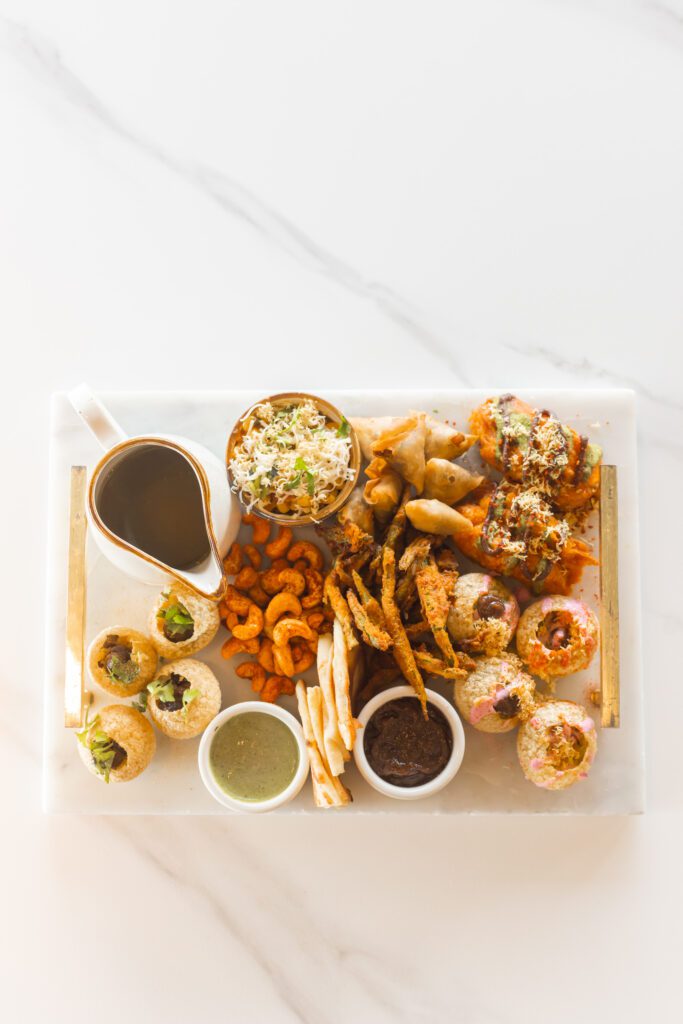 ---
Tap 65
515 Mouton St.
(225) 726-7068
tap65.com
Monday through Thursday, 4 p.m. to 12 a.m.
Friday, 4 p.m. to 1 a.m.
Saturday, 11 a.m. to 1 a.m.
Sunday, 11 a.m. to 10 p.m.
Saturday and Sunday brunch, 11 a.m. to 3 p.m.