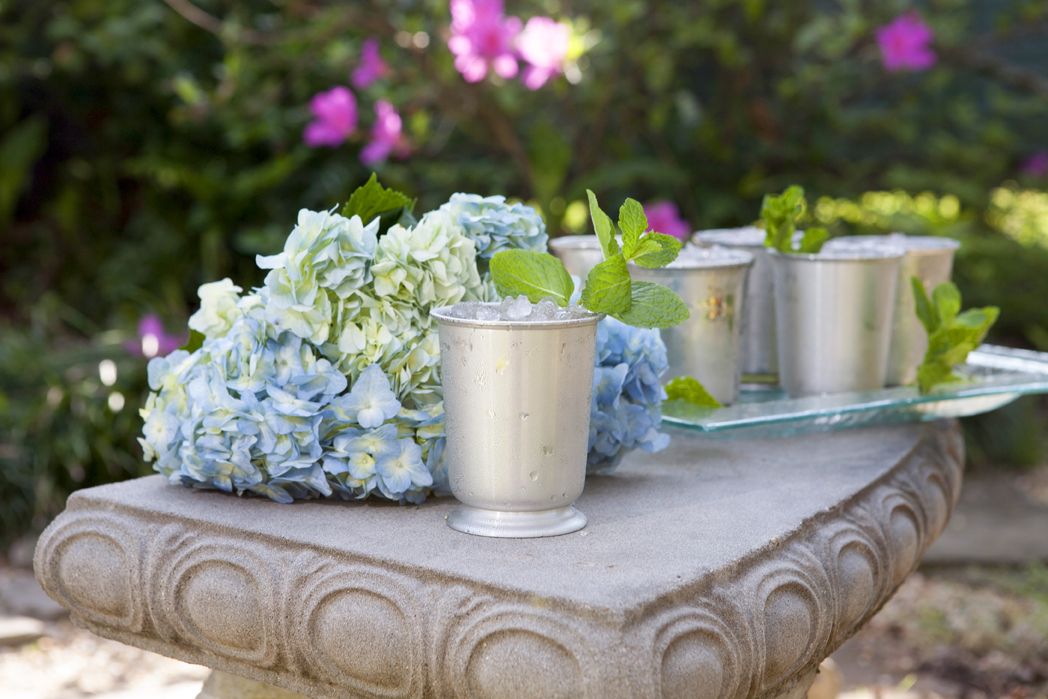 Chill out with a local twist on the iconic Southern mint julep
Few things signal the arrival of spring in the South in such a refreshing way as an ice-cold mint julep in a silver cup. The concoction dates back to at least the 18th century, when it was prescribed as a cure for physical ailments. It wasn't long, however, before the frosty drink was being enjoyed by even the hale and hearty below the Mason-Dixon Line. Captain Frederick Marryat, who introduced the drink to his native England after discovering it stateside, wrote of juleps in 1840, "They are, in fact, like the American ladies, irresistible."
These days, the julep is practically synonymous with the Kentucky Derby, where women in wide-brimmed hats and men in seersucker toss back more than 100,000 of the signature beverages at each year's race.
"The classic mint julep is mint muddled in simple syrup with bourbon served over crushed ice," says Arthur Lauck of Lock and Key Whiskey Bar in Baton Rouge. "It is made with Woodford Reserve bourbon, the official bourbon of the Kentucky Derby."
Though bourbon is now the spirit used most often to prepare a julep, the drink has also been made with gin, rum and cognac over the years. The other ingredients are open to tweaking too, as Lauck reveals. Lock and Key has its own take on the julep, which he has dubbed the "Sweet Tea Sway" for its inclusion of yet another unmistakably Southern element. "We muddle mint in sweet tea instead of simple syrup," he says.
Sweet Tea Sway
Fresh mint leaves
Sweet tea
Bourbon
Pomegranate liqueur
Crushed ice
Muddle a few mint leaves by gently crushing them in sweet tea. Add bourbon to taste and a splash of pomegranate liqueur. Add crushed ice. For garnish, take a mint leaf in one hand and slap it with the other hand. This releases the oils and increases the mint flavor for the nose.