Craft impeccable cocktails with these tips for stocking your at-home bar
More and more people are venturing into mixology these days, and it's no mystery why: Learning to craft a top-notch cocktail and experimenting with new ingredients can be fun. However, it might be difficult finding the right essentials to make the most out of your at-home bar.
When social media mixologist Katherine Roberts began stocking her own bar at home, her main inspiration was her three-tier gold bar cart with tempered glass shelves, which she fondly named Blanche. The cart, she says, provides her with a space to perfect her craft and display her collection of tools and spirits.
"I think having a designated space to display my spirits, glassware and tools is essential," Roberts says. "It gives me a designated space to get creative and make a mess."
While Blanche may have been the beginning of Roberts' at-home bar, she quickly added a shaker and a jigger, two tools she recommends as the next steps to cocktail mastery.
"My number-one recommendation is a shaker. I think everyone needs one for their bar cart," Roberts says. "This not only works when you're shaking cocktails, but it also doubles as a mixing glass."
Shakers come in several different styles, and whichever one you choose will depend on your experience level, the cocktails you're making, and your personal preference, Roberts says.
Next comes the jigger, an essential element since measurement is key when crafting a well-balanced, delicious cocktail. "I know some people say they just eyeball it or they measure with a shot glass, and I highly recommend you don't do that," Roberts says. "My personal preference is a Japanese jigger, which is tall and slim with measurements of 1/2 ounce, 3/4 ounce, 1 ounce, 1 1/2 ounces, and 2 ounces."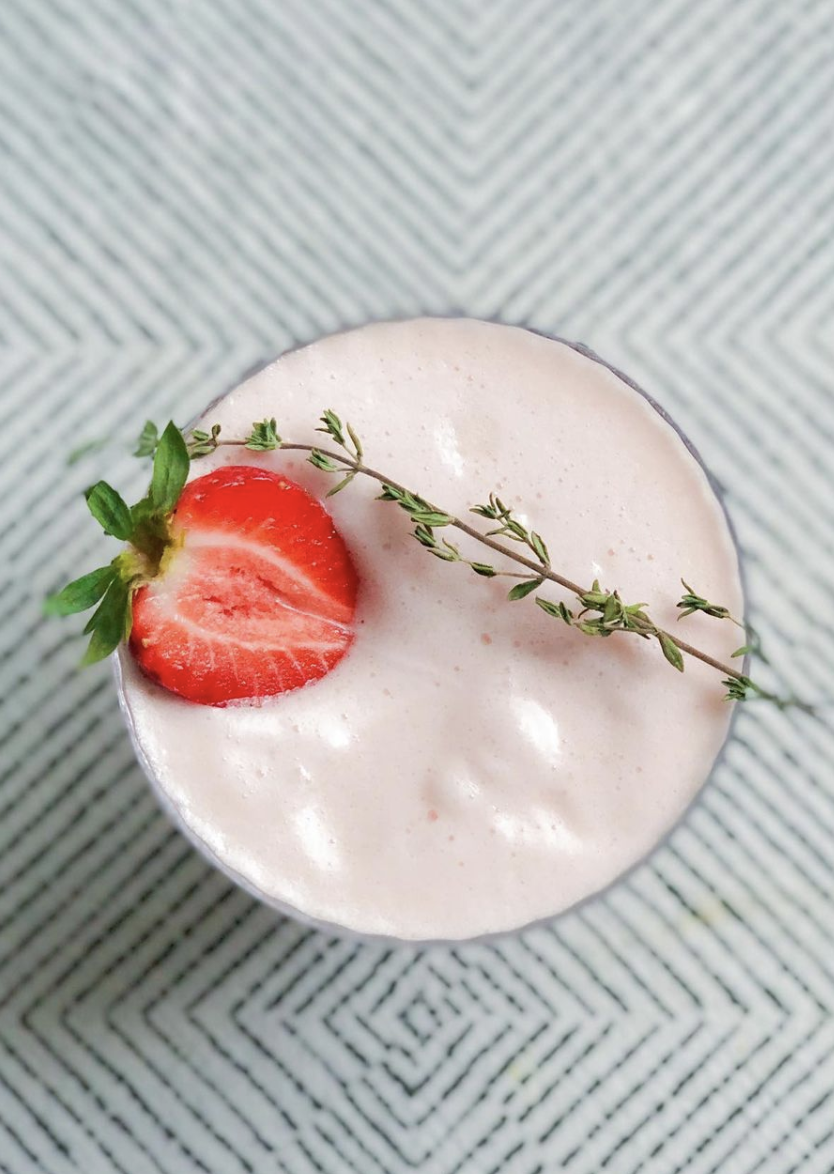 In addition to a shaker and a jigger, Roberts also suggests picking up a spiraled bar spoon, a muddler, a strainer and a few fizzle sticks—and they don't have to be fancy. As with stocking the bar with the spirits themselves, finding a price point you're comfortable with is important.
"When purchasing spirits, you shouldn't break the bank, but you also shouldn't pay with change," Roberts says. "What I mean is you don't have to buy the most expensive spirit to get good flavor, but you also shouldn't be buying the cheapest spirit just because it's the least expensive."
Roberts says each spirit has a different price point, and what you get will vary. "Vodka is a neutral spirit that doesn't require a lot of time aging or the addition of flavored ingredients. So a bottle of vodka can run anywhere from $15 to $25 maybe $30; when you get to the higher price point, you're paying more for the name and label than what's inside," Roberts says. "Conversely, a bottle of tequila takes longer to produce. The agave plant takes 12 years to mature and is harvested by hand by jimadors. It's then steamed and distilled in copper vats, making it a more labor-intensive process. So a good bottle of tequila could run anywhere from $40 to $140 or more."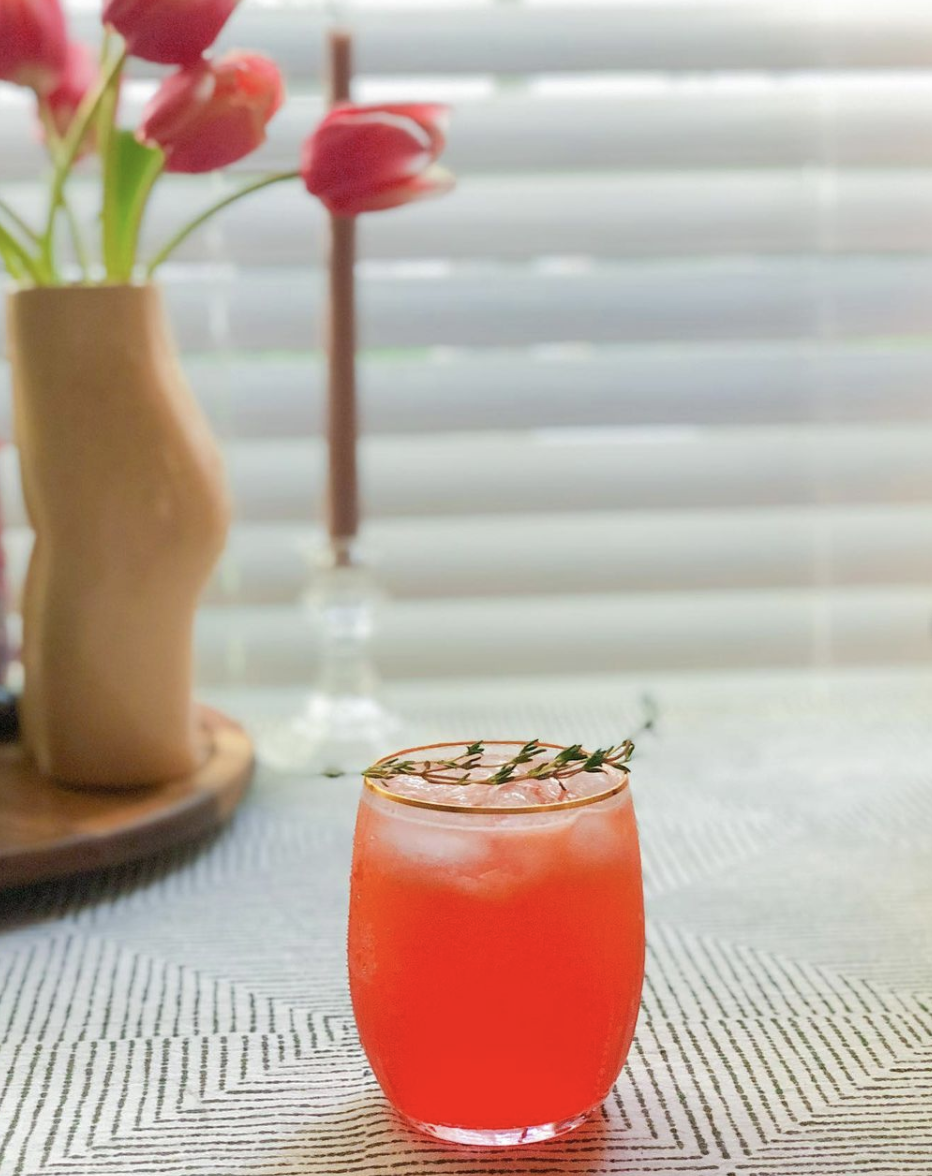 When purchasing ingredients, Roberts has a rule of only buying something if she can come up with three individual cocktails to make with a specific ingredient. She also advises starting with what you like and branching out from there. "Don't feel like you have to buy every liquor, mixer, syrup and bitter on the market," Roberts says. "Start with what you know you like and slowly start to branch out from there."
Adding different flavored tonics or juices to cocktails you already like is a simple way to expand your palette, Roberts advises. Her own favorite flavors tend to vary by the season, but for people just building their bars, she suggests beginning with two- to three-ingredient cocktails. Adding seasonal citrus, berries, veggies and herbs can elevate a classic cocktail.
"Really perfecting the classic martini, Manhattan or daiquiri is a great jumping-off point before getting into more complex cocktails with complex flavors," she says.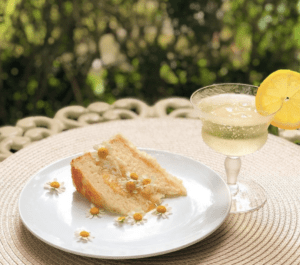 Once you've gathered your tools and ingredients, Roberts recommends investing in great glassware. Lucky for us, there are no hard and fast rules to selecting glassware and choosing what you like. "There's a style of glassware for absolutely everyone," Roberts says. "Whether it's colored glass, clear glass, etched glass, cut glass, vintage, modern, antique or funky, there really is something for everybody."
Ultimately, Roberts recommends that those wanting to invest in their home bar should keep an open mind and stay curious. "Go into cocktail making with an open mind and a curious palate," she says. "You never know what delicious creation you may stumble upon."
---
To see more of Roberts' creations, follow along on Instagram @cocktails_with_katherine.