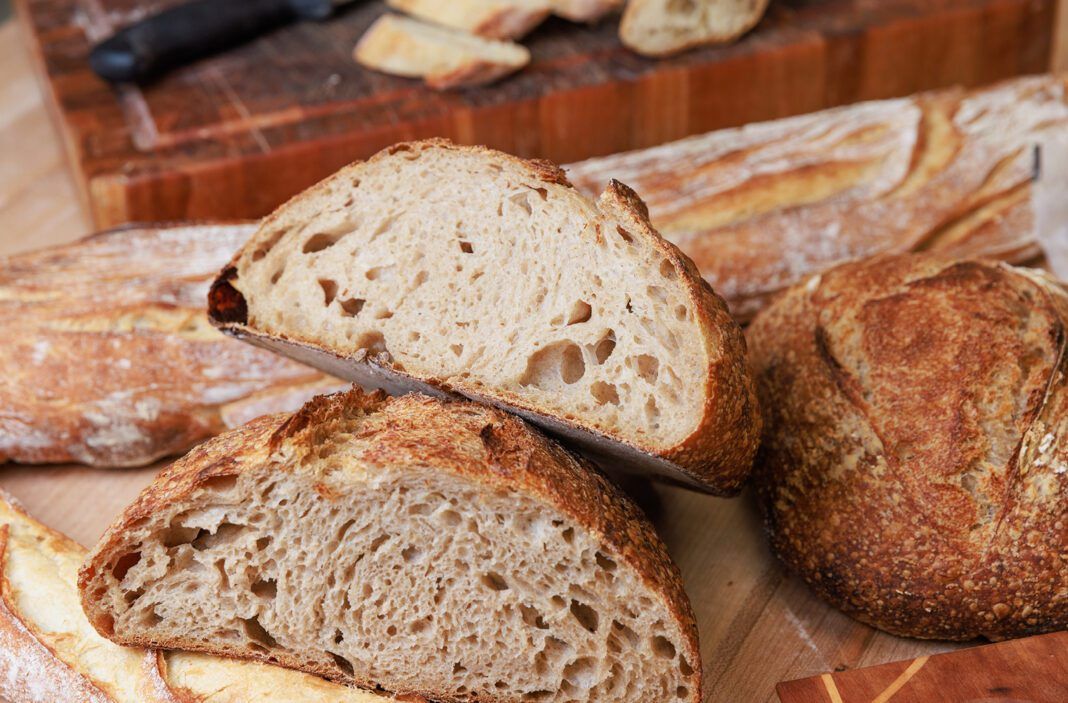 Courtesy of rustic loaves, St. Bruno Bread Company is taking baking back to the basics
---
Great bread is baking in Baton Rouge. On a little side street off Staring Lane, big things are happening. It all started nine years ago in California when Steven Gottfried traded in his hard hat and construction boots for chef's clogs and a baker's apron.
After immersing in baking workshops at San Francisco Baking Institute in San Bruno, California, the Covington native moved back to Louisiana with the sourdough starter he cultivated. Now, that starter has naturally leavened countless loaves of literal artisan bread. These loaves are edible art, each one "signed" by the artist himself with the baker's razor-sharp blade that scores the tops of each loaf before its bake in the oven.
"In 2015, I quit my day job in general construction and went to work at Bellegarde Bakery in New Orleans. Even after all my extensive schooling in construction, I could never square with the fact that bread was such a part of me. I would dream about it," Gottfried says. "I have such a deep love for it—the process, the science, the physicality of it—even through the sleeplessness"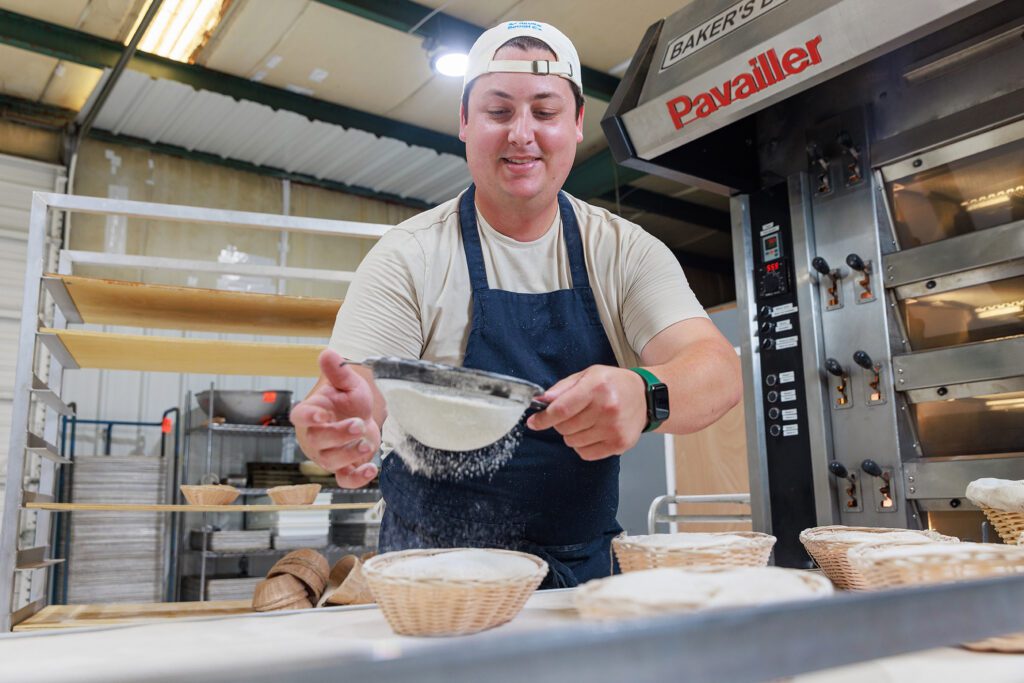 The dream is now his reality. In an unassuming storefront, Gottfried's St. Bruno Bread Company is changing the narrative of the commercial bread bakery. "This place was a sight to behold when I first walked in," he says of the 3,000-square-foot space that he completely renovated before baking the first baguette. It's divided into three distinct rooms. The entrance hosts the shaping and packaging area where the dough is divided and hand-shaped, then packaged after it's baked. The central area is a cavernous baking room with a four-deck steam oven, massive cooling racks and the beloved walk-in refrigerator where doughs spend the night to slowly proof. This is where all the flavor develops. A small room in the back is the home of the workhorse Hobart mixer that can handle 350 pounds of dough in one mixing and a refrigerator-sized water purifier that chills the water to the precise temperature for these doughs. The intoxicating aroma of rustic bread permeates every square inch of the space.
"My main focus is getting better bread out to the people," he explains. "The emphasis is on good ingredients and good techniques, getting away from the stuff that's really plaguing the world. Did you know that bromated flour is banned in other countries? We use stoneground wheat, never bleached or bromated. I'm not trying to reinvent the wheel by any means. I just want to offer better bread. It's a bedrock food, unpretentious. With a little salted butter, it's hard to beat. I can't wait to get this bread out to the public."
Though St. Bruno isn't a retail bakery, the rustic breads are making their way around town. The first stop was Iverstine Farms Butcher on Perkins at Essen. "Galen Iverstine was the first one to recognize what we're doing here. He's the OG St. Bruno supporter," Gottfried says. He is also on the menu at Rêve Coffee Lab and Bin 77, and just minted a deal with Hufft-Marchand Hospitality, who will feature St. Bruno's sourdough butter rolls on the Overpass Merchant menu. He's also distributing to Calandro's, Calvin's and Matherne's where his bread is displayed on custom St. Bruno racks.
DIY Ciabatta Loaves or Pizza Dough
Weekend warriors can do the ciabatta, and it doubles as a pizza crust. Gottfried recommends weighing ingredients when baking.
Ingredients:
775 grams bread flour
581 grams cold water
16 grams salt
4 grams instant yeast
31 grams extra virgin olive oil
Instructions:
Combine flour and water in a large bowl, mixing just until a dough forms. Cover with a clean towel and let rest ("autolyze") for 45 minutes.
Sprinkle the salt and yeast over dough and drizzle on the olive oil. Mix until cohesive and kind of smooth, roughly 5-7 minutes by hand. Transfer dough to an oiled bowl. Cover and let rest for 30 minutes.
Fold dough in on itself and flip over. Repeat this step in one hour. Refrigerate dough, covered, and let cold ferment for 16-48 hours.
Divide dough into 4 equal (350 grams) pieces. For ciabatta, carefully move cut pieces of dough to a baking sheet to let proof for 30 minutes before baking at 425 degrees for 25-30 minutes with steam.
For pizza, round cut pieces into balls and let proof at room temperature until doubled in size. Top and bake pizzas at 500 degrees for 10-12 minutes (no steam).