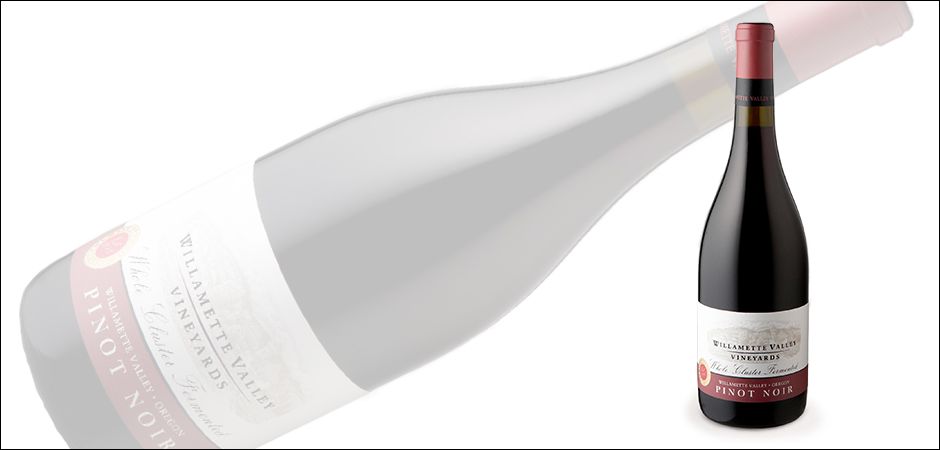 Sommelier: Willamette Valley Whole Cluster Pinot Noir
Drive an hour southwest of Portland and you will find Willamette Valley, the epicenter of America's pinot noir heartland. On the same latitude as Burgundy, the valley's combination of biodynamic farming and old-fashioned hard work has produced a bevy of reds that have the taste of Burgundy but in a less complicated and more friendly style. Oregon's 50-year love affair with the pinot grape has finally paid off. And for Willamette Valley Vineyards, it's a payoff with sweet dividends, considering this winery is listed on the NASD under the symbol WVVI. Their Whole Cluster Pinot Noir combines the fresh clean taste of Rainier cherries and Ponchatoula strawberries with hints of cocoa and lavender mid-palate flowing into a soft, round and ever so intriguing finish. It's ready to drink now and continues to open up elegantly in the glass.
Willamette Valley Vineyards Whole Cluster is inexpensive to purchase, delicious to drink and available BTG at J. Alexander's Restaurant, where it pairs perfectly with the Grilled Scottish Salmon. You can sip a glass of Whole Cluster at J. Alexander's or buy a bottle at Calandro's Supermarket for $22.99. And for less than $8 a share, you can own part of the winery.