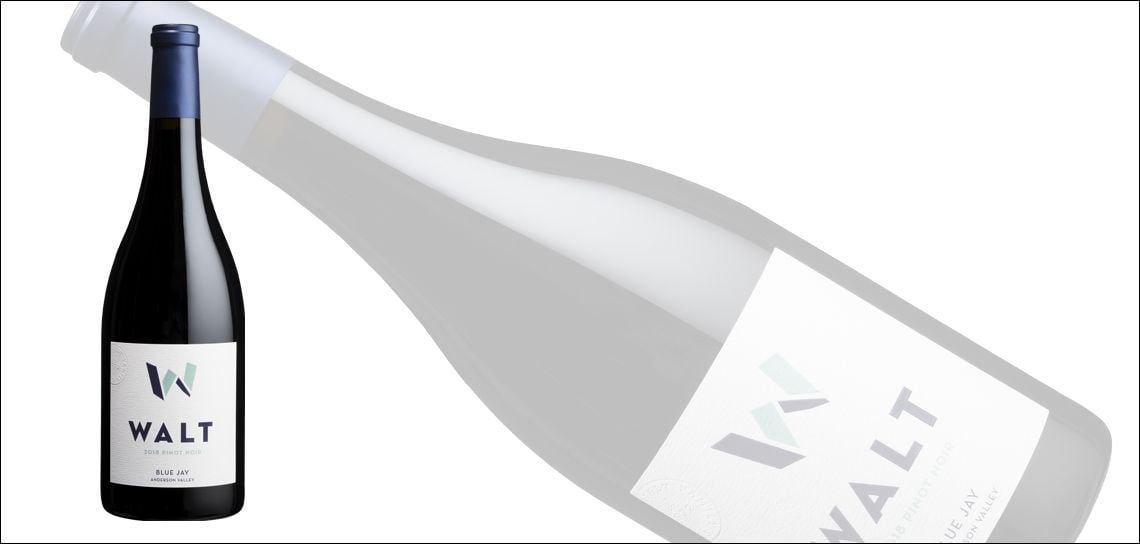 Sommelier: WALT Blue Jay Pinot Noir
---
WALT Blue Jay Pinot Noir punches volumes above its weight in price, sophistication and that delicious coastal California wine country X-factor. 
Mother Earth and vintner Kathryn Walt Hall have teamed up to play special roles for WALT Wines. One provides the perfect terroir. The other provides her family name and winemaking, her personal passion. This bold, terroir-driven Anderson Valley Pinot is bright as a button and complex as the relativity theory.
WALT's Blue Jay grapes are sourced from this Valley where cool foggy weather and bright sunshine combine to create a beautiful harmony that allows grapes to express their je ne sais quoi. With flavors of Bing cherries, wild strawberries and ripe raspberries, WALT is more balanced and less jammy than most other New World pinots. Wildly popular among super tasters, it's no wonder WALT is often sold out wherever you shop.
WALT Blue Jay Pinot Noir is available BTG at The Little Village Restaurant. Every weeknight at a particularly happy hour, you can enjoy Blue Jay half-price in the bar, where it pairs perfectly with the Lollipop Lamb Chops. Or search and locate this high-octane pinot to pair with your own fish, fowl or lamb.