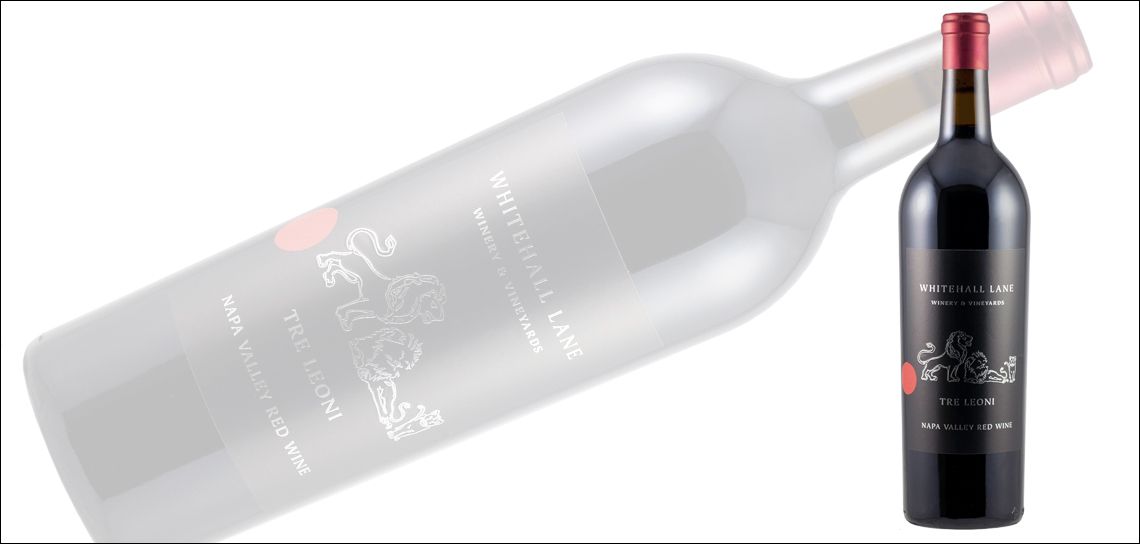 ---
Tre Leoni is a proprietary red blend of cabernet sauvignon, merlot, syrah and zinfandel that delivers bold flavors of dark berries with an elegant mouthfeel. Out of the bottle, this wine explodes with ripe berry and cherry on the nose followed by sweet oak and blueberry confit. Thundering from the glass like a lion, yet soft and smooth, Tre Leoni finishes with a gentle roar.
Produced by the legendary Whitehall Lane Winery in St. Helena, this wine has a killer quality-price ratio (QPR) that deserves a double take. It's always a struggle to find great-tasting wines in that certain reasonable price range, and finding Tre Leoni is no exception. The winery doesn't even pour it in its own tasting room.
But have no fear, Whitehall Lane's artful blend is served BTG at Bin 77 Bistro and Wine Bar, where it pairs perfectly with the Triple Seared Two Run Farm Beef Tenderloin. And this easy-drinking red is available for takeout for $23.77 BTB from Bin 77's Wine Shop. Don't feel guilty just because it's entirely too much wine for the money.