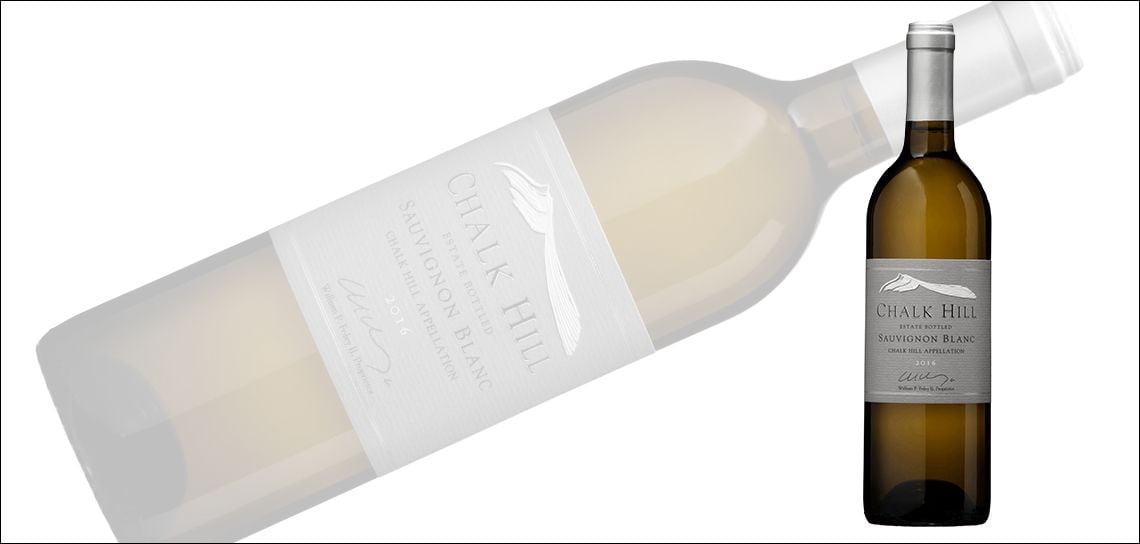 Sommelier: Chalk Hill Sauvignon Blanc
---
Chalk Hill Sauvignon Blanc hits the sweet spot on the applause meter between Bordeaux-style grassy green and California-style buttered toast. Soft and smooth enough to sip solo, this middle-weight white is frisky, fragrant and fresh enough to satisfy wine enthusiasts.
Golden yellow in the glass with orchard blossoms on the nose, this bright white tastes like ripe honeydew melon splashed with Meyer lemon and fresh lime. Be careful, though, because this sweetheart packs 18% alcohol—but without the usual heat. It's an atypical blend of mostly sauvignon blanc spiked with sauvignon gris and sauvignon musque. Much of the credit for Chalk Hill's success goes to viticulturist Mark Lingenfelder, who made quality his top priority matching perfect vines with the best of California's terrior.
Available BTB at J. Alexander's Restaurant, Chalk Hill Sauvignon Blanc pairs perfectly with their Asian Ahi Tuna Salad. Or pick up a bottle at Alexander's Highland Market for $20. Great with fruits, vegetables and fish, Chalk Hill complements a healthy diet. And just like a Deep South summer, this sauvignon blanc finishes long, strong and smooth.