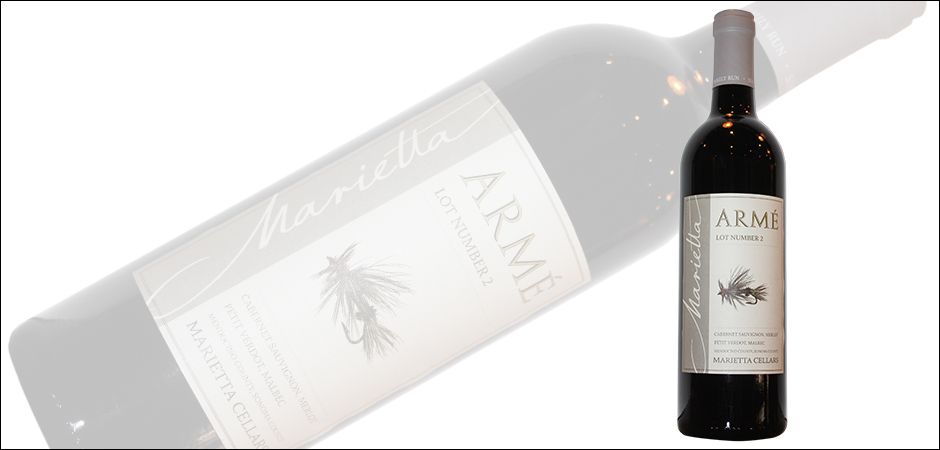 Marietta Cellars Armé Lot 2 is a cherry bomb of flavor. This red Bordeaux blend of cabernet sauvignon, merlot, petit verdot and malbec is armed with a core of fruit and complexity that will allow it to age for years to come. It's as smooth and sophisticated as Casanova on Valentine's Day.
Marietta Cellars, famous for large-production, highly rated red blends, is rooted in a beautiful love story. Founder Chris Bilbro named the winery after his great-aunt Marietta. She and her husband Armé, with no children of their own, took young Chris under their wings, teaching him the value of love, wisdom and hard work.
Armé Lot 2 is the perfect Valentine wine for a romantic dinner. Available BTG at Beausoleil Restaurant, Armé has a powerful edge to take on the Bone-In Ribeye and the finesse to pair with the Milk Chocolate Pot de Crème. Or pick up some Godiva Milk Chocolate Hazelnut Oysters at the mall and buy three bottles of Armé at Alexander's Market. One for the filet, one for the chocolate and one to save for later.