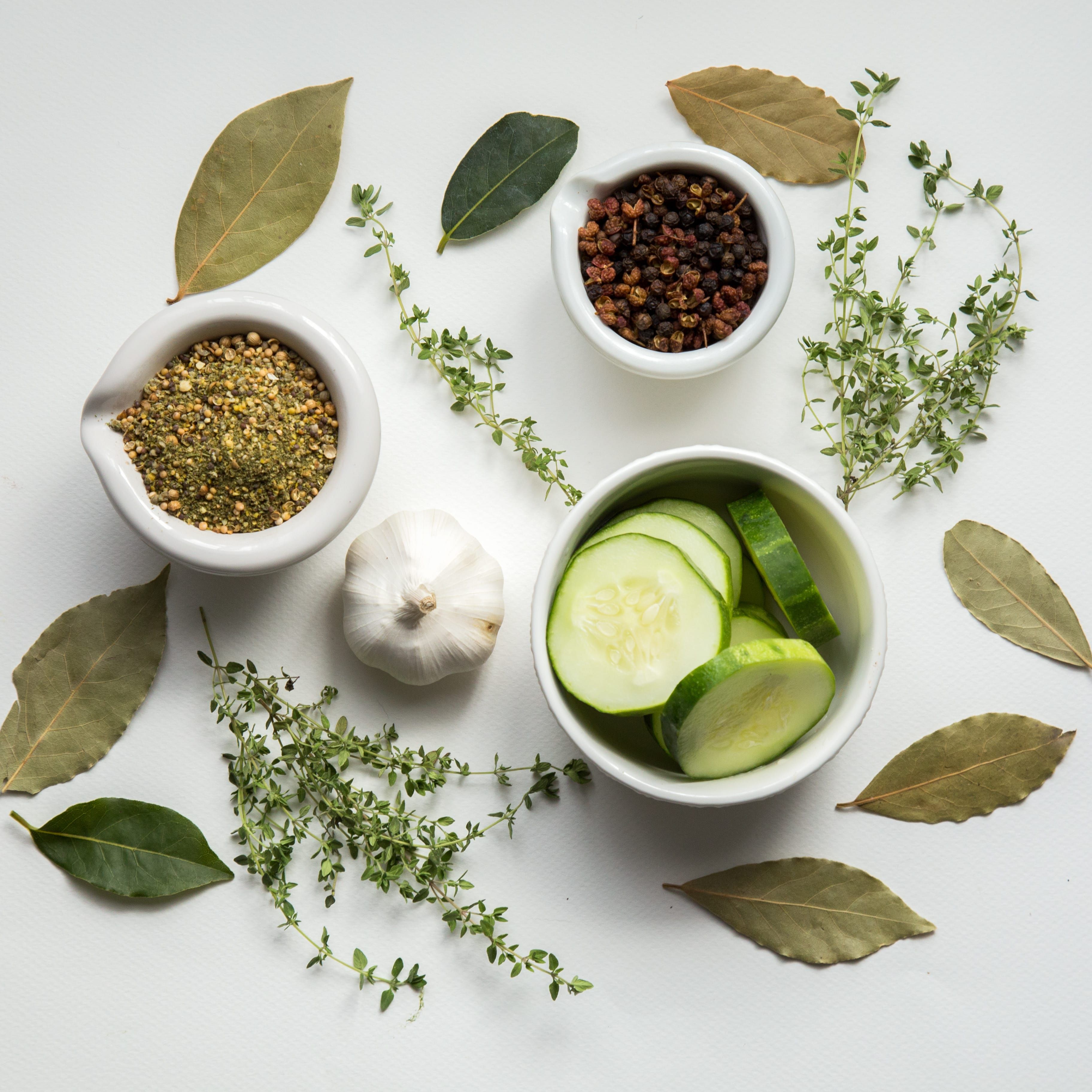 From the March issue: The fermented food trend comes alive in Baton Rouge
We're taught, since childhood, to be on guard against the smallest, most invisible organisms infesting our bodies, our food and our surroundings. And in terms of the external world, that's probably a good thing—no one would recommend that we cease washing our hands or slipping off muddy shoes at the door. But the inside world of our bodies tells a different story, one in which millions of friendly bacteria work together to help organs run swiftly and efficiently, and we don't want to get rid of those. In fact, we may need to think a little harder about adding some more. And that's where Cultured Guru comes in.
Microbiologist Kaitlynn Fenley and photographer Scott Chachere co-own and produce food for their own brand of fermented goodies here in Baton Rouge, fond of the health benefits that come from their beautifully packaged pickles and sauerkraut, which they use on a regular basis in dozens of recipes available on their blog. Masters of the fermentation process, in which natural, gut-friendly lactobacillus preserve ordinary vegetables with a health-happy kick, Fenley and Chachere also work—through their blog and popular Instagram—to educate the public about the advantages of eating fermented foods.
Educators like LSU food engineering professor Subramaniam Sathivel have also picked up on the trend, teaching classes on fermentation where students brew their own beer and make their own yogurt to prepare for the real world of food science. And doctors like Mint Health clinic founder Betsy Buchert also emphasize the importance of fermented foods for a healthy gut and overall body.
To learn more about the ancient technique finding popularity in the Capital City, check out our article from the March issue, available on newsstands now.