Cool off with mango ice pops
Enjoy an easy recipe for fruity mango ice pops
---
Looking for a sweet summer treat? We've got one that's healthy and tasty. This mango ice pop recipe, brought to us by food blogger Leigh Ann Chatagnier, comes at the perfect time as we hit the heart of summer.
[caption id="attachment_13888" align="alignleft" width="200"]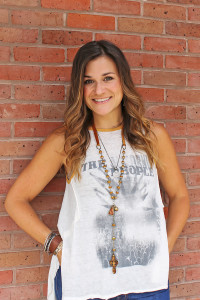 Leigh Ann Chatagnier[/caption]
"Why we don't all make our own ice pops, I have no idea," writes Chatagnier, author of the blog MyDiaryofUs.com, in inRegister's July issue. "They are the easiest summertime treat you could ever make, and the flavor options are endless. Have fruit that is getting too ripe? Make ice pops. Bought too many berries at the market? Make ice pops."
Chatagnier says most store-bought Popsicles are loaded with sugar, high-fructose corn syrup and "a whole bunch of other stuff I can't pronounce." "When you make your own pops at home, you control the ingredients—usually about two to four max—and you can feel really good about eating them and feeding them to your family," she writes. "It's as simple as blending your flavors of choice, pouring into your molds (which can be Dixie cups), and freezing."
Click here for Chatagnier's ice pop recipe.