Aimee's Pretty Palate: Make-Ahead Brunch
---
I've often said that brunch, not breakfast nor lunch, is my favorite meal. I am not what one would call a "morning person," so the timing of a mid-morning meal is much more my speed. It is also, in my opinion, more fun to entertain around. Inviting someone over for breakfast just doesn't have the cheerful and enticing feel that a brunch does, but perhaps that's because breakfast to me signals an earlier morning, of which I've already stated I'm no fan.
While I call my Hashbrown Casserole a breakfast recipe—after declaring my love for brunch—it goes without saying that it's appropriate for either, and there's also the added bonus of it being a complete meal in one dish. Eggs, hashbrowns, sausage and lots of cheese make it ideal for a breakfast-for-dinner night, too.
Wash things down with some Cranberry Limeade Fizzy Punch. This delicious recipe comes from a dear friend who passed away last summer. Luckily for me, she graciously shared the recipe for her delicious punch following a church ladies' luncheon several years ago. I love the simplicity of the recipe, and what makes it unique is that the fizz comes from sparkling water rather than carbonated soda. It's a keeper!
End things on a sweet note with some Café au Lait Snack Cake. I've been enjoying café au lait—the combination of coffee and hot milk—longer than I can remember. My first taste of this classic pair set off a lifelong love affair with all things cream and sugar. This delicious snack cake works well as a dessert, but the coffee addition makes it a perfectly acceptable and delectable brunch treat when topped with a cream cheese glaze. Yum!
---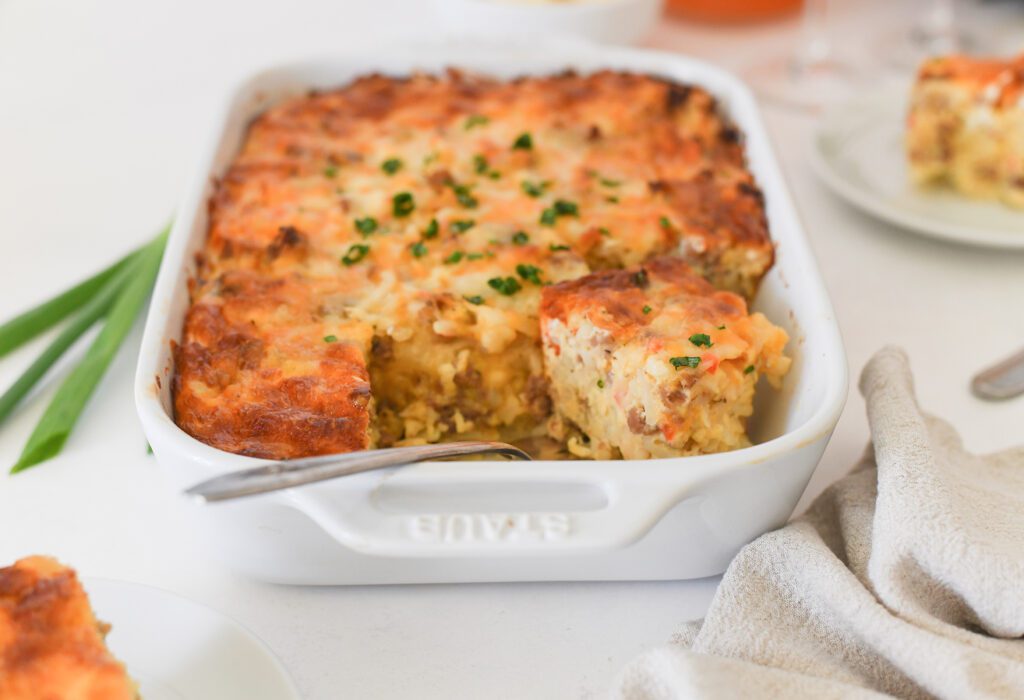 Hashbrown Breakfast Casserole
Ingredients:
20 oz. shredded hashbrowns, thawed
1 lb. breakfast sausage, cooked, crumbled and drained
¼ cup onion, finely diced
½ red bell pepper, diced
2 cups mozzarella/cheddar cheese blend, divided
8 eggs
1 (12-oz.) can evaporated milk
½ tsp. Cajun seasoning
½ tsp. salt
¼ tsp. black pepper
Instructions:
Preheat oven to 350 degrees (if not making ahead). Spray a 9 x 13-in. pan or a 3-qt. baking dish with nonstick cooking spray.
Brown breakfast sausage in a large skillet until no longer pink. Drain fat.
In a large bowl, gently combine hashbrowns, cooked sausage, onions, bell pepper and 1½ cups of cheese, then spread evenly in prepared pan.
Add eggs, evaporated milk, Cajun seasoning, salt and pepper to another large bowl. Whisk until well combined. Pour egg mixture over hashbrown mixture and sprinkle remaining cheese on top. Cover with foil and refrigerate overnight or bake immediately, uncovered, for 55 to 65 minutes or until cooked through and top begins to turn golden brown.
Makes 8 servings.
---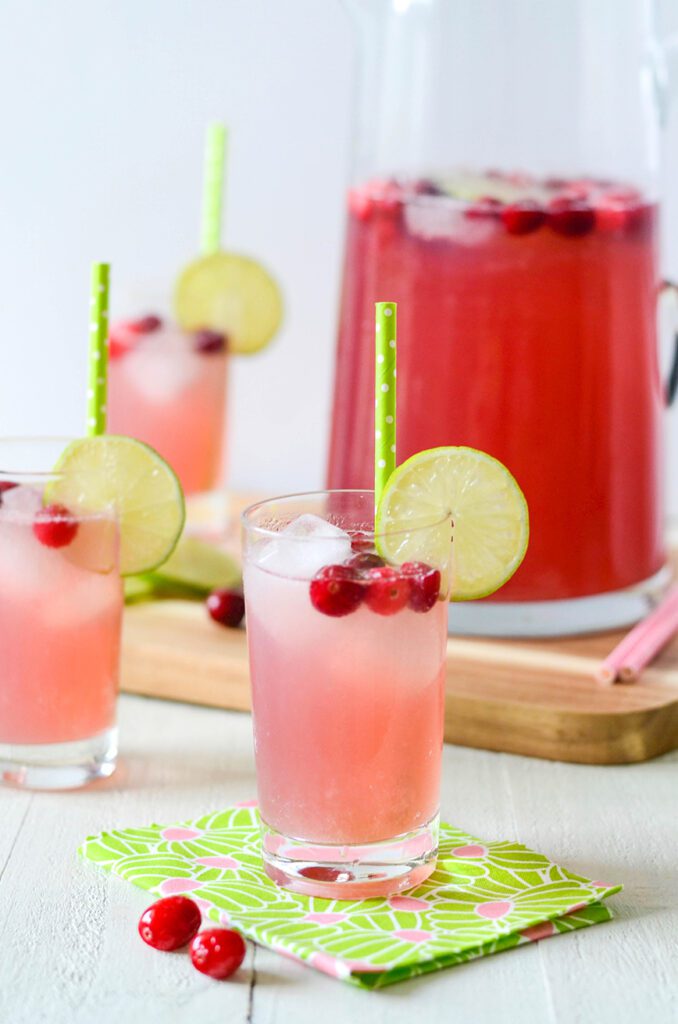 Bev's Cranberry Limeade Fizzy Punch
Ingredients:
1½ cups cranberry juice cocktail
1 (6-oz.) can frozen limeade concentrate, thawed
1 (20-oz.) bottle of sparkling water
Lime wedges (optional, garnish)
Frozen cranberries (optional, garnish)
Instructions:
Mix cranberry juice cocktail and limeade concentrate. Refrigerate for about 1 hour or until chilled. Just before serving, stir in sparkling water. Serve over ice. Garnish with lime wedges and cranberries.
Makes 8 servings. 
---
Café au Lait Snack Cake
A Cream Cheese Glaze rounds out the cream portion of this coffee-and-cream cake.
Cake Ingredients:
1 stick unsalted butter, at room temperature
¾ cup sugar
2 large eggs
1 tsp. vanilla extract
1½ cups all-purpose flour
1 tsp. baking powder
½ tsp. salt
1⁄3 cup half-and-half
3 Tbsp. brewed espresso or very strong black coffee
Cake Instructions:
Preheat oven to 350 degrees. Mist an 8-in. square baking pan with baking spray and line with parchment paper, with excess on two sides to create a sling.
In a large bowl, using an electric mixer on medium speed, cream butter and sugar together for 2 to 3 minutes, until light and fluffy. Add eggs, 1 at a time, beating just until each egg is incorporated. Beat in vanilla.
In a medium bowl, whisk together flour, baking powder and salt.
In a measuring cup, combine half-and-half and espresso.
Add flour mixture to butter-sugar mixture, a little at a time and alternating with cream-espresso mixture, mixing well after each addition, until just combined. Scrape batter into prepared pan. Bake for 30 to 40 minutes, until a toothpick inserted in center of cake comes out mostly clean. Transfer cake to a wire rack to cool for 10 minutes in pan. Prick holes with a skewer or fork into the top of the still-warm cake (still in pan) before glazing to allow some of the glaze to seep into the cake. Use a spoon to drizzle glaze or, for more coverage, pour directly on top of cake.
Remove from pan and set directly on wire rack to cool completely. Discard parchment paper and cut cake into 9 squares to serve. Allow glaze to set before serving.
Note: Small coffee beans set on top of each square are for aesthetics only and should be removed prior to consuming.
Makes 1 (8-inch) cake.
---
Cream Cheese Glaze Ingredients:
1 cup powdered sugar
4 oz. cream cheese, at room temperature
¼ cup whole milk
1 tsp. vanilla extract
Instructions:
In a large bowl, using an electric mixer on medium speed, beat powdered sugar and cream cheese together until fully combined. On low speed, beat in milk and vanilla until milk is worked into glaze.
---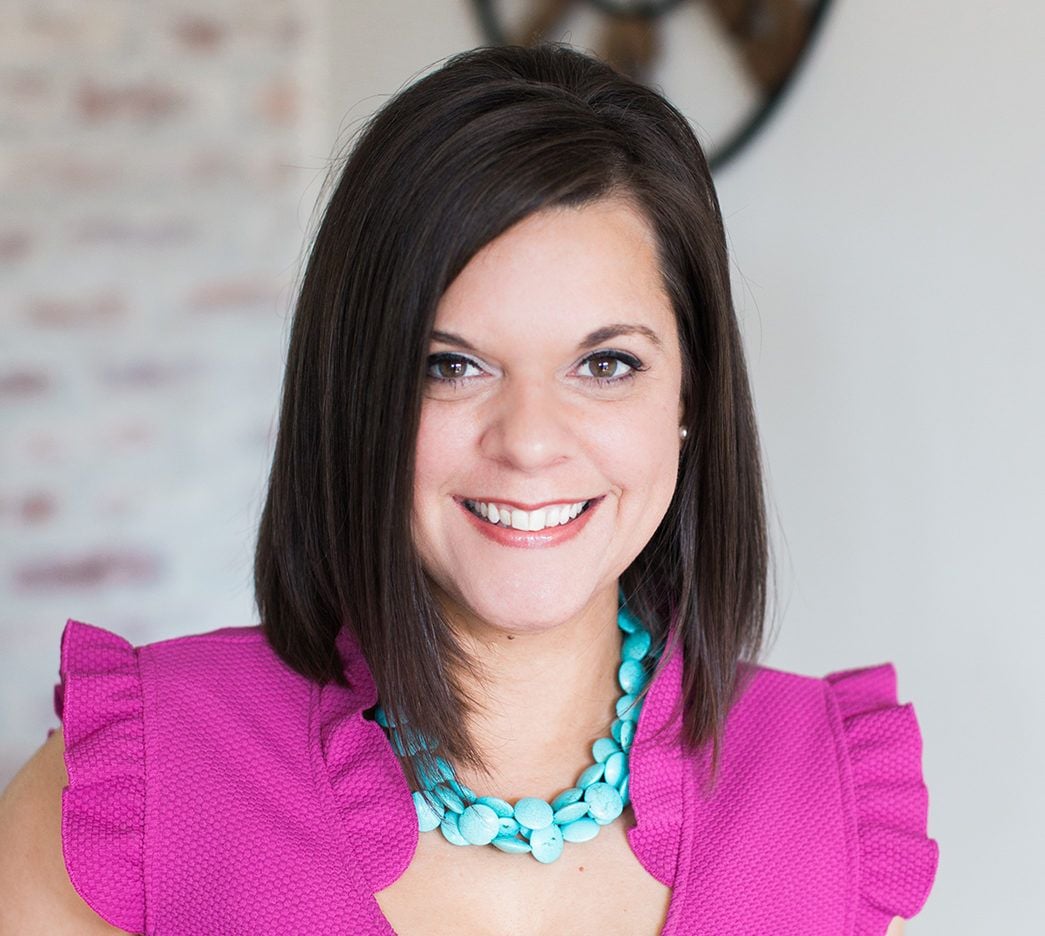 Aimee Broussard is a Southern food blogger and award-winning cookbook author. Seen on QVC, Rachael Ray and more, she is a self-proclaimed accidental entrepreneur with a penchant for porches and sweet hospitality. Find her online at aimeebroussard.com.