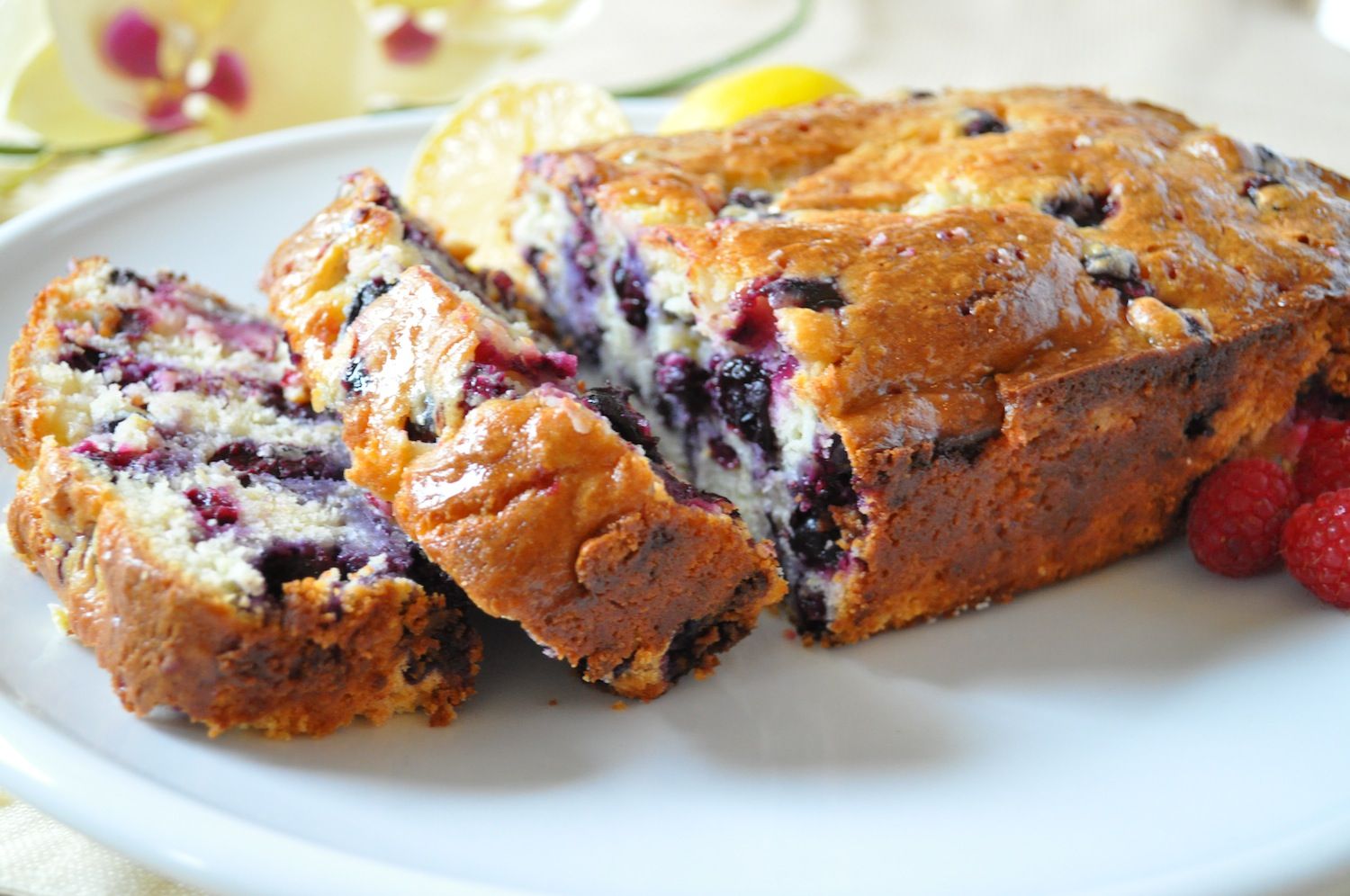 By Holly Clegg
It seems everyone I know who has a lemon tree has an overabundance of lemons, except me. My lemon tree just won't produce! Thankfully, I have friends who graciously supply me with this fresh fruit. Lemons are known for their tart and sour flavor and, as an ingredient, perfectly complement both sweet and savory dishes. I don't think we ever eat fish without the option of squeezing lemon over it. Just as spices add flavor to dishes, lemons also work as a flavor enhancer instead of using salt. Also, fresh lemons squeezed with a little olive oil and salt and pepper make a light salad vinaigrette (you can also add a little Dijon mustard).
Cheesecake, a classic favorite, turns into a luscious lemon creamy dessert when lemon juice, lemon rind and lemon curd are added for Lemon Cheesecake Squares. Lemon curd is readily available in any grocery next to the jams and jellies. To aid in spreading the lemon curd over the cheesecake, run the jar under hot water before opening. The warm cheesecake melts the lemon curd, giving it a spreading consistency.
Lemon and blueberries are a natural pairing that makes great-tasting bread and Bundt cakes. My Quick Lemon Blueberry Bread uses lemon extract as a flavor booster in the bread and uses lemon juice in the glaze. And don't discount the lemon rind in your recipe! A dash of rind goes a long way and really adds that lemon burst of flavor.
Indeed, a touch of lemon adds the perfect accent to any recipe. Simply brush lemon juice on your poultry and fish before cooking for healthy flavor in a flash. A spring favorite, Asparagus with Lemon Vinaigrette graces the table as an easy and elegant side dish. Versatile and nutritious, lemons are the perfect trim and terrific ingredient to make your taste buds sing.
---
Quick Lemon Blueberry Bread
This bread is one of my favorites; in fact, close your eyes and you'll think you are eating cake.
1 8-oz. package reduced-fat cream cheese
1 1⁄3 cups sugar, divided
2 eggs
1 Tbsp. lemon extract
1 1⁄2 cups reduced-fat or regular biscuit baking mix
1 Tbsp. grated lemon rind
1 1⁄2 cups blueberries
1⁄3 cup lemon juice
Preheat oven to 350 degrees. Coat 9x5x3-inch nonstick loaf pan with cooking spray. In large mixing bowl, mix together cream cheese and 1 cup sugar until light and fluffy. Beat in eggs and lemon extract. Stir in baking mix and lemon rind just until blended. Carefully stir in blueberries. Transfer batter to prepared pan. Bake 50-60 minutes or until toothpick inserted comes out clean. Immediately poke holes at 1-inch intervals on top of bread with toothpick. In microwave-safe dish, combine remaining 1/3 cup sugar and lemon juice, heating until sugar is dissolved. Pour evenly over top of bread. Cool and slice. Makes 16 servings.
Nutritional information per serving:
Calories 164 | Calories from fat 24% | Fat 4g | Saturated fat 2g | Cholesterol 37mg | Sodium 200mg | Carbohydrate 28g Dietary fiber 1g | Sugars 20g | Protein 3g | Dietary exchanges: 2 other carbohydrate, 1 fat
Holly's hint: If using frozen blueberries, do not thaw in advance.

Lemon Cheesecake Squares
Light lemon cheesecake and tart lemon curd combine in the lemon lover's ultimate dessert!
1 cup graham cracker crumbs
1 Tbsp. sugar plus 3/4 cup sugar
2 Tbsp. butter, melted
2 8-oz. packages reduced-fat cream cheese
1 egg
2 egg whites
1⁄4 cup lemon juice
1 Tbsp. grated lemon rind
1 cup lemon curd (available in jars)
Preheat oven to 350 degrees. Coat 9x9x2-inch baking dish with cooking spray. In small bowl, combine graham cracker crumbs, 1 tablespoon sugar and butter. Press into bottom of prepared pan. In mixing bowl, beat cream cheese and sugar until creamy. Add egg, egg whites, lemon juice and lemon rind, mixing well. Pour into prepared crust; bake 40 minutes, until center is set. Remove from oven and carefully spread lemon curd on top. Cool completely, then refrigerate. Cut into squares. Makes 25 squares.
Nutritional information per serving:
Calories 113 | Calories from fat 44% | Fat 6g | Saturated fat 3g | Cholesterol 24mg | Sodium 126mg Carbohydrate 13g | Dietary fiber 0g | Sugars 10g | Protein 3g | Diabetic exchanges: 1 carbohydrate, 1 fat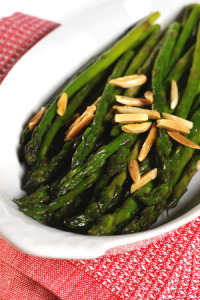 Asparagus with Lemon Vinaigrette
The Lemon Vinaigrette turns asparagus into an amazing side. Also try splashing pesto-seasoned rice vinegar over asparagus for a snappy taste.

1 1⁄2 lbs. asparagus spears, trimmed
Salt and pepper to taste
1⁄4 cup slivered almonds, toasted (optional)
Lemon Vinaigrette
Cook asparagus in nonstick skillet prepared with cooking spray, or heat in microwave, until crisp tender. Season to taste. Transfer to serving platter and add almond slivers (if using). Drizzle with Lemon Vinaigrette. Makes 6 servings.
Lemon Vinaigrette
1⁄4 cup lemon juice
1 Tbsp. olive oil
2 Tbsp. finely chopped parsley
1 tsp. minced garlic
Combine all ingredients and mix well.
Nutritional information per serving:
Calories 49 | Calories from fat 40% | Fat 2g | Saturated fat 0g Cholesterol 0mg | Sodium 128mg Carbohydrate 6g | Dietary fiber 3g Sugars 3g | Protein 3g | Diabetic exchanges: 1 vegetable, 1/2 fat
| | |
| --- | --- |
| | Holly Clegg is the author of the best-selling trim&TERRIFIC cookbooks, Eating Well Through Cancer and Too Hot in the Kitchen: Secrets to Sizzle at Any Age. For more information, visit hollyclegg.com or thehealthycookingblog.com. |