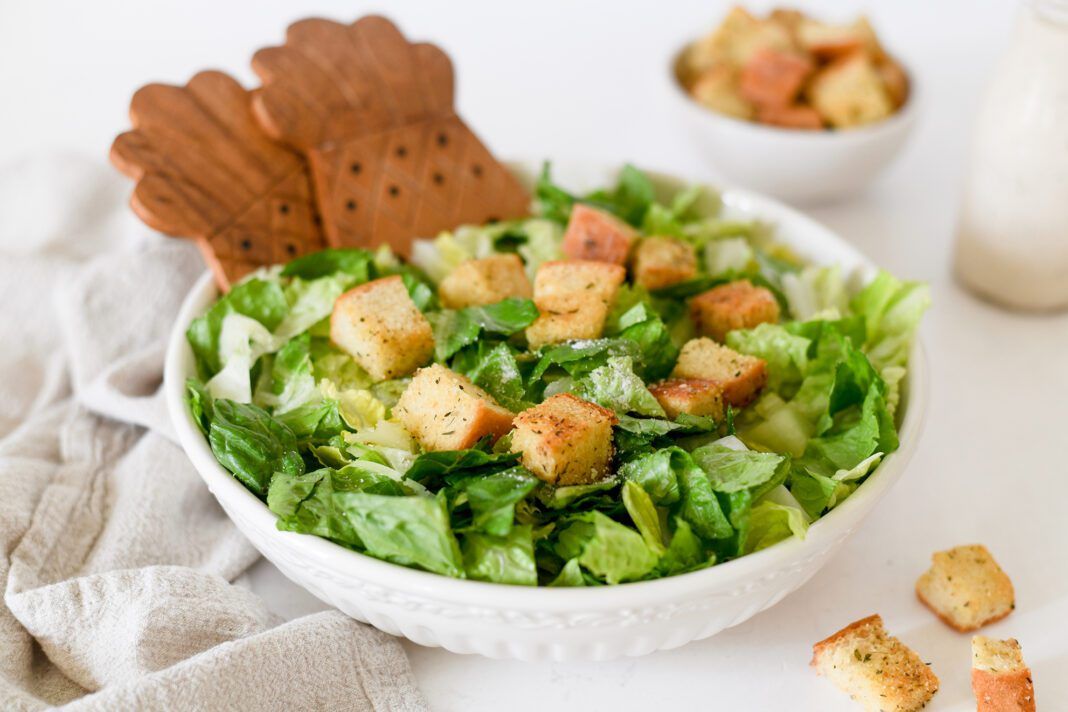 Spruce up your salad with these Homemade Croutons
This recipe for Homemade Croutons from inRegister food columnist Aimee Broussard combines classic spices with oil and French bread to create a crispy, restaurant-quality addition to your salad. Just mix in your toppings and add your favorite dressing. You can even add them to a soup or mac and cheese.
Homemade Croutons
Ingredients:
¼ cup olive oil (plain or flavored with basil or garlic)
2 Tbsp. Parmesan cheese
1 tsp. dried parsley
½ tsp. roasted garlic powder
¼ tsp. salt
¼ tsp. black pepper
3 to 4 heaping cups cubed white bread (small French bread loaf, or baguette)
Instructions:
Preheat oven to 375 degrees.
In a large bowl, combine olive oil, Parmesan cheese and spices. Add bread cubes to olive oil mix, tossing to coat.
Spread bread cubes in an even layer on a sheet pan, making sure cubes are not crowded. Bake for 10 to 15 minutes or until golden brown and crisp. Midway through baking, toss cubes to ensure even toasting. Monitor closely to avoid over-browning.
Allow croutons to cool, then serve immediately.
Notes: Fresh bread may take longer to crisp, whereas stale bread will brown faster and bake time may need to be adjusted.
Makes about 4 cups.