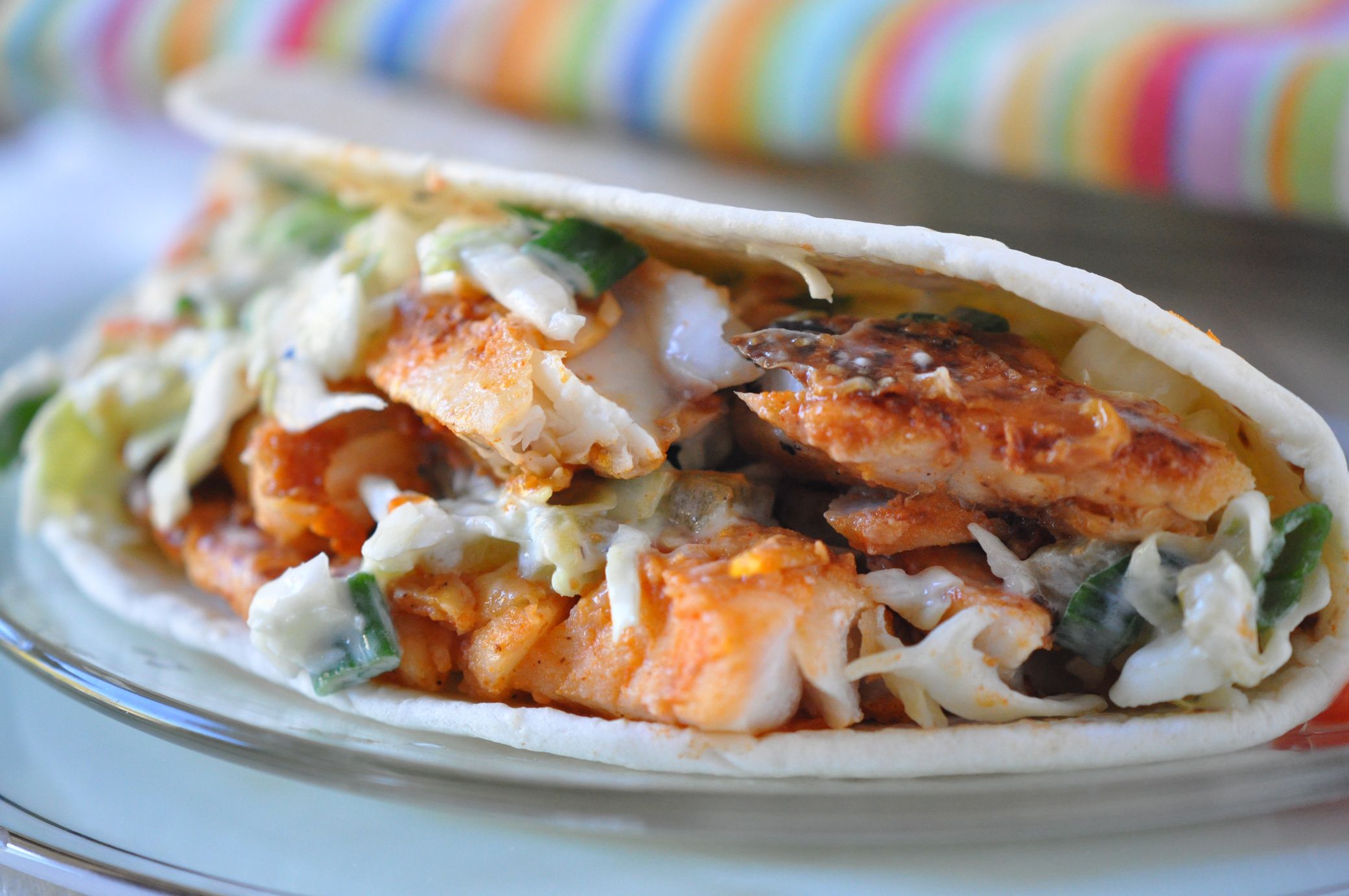 Who doesn't love tacos! Kids and adults alike get in the fiesta mood when tacos are on the menu. I am always looking for innovative taco recipes, and these full-flavored dishes are the perfect warm-weather evening meal.
When you want to get fired up with the grill, try my Steak Tacos with Cucumber-Avocado Salsa. Creamy avocadoes, cool cumbers, tomatoes and spicy peppers tossed in lime juice perfectly balance the fiery steak. Whether you're cooking in the great outdoors or using a grill pan inside, you will enjoy grilling this lean sirloin. A terrific tip to heat tortillas in the microwave is to cover them with a damp paper towel for 30 seconds or until heated.
There is nothing like fresh fish. I personally don't even think the recipe matters—nothing tastes better than a fresh catch. Easily prepare my diabetic-friendly Fabulous Fish Tacos as a fun, light dinner. Fast and flavorful, this dish combines taco seasoning with a cool, creamy coleslaw. Make it easy on yourself and pick up a bag of shredded cabbage or coleslaw from the grocery store for this recipe. Remember, our fresh Louisiana seafood is local and low in calories.
An entrée salad is another simple yet satisfying way to lighten up your meal, adding nutrition without sacrificing taste, and my Chicken Taco Rice Salad is the way to go. Effortlessly toss together these savory Southwestern ingredients for a meal hearty enough for even the hungriest of eaters. The black beans add fiber and authentic flavor. And I love this salsa vinaigrette—whatever you don't use on your salad, save to use another time.
Steak Tacos with Cucumber-Avocado Salsa
This juicy spice-rubbed steak has deep flavors that contrast with the cool taste of the salsa.
Steak Tacos:
1 Tbsp. chili powder

1

⁄4 tsp. ground cinnamon
Pinch cayenne
Salt to taste


1

⁄2 tsp. minced garlic
1

1

⁄4 lbs. top sirloin steak (1 in. thick), trimmed of excess fat
4 to 6 small flour tortillas
In a small bowl, mix together chili powder, cinnamon, cayenne, salt and garlic. Rub mixture on both sides of steak. Grill or pan-fry steak in nonstick skillet for 5 to 6 minutes on each side or until done according to preference. Cut into thin slices.
Heat tortillas in microwave between damp paper towels for 30 seconds. Stuff tortillas with steak, and pile on Cucumber-Avocado Salsa (recipe follows). Makes 4-6 servings.
Nutritional information per serving (salsa not included):
Calories 220 | Calories from fat 24% | Fat 6g
 

Saturated fat 2g | Cholesterol 38mg | Sodium 194mg | Carbohydrates 17g | Dietary fiber 1g | Sugars (g) 0g | Protein (g) 23g | Dietary exchanges: 1 starch, 3 lean meat

Cucumber-Avocado Salsa:
2 cups finely chopped, peeled seeded cucumber

1

⁄2 cup diced avocado


1

⁄2 cup cherry tomatoes, cut into fourths


1

⁄3 cup chopped red onion
3 Tbsp. chopped jalapenos (found in jar)
2 Tbsp. seasoned rice vinegar
Salt and pepper to taste
In a bowl, combine all ingredients. Makes 2 cups.
Nutritional information per serving (salsa):
Calories 37 | Calories from fat 48% | Fat 2g
 

Saturated fat 0g | Cholesterol 0mg | Sodium 104mg | Carbohydrates 5g | Dietary fiber 2g Sugars 2g | Protein 1g | Dietary exchanges:
1 vegetable,

1

⁄2 fat
---
Chicken Taco Rice Salad
This favorite tossed-together salad has simple ingredients and big Southwestern flavor.
1 (5-oz.) pkg. yellow rice
6 cups mixed salad greens
2 cups skinless rotisserie chicken, shredded
1 (15-oz.) can black beans, rinsed, drained
1 cup grape or cherry tomato halves

1

⁄2 cup chopped red onion


1

⁄2 cup shredded reduced-fat sharp cheddar cheese
Salsa Vinaigrette (recipe follows)
Prepare rice according to package directions. Cool; set aside. Combine rice and all ingredients and toss with Salsa Vinaigrette. Makes 6 (2-cup) servings.
Salsa Vinaigrette:
1 cup salsa
2 tsp. chili powder

1

⁄2 tsp. ground cumin
1 Tbsp. lime juice
2 Tbsp. olive oil
Whisk together. Makes 1
1

⁄2 cups.
Nutritional information per serving:
Calories 327 Calories from fat 29% | Fat 11g | Saturated fat 3g Cholesterol 57mg | Sodium 923mg | Carbohydrates 36g | Dietary fiber 6g | Sugars 4g | Protein 23 g
Dietary exchanges: 2 starch, 1 vegetable, 2
1

⁄2 lean meat
---
Fabulous Fish Tacos
Seasoned fish topped with coleslaw and tomatoes and served in a corn tortilla is the best of Southwestern and seafood.
1
1

⁄2 lbs. fish fillets

1 (1.25-oz.) package low-sodium taco seasoning mix
2 Tbsp. lime juice
2 cups coleslaw (shredded cabbage)


1

⁄3 cup nonfat sour cream
1 Tbsp. light mayonnaise
1 bunch green onion, chopped
3 Tbsp. chopped green chilies
Salt and pepper to taste
8 (6-in.) corn tortillas
1 cup chopped tomatoes
In a bowl or plastic bag, coat fish with taco seasoning and lime juice. In a large nonstick skillet coated with nonstick cooking spray, sauté fish over medium heat for 5 to 7 minutes or until flaky and done. In a separate bowl, combine coleslaw, sour cream, mayonnaise, green onion and green chilies, and season with salt and pepper to taste. Set aside.
Warm tortillas according to package directions or heat in microwave for 30 seconds. Fill each tortilla with fish, coleslaw mixture and tomatoes. Repeat with remaining tortillas. Makes 8 servings.
Nutritional information per serving:
Calories 144 | Calories from fat 9% | Fat 2g | Saturated fat 0g | Cholesterol 35mg | Sodium 344mg | Carbohydrates 15g | Dietary fiber 3g | Sugars 3g | Protein 15g | Dietary exchanges: 1 starch, 2 lean meat