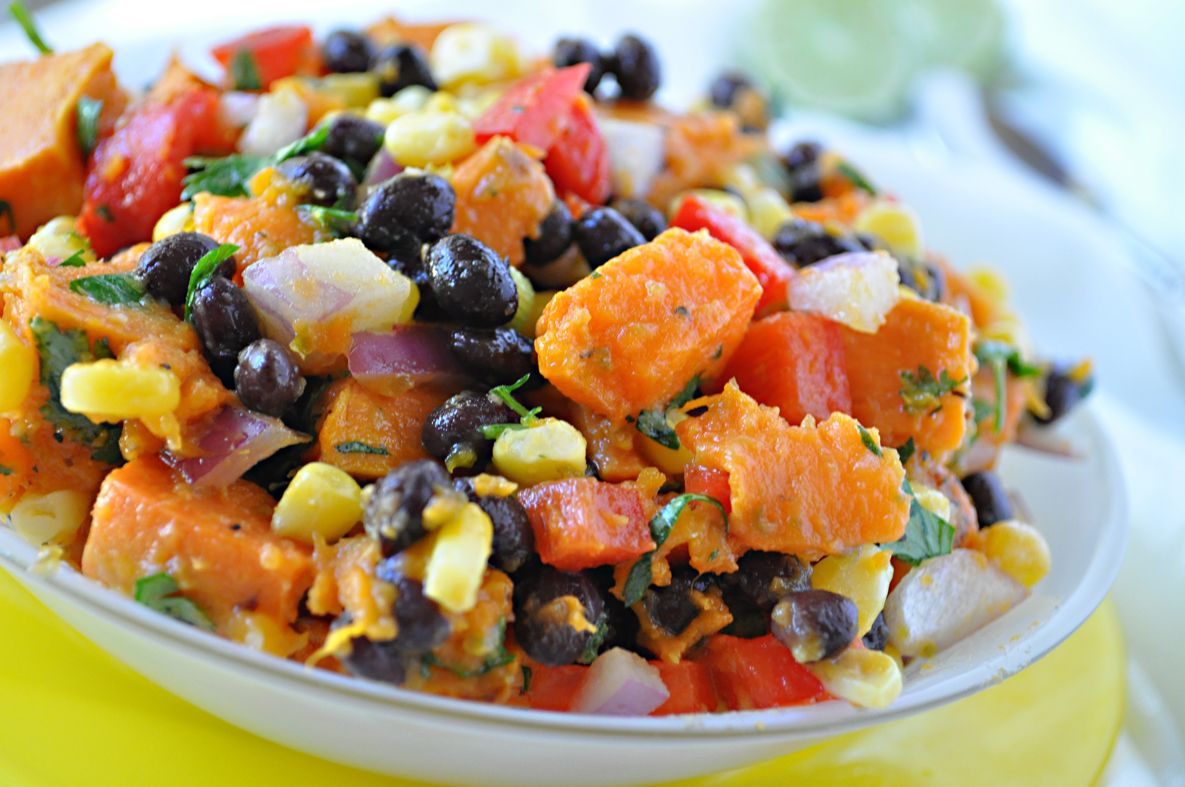 Holly's Scoop: Summer Sides
The summer brings so many reasons to gather, especially when it's around the barbecue pit. Kids and adults alike enjoy a good old-fashioned barbecue—it's the perfect way to relax with the family and enjoy a beautiful summer day. Most folks know their favorite meat to throw on the grill, but what sides do you pair with it? These trim and terrific recipes are the perfect complement to any barbecue main dish, and they're full of the freshest ingredients of the season.
I have made my Southwestern Sweet Potato Salad more than any other summer recipe, and with all the cooking I do, that's really saying something! Bursting with sweet and spicy flavors, this dish is so good. You won't find any mayo in this diabetic-friendly, gluten-free recipe, which combines roasted Louisiana yams with Southwestern seasonings for a colorful explosion of tastes. Roasting brings out an intense flavor, and the rich orange color lets you know sweet potatoes are rich in vitamin A and powerful anti-inflammatory antioxidants. Line the pan with foil for easy cleanup.
Beans, beans, they're good for your heart… The old children's song was telling the truth. (And who remembers the next line?!) They are full of nutritious fiber. Take your classic canned beans up a notch with my Baked Beans recipe. Quick and easy additions like turkey bacon, onion and even beer make this an awesome summer side dish. To save time on the day of your gathering, assemble this dish in advance, and simply bake when you are ready to serve. The benefits of consuming the recommended amount of fiber are numerous, including heart health, reducing cholesterol and even decreasing the risk of some cancers.
And finally, one of my summer go-to dessert recipes has to be my S'mores Cookies. Graham cracker crumbs, mini marshmallows and chocolate combine for a bite of your favorite campfire flavors in a melt-in-your-mouth cookie. Keep these pantry-friendly ingredients on hand, as you will get asked for these sweet treats again and again.
Southwestern Sweet Potato Salad
The sweetness of Louisiana yams makes a perfect pairing with smoked meats.
6 cups peeled sweet potato (Louisiana yam) chunks (about 2 1⁄2 pounds)
Salt and pepper to taste
3 Tbsp. olive oil, divided
1⁄2 cup chopped red bell pepper
1⁄2 cup chopped red onion
2⁄3 cup frozen corn, thawed
2⁄3 cup black beans, drained and rinsed
1⁄4 cup chopped cilantro
3 Tbsp. lime juice
1 tsp. minced garlic
1 Tbsp. jarred jalapeño slices
Preheat oven to 425 degrees. Line a baking pan with foil, and coat with nonstick cooking spray. On prepared pan, toss together sweet potatoes, salt and pepper, and 1 Tbsp. olive oil. Roast for about 30 minutes or until potatoes are crisp. Cool.
In a large bowl, combine cooked sweet potatoes, red bell pepper, red onion, corn, black beans and cilantro.
In blender, purée lime juice, garlic, jalapeño and remaining 2 Tbsp. oil. Toss with mixture. Makes 12 (1⁄2-cup) servings.
Nutritional information per serving:
Calories 113 | Calories from fat 28% | Fat 4g | Saturated fat 0g  Cholesterol 0mg | Sodium 99mg | Carbohydrates 19g | Dietary fiber 3g | Sugars 4g | Protein 2g | Dietary exchanges: 1 1⁄2 starch, 1⁄2 fat
---
Baked Beans
A flavorful twist on a traditional dish.
4 slices center-cut or turkey
bacon, chopped
1 onion, chopped
1 1⁄2 tsp. minced garlic
1 cup light beer
1 (15 1⁄2-oz.) can tomato sauce
1⁄4 cup light brown sugar
2 Tbsp. balsamic vinegar
2 Tbsp. molasses (optional)
1 Tbsp. Dijon mustard
3 (15 1⁄2-oz.) cans cannellini or great northern beans, rinsed and drained
Preheat oven to 350 degrees. Coat a 2-quart baking dish with nonstick cooking spray. In a large nonstick pot, cook bacon until crispy. Add onion and garlic; cook until tender, about 5 to 7 minutes. Add remaining ingredients except beans. Bring to a boil, reduce heat, and cook for 5 minutes. Add beans, stirring to mix well. Transfer to a baking dish and bake, covered, for 35 to 40 minutes. Makes 16 (1⁄2 cup) servings.
Nutritional information per serving:
Calories 100 | Calories from fat 8% | Fat 1g  Saturated fat 0g | Cholesterol 2mg | Sodium 372mg | Carbohydrates 18g | Dietary fiber 3g Sugars 5g | Protein 4g | Dietary exchanges:
1 starch
---
S'mores Cookies
This camping favorite transforms into a melt-in-your-mouth cookie.
1⁄2 cup butter, softened
1 cup light brown sugar
1⁄4 cup sugar
2 eggs
1 tsp. vanilla extract
1 1⁄2 cups all-purpose flour
1 cup graham cracker crumbs
1 tsp. baking soda
1⁄2 tsp. cinnamon
1 1⁄2 cups mini marshmallows
4 oz. chocolate candy bars, broken into small pieces
Preheat oven to 350 degrees. Coat a baking sheet with nonstick cooking spray. In a mixing bowl, beat butter and both sugars until light and fluffy. Add eggs and vanilla, mixing until combined.
In another bowl, combine flour, graham cracker crumbs, baking soda and cinnamon. Gradually add flour mixture, mixing until well combined. Fold in marshmallows and chocolate pieces. Drop by teaspoonful on prepared pan. Bake for 8 to 10 minutes or until golden brown. Cool for 10 minutes before removing from pan. Makes 60 cookies.
Nutritional information per serving:
Calories 65 | Calories from fat 33% | Fat 2g | Saturated fat 1g | Cholesterol 11mg | Sodium 46mg | Carbohydrates 10g | Dietary fiber 0g | Sugars 7g | Protein 1g | Dietary exchanges: 1⁄2 other carbohydrate, 1⁄2 fat
---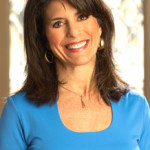 Holly Clegg has sold over 1 million cookbooks in her trim&TERRIFIC and Eating Well series. Sign up for her Monthly Menu newsletter at hollyclegg.com, check out her blog at thehealthycookingblog.com, or watch Holly on YouTube at
youtube.com/user/hollycleggonline.