From Louisiana with love: A guide to giving local foodie gifts this holiday season
---
Gifts from the kitchen say "I love you," and you don't even have to guess about sizes. It's a beautiful coincidence that the gift-giving season happens alongside the harvest of some of Louisiana's greatest bounty. Citrus and pecans are emerging in sync with holiday cheer. They are giftable as-is, but with a few special touches—like packaging them in pretty reusable jars, baskets or bowls—they can be transformed into deliciously memorable treats.
Since I like cooking way more than shopping, I made a couple of local stops and was off and running in my kitchen. First, the Red Stick Farmers Market, where I got pounds of pecans and sacks of satsumas. Share some "in the shell" pecans in a basket along with a nutcracker, or roast a pound of shelled pecans with butter and Louisiana spice. These spiced-up nuts make a lovely present packed in a jar with a side of local salad greens and a bottle of satsuma vinaigrette. They also work overtime as a secret ingredient in my jazzed-up version of my mom's famous caramel corn and as a topping for a hot cheese dip. One size fits many!
A gift of Louisiana citrus is like sharing sunshine. Fill a pretty fruit bowl with satsumas and you have  a collection of edible ornaments. Add a cork-topped glass carafe and the happy recipient can peel and eat or juice and enjoy. When the fruit is gone, the bowl and bottle can be used year round.
For a super easy yet fun and thoughtful taste of Louisiana, create a red beans and rice gift bag. I packed a colorful assortment of Camellia brand beans, rice from Prairie Ronde and some seasoning in a festive tote bag, and the friends went wild. They can keep shaking that seasoning long after the beans and rice have been enjoyed. Add a pair of bowls from a local potter and the gift goes to the next level.
For my presents in jars, I found a great selection of Weck canning jars and carafes for juice and salad dressing at Magpie Cafe on Perkins. I filled some 1-liter cylinder jars with homemade pancake mix and bundled with Dr. Bill's Cane and Maple Syrup made in New Orleans. The syrup is a blend of Louisiana cane and New England maple syrups and fortified with vitamin D, a sweet you can feel great about sharing. Call this one "Breakfast is (Almost) Ready." If you're hand delivering, add some local bacon or sausage and breakfast is served!
For the baker on your list who has been really nice all year, a handcrafted baker's board is a must. If you can't make that trip home to Mom, treat her to this hot-off-the-press baking station that will make a lifetime of kitchen memories. Made in Baton Rouge and designed by a seasoned baker, the baker's board is engraved to order.
With lots of possibilities, a little bit of shopping and tons of kitchen fun, there's something for almost everyone on your list. Who doesn't LOVE a taste of this delicious state?
---
PASSION PROJECTS
What do an astrophysicist, a pediatric orthopedic surgeon and a second-career accountant/lawyer have in common? They all complement their primary careers with cool side projects: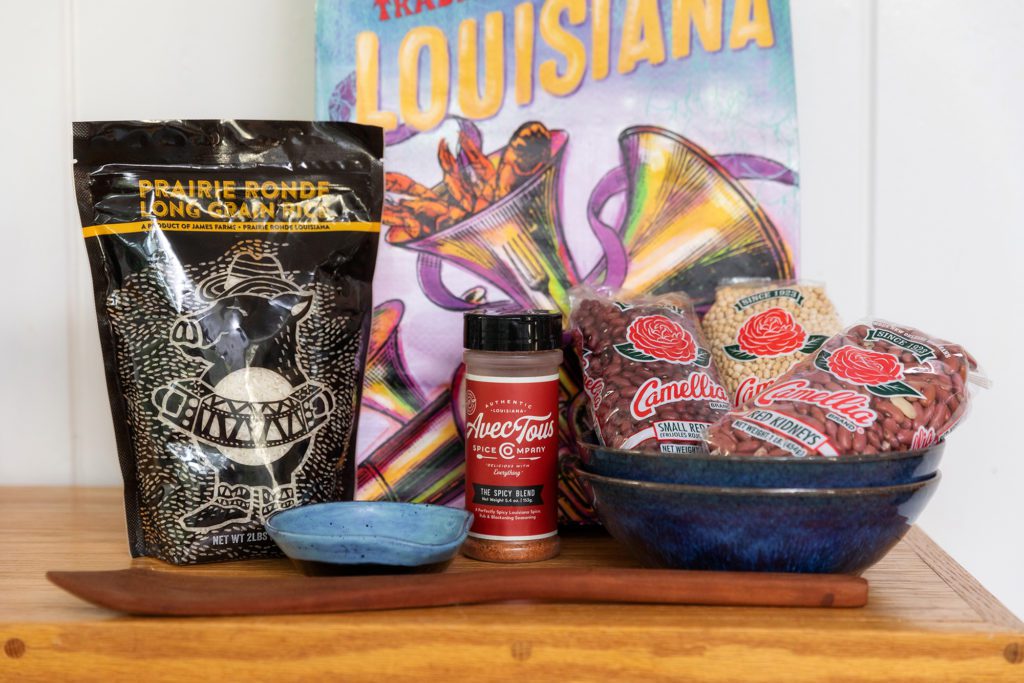 • LSU astronomy professor Dr. Tabetha Boyajian is a talented potter in her "free time." Her mugs, bowls, spoon rests and more are in her Etsy shop, KeplersKiln.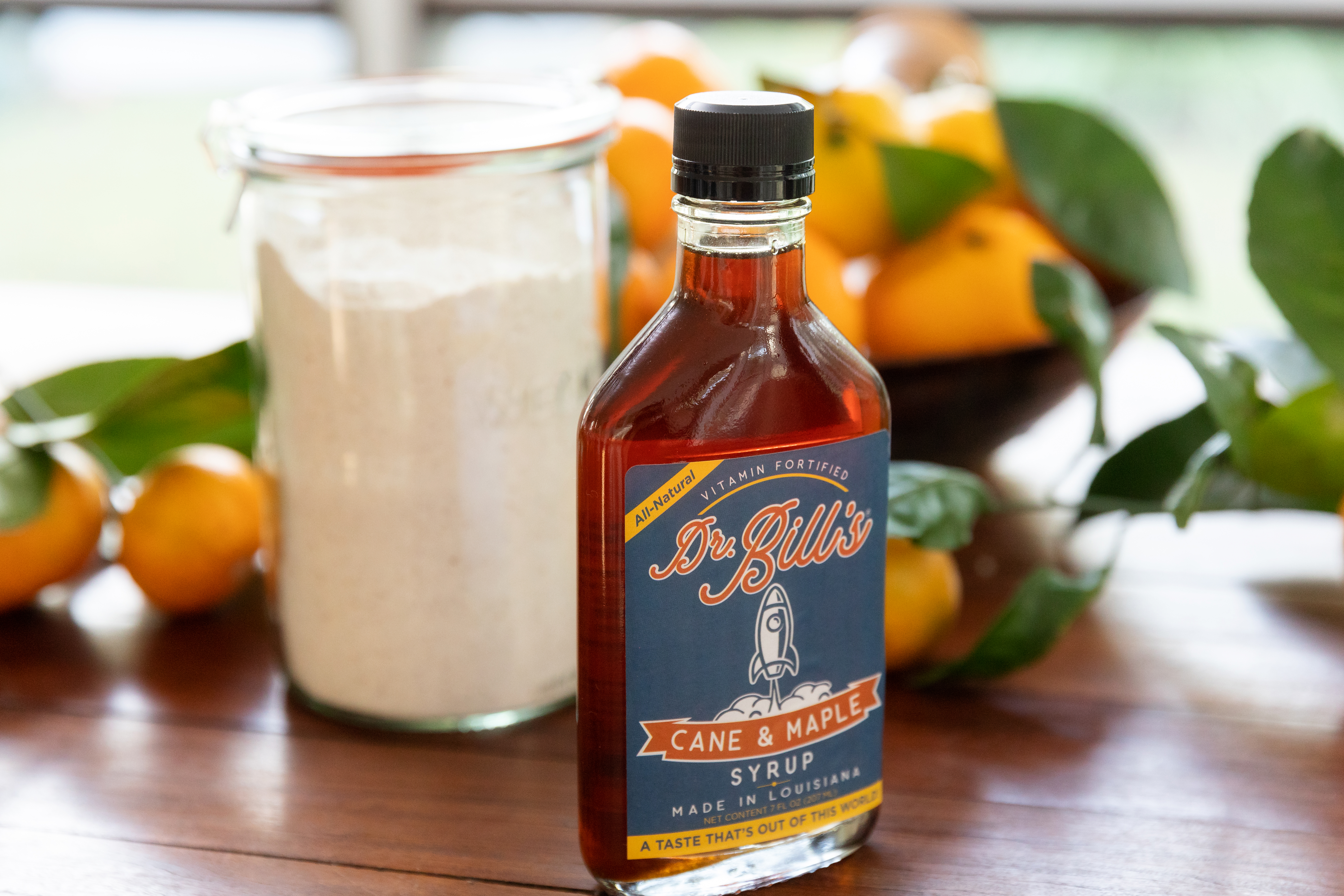 • New Orleans pediatric orthopedic surgeon Dr. Bill Accousti decided to make breakfast better and invented a syrup blend that combines his new home (Louisiana) with his roots (New England) and fortified it with vitamin D. Dr. Bill's Cane and Maple Syrup is available at Bet-R and Rouses in Baton Rouge and online at drbillssyrup.com.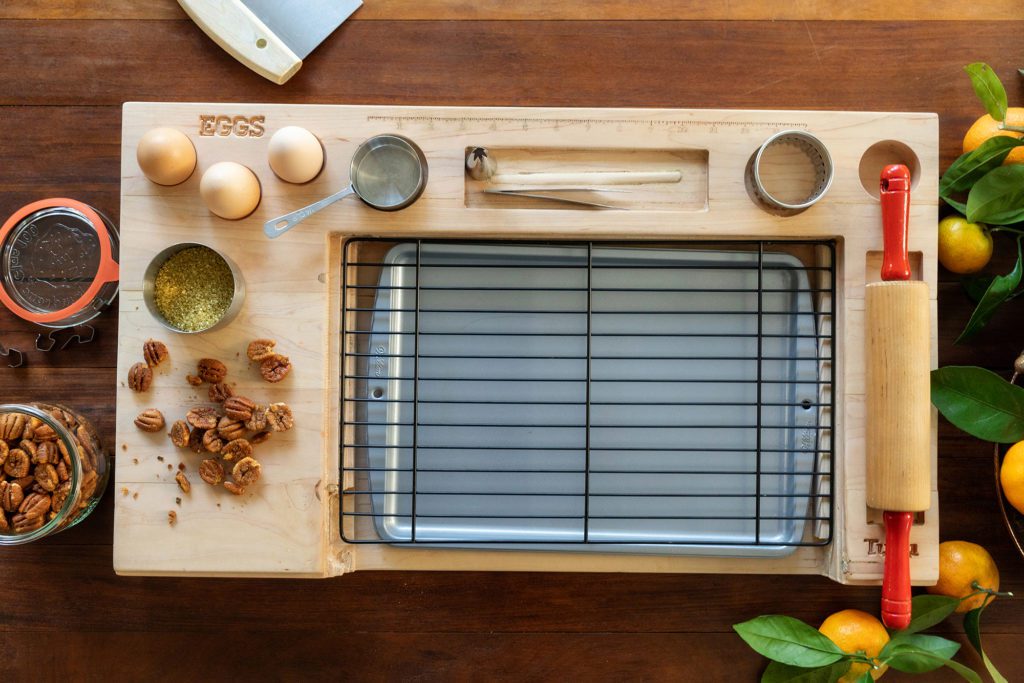 • Baton Rouge transplant Janet Deal "quit her day job" as a CFO and fired up The Cookie Table Shop. She teamed up with a local expert woodworker to make baker's boards that are a work of functional art and engraved to order. Find them at thecookietableshop.com.
---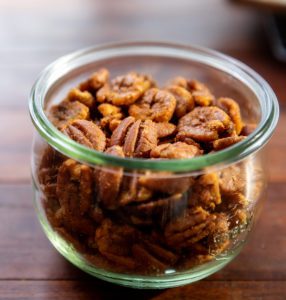 SPICY PECANS
Kick off your baking day with these pecans, which can be gifted on their own or added to some more recipes. I packed half of this batch in a ½-liter Weck tulip jar and had enough to add to the caramel corn and top the cheese dip.
Ingredients
1 lb. pecan halves
3 Tbsp. butter, melted
2 1/2 tsp. Louisiana spice blend (I used Avec Tous Spicy Blend)
Preheat oven to 350 degrees. Place pecans in a large bowl and drizzle with melted butter, tossing to coat. Sprinkle spice blend over and toss again. Transfer to a parchment-lined baking sheet and bake until nicely toasted, 12 to 15 minutes. Let cool on baking sheet on a cooling rack before packaging.
Makes about 5 cups.
---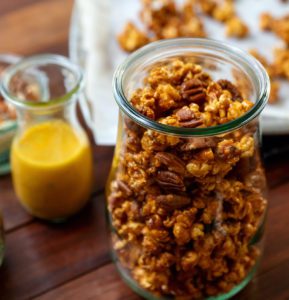 CANE SYRUP AND SPICED PECAN CARAMEL CORN
Here, I jazz up my mom's forever recipe using the Cane and Maple Syrup instead of corn syrup and adding spicy pecans. I packed about half of this recipe in a 1½-liter Weck tulip jar and also made individual bags for quick gifts. Add a "secret toy surprise" for fun (be sure to enclose it in a tiny zip-top bag)
Ingredients
3/4 cup popcorn kernels
1 stick (4 oz.) butter
1/2 cup cane syrup (or Dr. Bill's Cane and Maple Syrup)
2 cups brown sugar
1/2 tsp. baking soda
1/2 tsp. salt
1 tsp. vanilla extract
2 cups Spicy Pecans (from recipe on opposite page)
Pop popcorn and transfer to a large bowl, removing any unpopped kernels. (I pop in a cast iron chicken fryer using about 2 Tbsp. canola oil.)
Preheat oven to 250 degrees. Combine butter, cane syrup and brown sugar in a large saucepan and bring to a boil over medium-high heat. Stir almost constantly with a heatproof spatula or wooden spoon for 4 minutes. Remove from heat and add baking soda, salt and vanilla (mixture will bubble vigorously). Pour mixture over popcorn and stir well to coat. Transfer to a large rimmed baking sheet lined with parchment paper, and bake for 30 minutes. Carefully stir in pecans and continue baking another 30 minutes. Cool completely on baking sheet on a cooling rack before packaging.
Makes 12 to 14 cups.
SATSUMA VINAIGRETTE
Pair with some spicy pecans and a bag of local greens and your recipient is ready to toss a beautiful salad! I packed this dressing in the ¼-liter Weck juice carafe.
Ingredients
Zest of 1 satsuma
Juice of 2 satsumas to make 1/2 cup
1 Tbsp. white wine vinegar
1 tsp. cane syrup
1 tsp. Louisiana seasoning blend OR ½ tsp. each salt and pepper
1/2 cup extra-virgin olive oil
2 green onions, finely chopped
Combine satsuma zest and juice with vinegar, cane syrup and seasoning in a medium bowl or 2-cup glass measuring cup. Gradually whisk in olive oil, then stir in green onions. Transfer to a jar for gifting and keep refrigerated for up to 1 week.
Makes about 1¼ cups.
---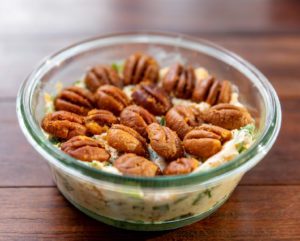 HOT CHEESE DIP WITH SPICY PECANS
Make a multi-batch of this as a fun gift for neighbors, or keep some stashed in your fridge for drop-in visitors. Pop it in the oven and it's ready in 15 minutes. Serve with apple slices and hearty crackers. I packed a single batch of this in the 300-ml Weck bowl.
Ingredients
3 oz. cream cheese, softened to cool room temperature
3/4 cup grated white cheddar cheese (about 3 oz.)
1/2 tsp. Louisiana seasoning blend
1 green onion, chopped
2 Tbsp. Spicy Pecans for garnish
Combine cream cheese, cheddar cheese, seasoning blend and green onion in a medium bowl. Mash with a rubber spatula to combine, and transfer to a small ovenproof baking dish. Top with pecans and cover and chill for gifting, or, if serving immediately, bake at 350 degrees, uncovered, until hot and slightly bubbly, about 15 minutes. Serve warm.
Makes about 6 snack servings.
---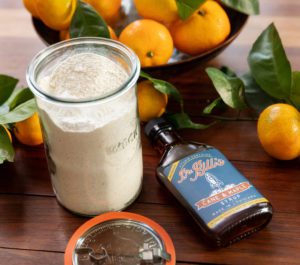 HOMEMADE PANCAKE MIX
The pancakes of my childhood are one of my most requested recipes. Mix up the dry ingredients and gift with the recipe: Per heaping cup of mix, add 1 cup buttermilk, 1 egg and 1 Tbsp. oil. Whisk together in a large bowl and cook on a greased griddle. Add a bottle of syrup and make this gift extra special. I made a quadruple batch of the dry ingredients and packed the mix in the 1-liter Weck cylinder jar.
Ingredients
1/2 cup unbleached all-purpose flour
1/2 cup whole wheat flour
1 Tbsp. granulated sugar
1 tsp. baking soda
1/2 tsp. salt
1 cup buttermilk*
1 egg
1 tablespoon oil, plus extra for the griddle
Combine first 5 ingredients in a large bowl. Add remaining ingredients to dry ingredients and whisk to blend. Cook on a greased griddle over medium heat, spooning a scant ¼ cup full of batter for each pancake. Turn when bubbles pop and underside is golden brown. Cook until pancakes are cooked through, another minute or so on the second side. Serve with a little soft butter and syrup.
Makes about 12 (4-in.) pancakes.
*No buttermilk, no problem! Here's an easy substitute: Pour 1 Tbsp. white vinegar or lemon juice into a liquid measuring cup. Add milk to the 1 cup line. Let sit a few minutes while you assemble remaining ingredients.