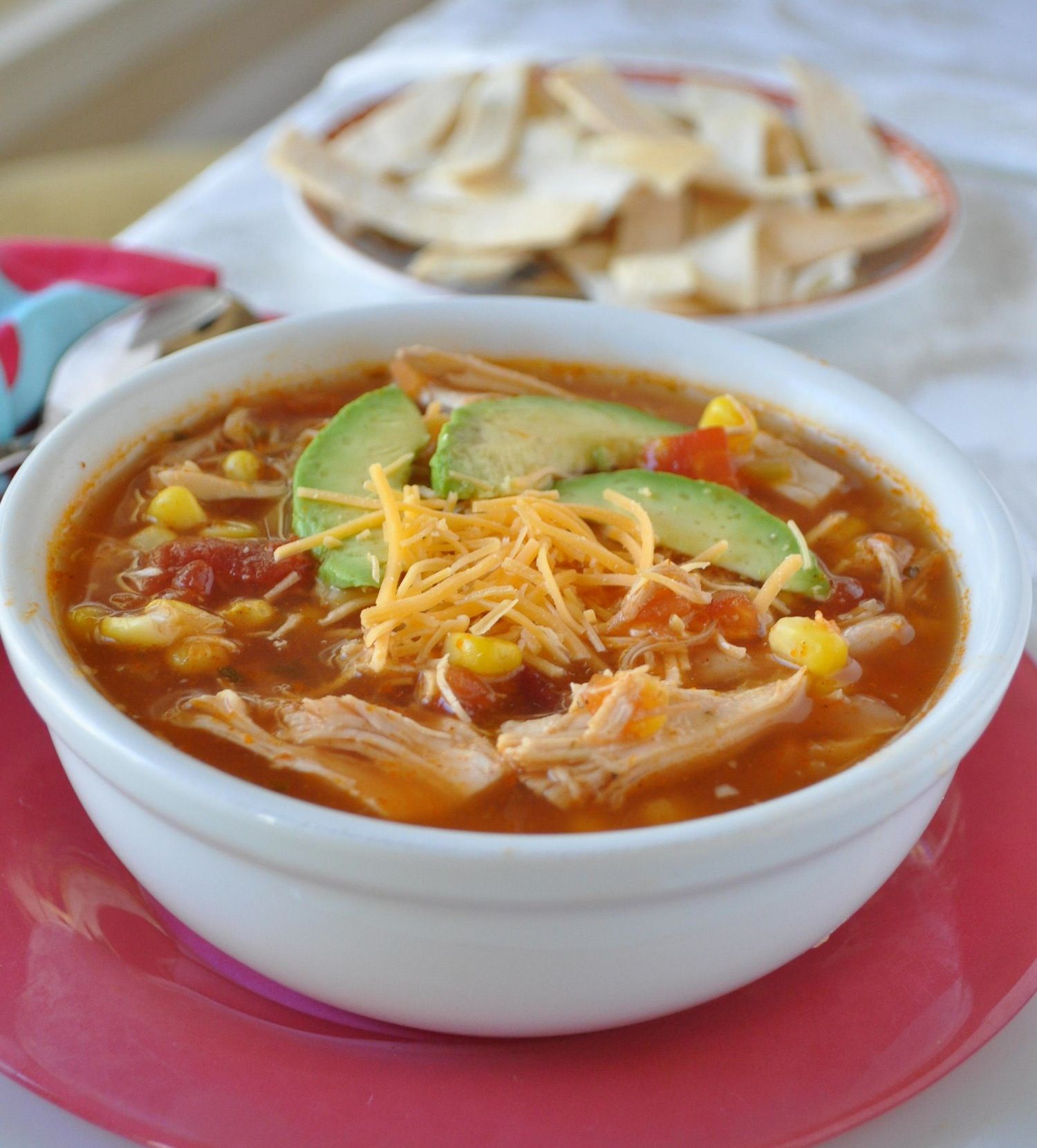 Fight cancer in the kitchen
By Holly Clegg
As I began working on my cookbook Eating Well Through Cancer, the process unexpectedly became very personal. My father was diagnosed with larynx cancer and had to undergo treatment. Eating is a necessity, and I wanted my recipes to make treatment a little easier with the comfort of food. The book, a collaboration between me and oncologist Gerald Miletello, was designed to help cancer patients better tolerate treatment and maintain a healthy lifestyle after treatment. Miletello said he'd felt the need for this cookbook for 15 years so that he could answer his patients' most frequently asked question: "What should I eat?"
With October being Breast Cancer Awareness Month, I wanted to highlight a few recipes from the book, which, while designed for those undergoing cancer treatment, also features easy recipes for foods everyone will enjoy eating. "Day of Chemo," "High Protein," "Neutropenia," and "Caregiver" are among the chapters that offer recipes for specific needs.
The long days of chemotherapy treatments can be exhausting, so plan ahead to eliminate extra work in the kitchen. Berry French Toast can be made in advance and is satisfying enough for the whole family. Use a combination of your favorite berries, fresh or frozen. Not only is this version of French toast delicious, but it also provides vitamin C and potassium.
When your goal is to eat protein- dense foods, Chicken Tortilla Soup hits the spot. This cool-weather favorite is savory and satisfying as well as rich in nutrients and vitamins. Vary the toppings, such as cheese, sour cream and avocados, if adding calories is desired.
My father now enjoys recipes from the cookbook's post-treatment section, designed to foster a long- term healthier lifestyle. Yam Chocolate Spice Bars are a standout, made with antioxidant-rich sweet potatoes that help reduce inflammation. These bars are my go-to sweet treat in the fall.
My "no sacrifice of taste" philosophy is reflected in all of these dishes.
---
Chicken Tortilla Soup
A tasty one-pot version of Southwestern chicken soup.
1 onion, chopped
1 tsp. minced garlic
4 cups low-sodium, fat-free chicken broth
1 (28-oz.) can diced tomatoes
1 1⁄2 lbs. boneless skinless chicken breasts, cut into 2-inch chunks
1 tsp. chili powder
1 tsp. ground cumin
2 Tbsp. lime juice
1 (16-oz.) bag frozen corn
6 (8-inch) flour tortillas (use corn tortillas for gluten-free option)
1 cup shredded reduced- fat cheddar cheese
1⁄2 cup chopped green onions
1 small avocado, peeled and diced, optional
In large pot coated with nonstick cooking spray, sauté onion and garlic until tender, about 5 minutes. Add broth, tomatoes, chicken, chili powder, cumin and lime juice; bring mixture to boil. Lower heat and continue cooking until chicken is done, 17-20 minutes. Add corn and continue cooking 5 more minutes.
To make tortilla strips, while soup is cooking, preheat oven to 350 degrees. Cut tortillas into 1⁄2-inch-wide strips. Coat baking sheet with nonstick cooking spray and lay strips over sheet. Bake 15-20 minutes or until lightly browned. Strips may be stored in plastic zipper bags.
Serve soup with tortilla strips, cheese, green onions and avocado, if desired. Makes 8 (1-cup) servings.
Nutritional information per serving: Calories 345 | Calories from fat 18% | Fat 7g | Saturated fat 3g | Cholesterol 57mg | Sodium 397 mg | Carbohydrate 40g | Dietary fiber 5g | Protein 31g
Dietary exchanges: 1 1/2 lean meat, 2 starch, 2 vegetable

Yam Chocolate Spice Bars
Line your pan with foil to easily remove bars and give away, or keep bars in the freezer for a quick treat anytime.
1 (18.25-oz.) box spice cake mix
1⁄2 cup butter, melted
1 egg
1 (8-oz.) package reduced-fat cream cheese
1 (15-oz.) can sweet potatoes, drained and mashed
1 (16-oz.) box confectioners' sugar
2 egg whites
1 tsp. vanilla extract
2⁄3 cup semisweet chocolate chips
Preheat oven to 350 degrees. Coat 9x13x2-inch baking pan with
nonstick cooking spray. In a bowl, beat together cake mix, butter and egg until well mixed. Spread batter into prepared pan. In separate bowl, beat together cream cheese, sweet potatoes, confectioners' sugar, egg whites and vanilla. Stir in chocolate chips. Pour mixture over batter in pan. Bake 40-50 minutes or until top is golden brown. Cool to room temperature and cut into squares. Makes 48 squares.
Nutritional information per serving: Calories 134 | Calories from fat 31% | Fat 5g | Saturated fat 3g | Cholesterol 12mg | Sodium 116mg | Carbohydrates 22g | Dietary fiber 0g | Total sugars 16g | Protein 2g | Dietary exchanges: 1 1⁄2 other carbohydrate, 1 fat

Berry French Toast
Use whatever fresh berries you can find, or pull them out of the freezer. Try using whole-grain bread.
5 cups mixed berries
1⁄4 cup plus 1 Tbsp. sugar, divided
1 tsp. ground cinnamon
1 large egg
4 large egg whites, beaten
1 cup skim milk
1 tsp. vanilla extract
1 (16-oz.) loaf French bread, cut into 1-inch slices
Preheat oven to 350 degrees. In oblong 2-quart casserole dish, put berries, 1/4 cup sugar and cinnamon. In large bowl, combine egg, egg whites, milk and vanilla. Add bread and soak 5 minutes, turning halfway through. Arrange bread in one layer over berries. Sprinkle with remaining sugar. Bake 25-30 minutes or until bread is golden. Serve with additional berries and berry juice. Makes 8 servings.
Nutritional information per serving: Calories 253 | Calories from fat 10% | Fat 3g | Saturated fat 1g | Cholesterol 27mg | Sodium 396mg | Carbohydrate 48g | Dietary fiber 4g | Sugars 13g | Protein 9g
Dietary exchanges: 1/2 very lean meat, 2 starch, 1 fruit
| | |
| --- | --- |
| | Holly Clegg is the author of the best-selling trim&TERRIFIC cookbooks, Eating Well Through Cancer and Too Hot in the Kitchen: Secrets to Sizzle at Any Age. For more information, visit hollyclegg.com or thehealthycookingblog.com. |