Experience: Dinner's at the Door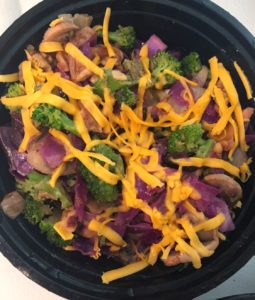 Managed Meals
Work, school and all the extracurriculars can leave little time for cooking a proper dinner. But a growing number of local small businesses promise to deliver satisfying suppers—and lunches and breakfasts—right to your home. Managed Meals launched in March with a focus on serving up caterer-cooked "Southern comfort" foods. The service has since expanded to offer calorie-controlled plans and a host of other menus prepared by Chef Erick Coughlin to meet specific dietary needs. Custom plans are available for virtually any dietary restriction.
---
Clean Dish
Eating healthy doesn't have to be so hard, say the folks behind three-year-old Clean Dish. The foodie firm's paleo-friendly selections are free of refined sugar and gluten and are doled out precisely based on prescribed calorie counts. But these meals don't skimp on flavor—customer favorites include pulled pork loaded sweet potatoes and jalapeño popper smothered chicken breasts. Whole 30 followers will also want to try the protein-packed chicken and vegetable bone broth, said to increase energy and boost the immune system.
facebook.com/cleandishdelivered
---
Fresh Kitchen
Wholesome recipes packed with ingredients that are locally sourced, minimally processed and seasonal are what Fresh Kitchen is all about. Every element right down to the sauces is made from scratch. The menu features Southern favorites plus dozens of round-the-world dishes including teriyaki salmon, Spanish picadillo and chicken curry (pictured above). All are available for delivery via the Waitr app, and since the meals have a five-day shelf life, customers can stock up for a busy week. Family-size portions are coming later this fall.
---
Leave Dinner to June
A taste of Tessa Dempre's chicken potpies or stuffed peppers evokes a feeling of being back at Mom's kitchen table, and it's no wonder: Dempre herself is a busy mother of four who started Leave Dinner to June after struggling to find time to feed her own kids a hearty dinner at home. Family-size servings of main dishes, sides and sweets are prepared fresh and delivered weekly; many are freezer-friendly for clients who want to stock up. The well-rounded meals are also touted as being ideal gifts for anyone who needs a little comfort.
---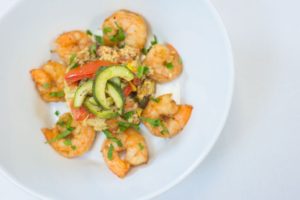 Clean Creations
"Healthy gourmet" is the catchphrase for Clean Creations, a New Orleans-based fitness pro's meal service that also delivers to Baton Rouge. Plans are available for building muscle, shedding pounds or simply eating clean, or customers can customize the menu with a la carte options. The lineup of dishes is always changing; recent offerings included shrimp and vegetable couscous, "Clean Cordon Bleu" and cauliflower-topped shepherd's pie. For optimal freshness, meals are delivered twice each week.