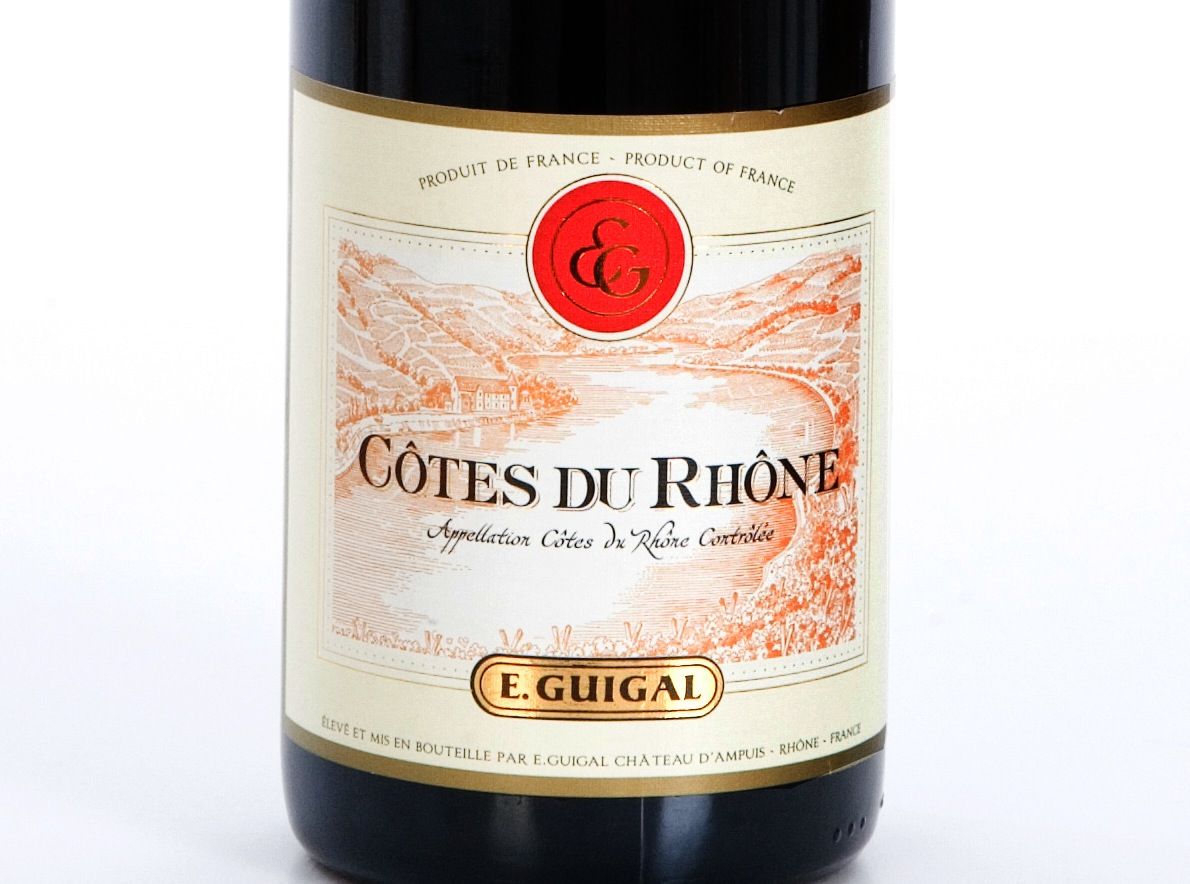 Sommelier: E. Guigal Côtes du Rhône
Photo by Kleinpeter Photography
It's time to take the fall. Fall in love … with wines from France's Rhône Valley. An oenophile's love interest may be his true north, but his wine interest lies the in Rhône region—just south of Burgundy, way south of Paris—the gateway to Provence. It's the source for great winemakers and home base for wine lovers. And from southern Rhône comes this month's focus: E. Guigal Côtes du Rhône 2007. Guigal blends the hedonistic power of Syrah and the rich charm of Grenache with a dose of balance from Mourvedre to craft a cuvee that is sweet earth spicy and cocoa cherry delicious.
Your valentine will love this rogue rouge, deemed by the Wine Advocate the vintner's "finest Côtes du Rhône to date." These rustic reds are among the best wine values on the planet, but tomorrow that may change because Marcel Guigal and other producers chose not to bottle fruit from the subpar 2008 harvest.
This red Rhône is served BTG at J. Alexander's Restaurant, where it pairs perfectly with the Danish Baby Back Ribs. Or pick up a bottle of the '07 Guigal for $14 at Marcello's or Calandro's. It's a grill's best friend.