Dish: Spoke & Hub's Sweet and Savory Croffles
---
Since it opened in February, Spoke & Hub has sharpened its brand as an all-day breakfast spot, a direction City Group Hospitality managing partner Stephen Hightower says is paying off. "I watched somebody order a stack of pancakes for dinner last night," says Hightower. "People like breakfast." 
The menu meanders elsewhere, too, with burgers, sandwiches, salads and entrees that affirm the Mid City eatery's diner theme. The thing about breakfast is, it forces a choice between sweet or savory. Usually. Spoke & Hub's sweet and savory croffles check both boxes, and they're also two of several menu items that deploy a housemade pastry of croissant dough run through a waffle iron. The sweet croffle is slathered with mascarpone and topped with fresh strawberries, balsamic reduction and basil, while its savory mate is plied with spiced avocado smash, an over easy egg and a crunchy topping of everything bagel bits. See? You can have it all.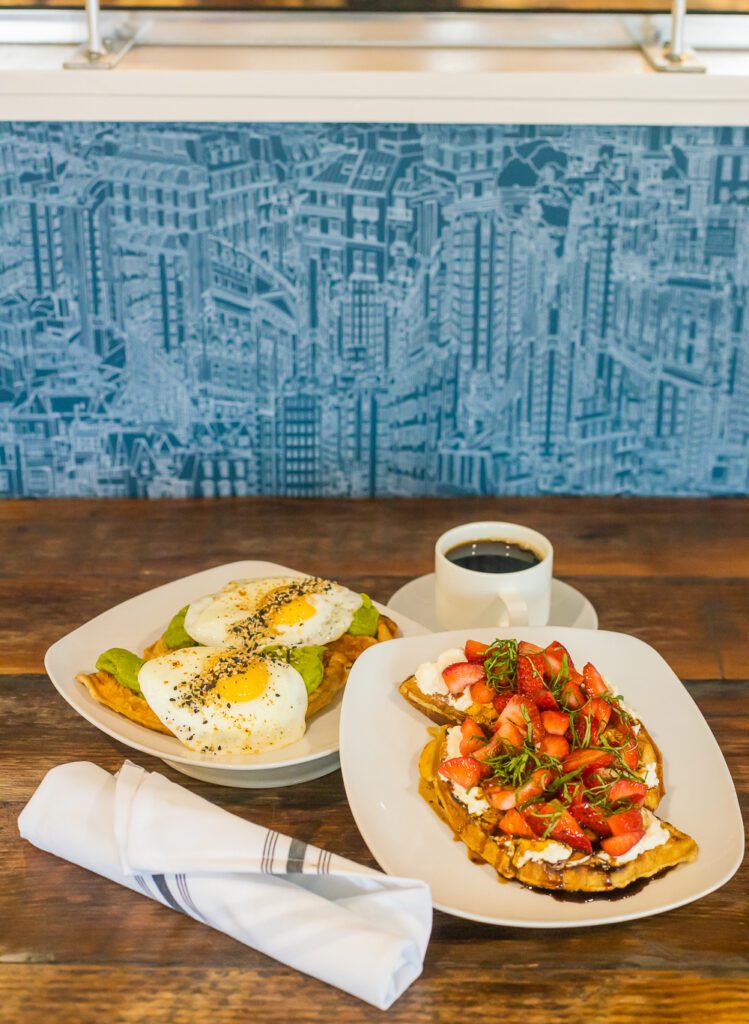 ---
Spoke & Hub
5412 Government St.
(225) 529-3550
spokeandhubbr.com
Monday through Thursday, 8 a.m. to 8 p.m.
Friday and Saturday, 8 a.m. to 9 p.m.
Sunday, 8 a.m. to 8 p.m.