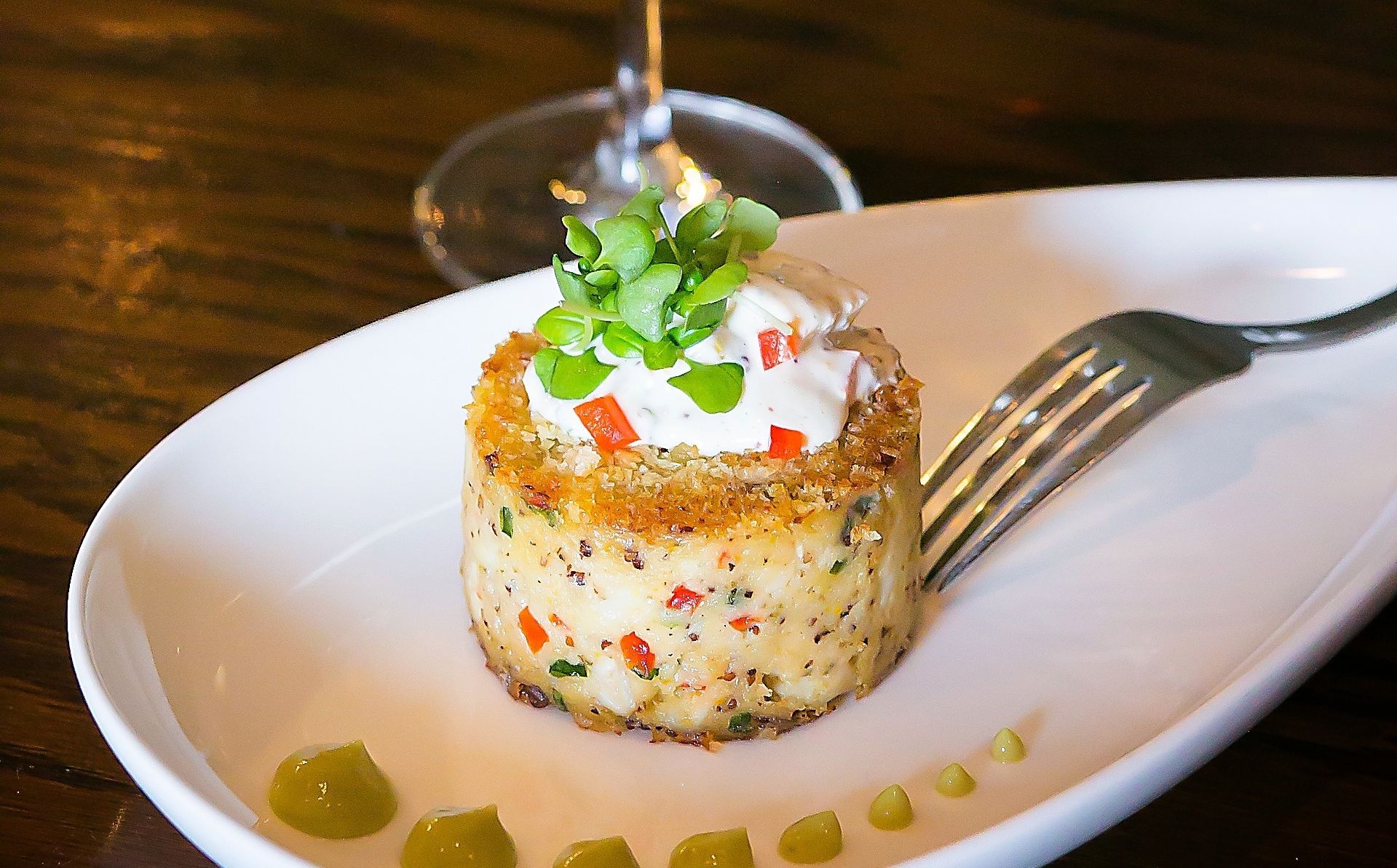 Dish: Ruffino's Crab Cakes
Photos by Jenn Ocken
Crab cakes may be commonplace, but their recent addition to the Ruffino's menu was a much-considered move, says Corporate Chef Jeremy Langlois. "We wanted ours to really stand out, " says Langlois, who joined the Ruffino's team earlier this year after serving as executive chef of Latil's Landing at Houmas House. "We wanted to find a binder beyond just mayo, breadcrumbs or cream sauce." Several test runs led to the use of house-made shrimpmousse as the glue. The jumbo lump crabmeat is combined with red bell pepper, purple onions, scallions, egg, panko breadcrumbs and the mousse, which adds an extra layer of seafood flavor. The cakes are pan-fried until brown and then baked in a 400-degree oven. Topped with mango remoulade and perched on a bed of avocado coulis, they are fresh, seasonal and complex.
Ruffino's Restaurant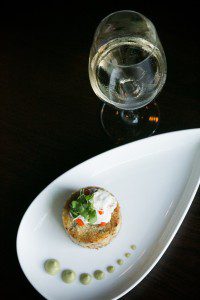 18811 Highland Road
225-753-3458
Mon.-Thurs., 4:30 to 10 p.m.
Fri., 11:30 a.m. to 11 p.m.
Sat., 4:30 to 11 p.m.
Sun., 11:30 a.m. to 9 p.m.