Dish: Rocca Pizzeria's Capra
---
In time for spring, Rocca Pizzeria's Capra (Italian for goat cheese) is a new seasonal pie that breaks traditional rules. "Peas aren't typically a pizza topping," says Cara Peterson, culinary director of Rocca's parent company, Go Eat Concepts. "We held our breath when we slid it into the oven, but it worked great. Everyone loved it."
Fresh green peas, a harbinger of springtime, meet crumbled goat cheese, mozzarella and crispy bits of thick-cut prosciutto cotto. "It's fresh and bright, with a vegetal pop from the peas," Peterson says. Try also the spring-y starter of creamy burrata with Ponchatoula strawberries prepared two ways, poached and pickled. It's finished with arugula and mint pesto and balsamic vinegar, and served with grilled ciabatta.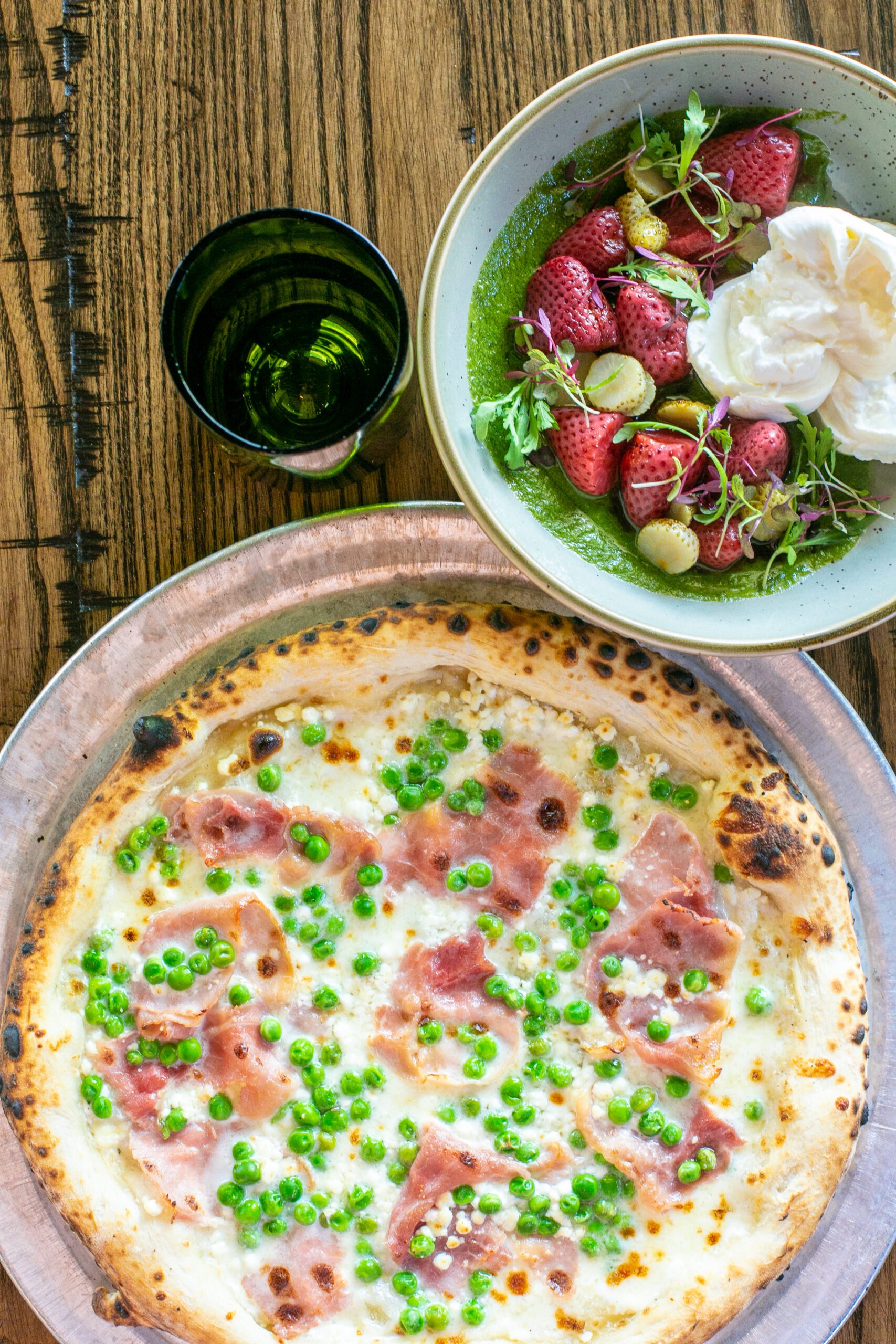 ---
Rocca Pizzeria
3987 Government St.
(225) 478-1286
roccapizzeria.com
Hours:
Tuesday through Saturday, 11 a.m. to 10 p.m.
Sunday, 11 a.m. to 9 p.m.