Dish: Proverbial Wine Bistro's Crab Cake Trio
---
At stylish Proverbial Wine Bistro, Chef Rory Wingett's trio of crab cakes combines fresh lump crabmeat and maque choux with the barest of breadcrumbs for binding and texture. Adding maque choux is a bold move that places the sweet crab shoulder to shoulder with fresh corn and smoky tasso, legitimizing its Creole bona fides. 
The medallion trio is served with charred asparagus and root vegetable ratatouille, both of which flaunt Wingett's vegetable skills. "I like to play around with really good fresh produce," he says. The ratatouille's red sauce, he adds, makes the shellfish sing. 
The dish is designed as an entrée, but like much of Proverbial's menu, it invites sharing. No one would ever argue with three crab cakes on a plate.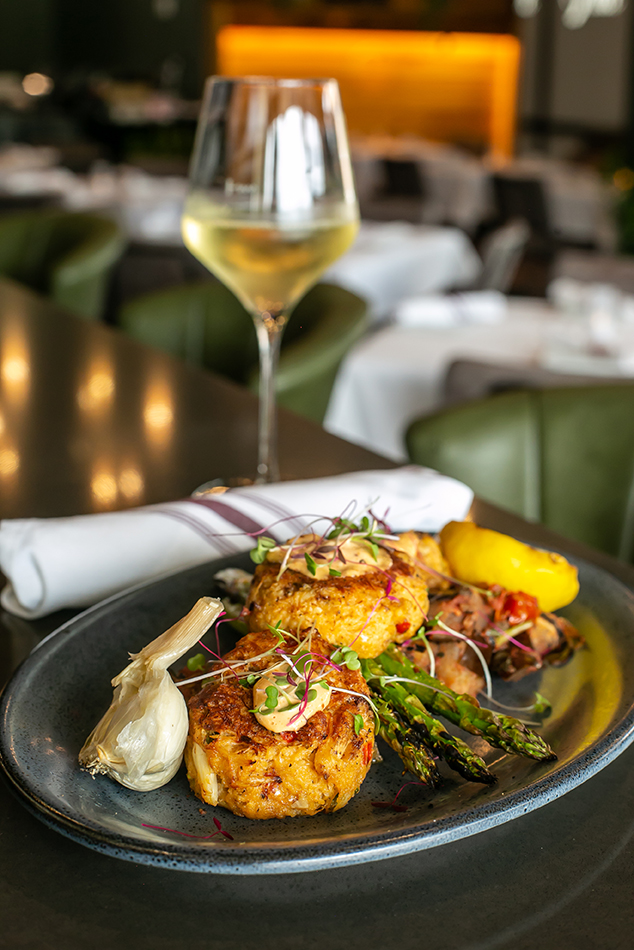 ---
Proverbial Wine Bistro
9659 Antioch Rd., Ste. 105 (Long Farm Village)
(225) 935-8207
proverbialwinebistro.com
Hours:
Monday through Thursday, 11 a.m. to 10 p.m.
Friday, 11 a.m. to 11 p.m.
Saturday, 10:30 a.m. to 11 p.m.
Sunday, 10:30 a.m. to 8 p.m.