The down and dirty on Louisiana's favorite mollusk
---
When it comes to oysters, the world falls into two camps.
One group can't get enough of the briny little bivalves. The other can't get past the delectable sliminess, waving them off in the name of texture issues. I find myself squarely in Camp No. 1.
When I wrote Hungry for Louisiana: An Omnivore's Journey, a close look at Louisiana's most emblematic foods and ingredients, I had to narrow down a set of culinary subjects from a long list of possibilities. I wanted to write about foods that were not only delicious, but that also had compelling histories and great narratives. And I wanted foods that have made a significant impact on the culture and identity of the Bayou State. Oysters easily made the cut. Behind every tray of oysters slurped down eagerly here in Louisiana is an ancient story that continues to evolve.
Oysters have grown along coasts around the world for centuries. Yes, centuries. They're one of Louisiana's first local foods, harvested first by native peoples and later by colonists. To those who plucked oysters out of brackish coastal waters, this ready-made meal offered fast sustenance. It was an easy-to-obtain, compact protein, consumable on the spot. All you needed to enjoy it was a blunt knife and a steady hand.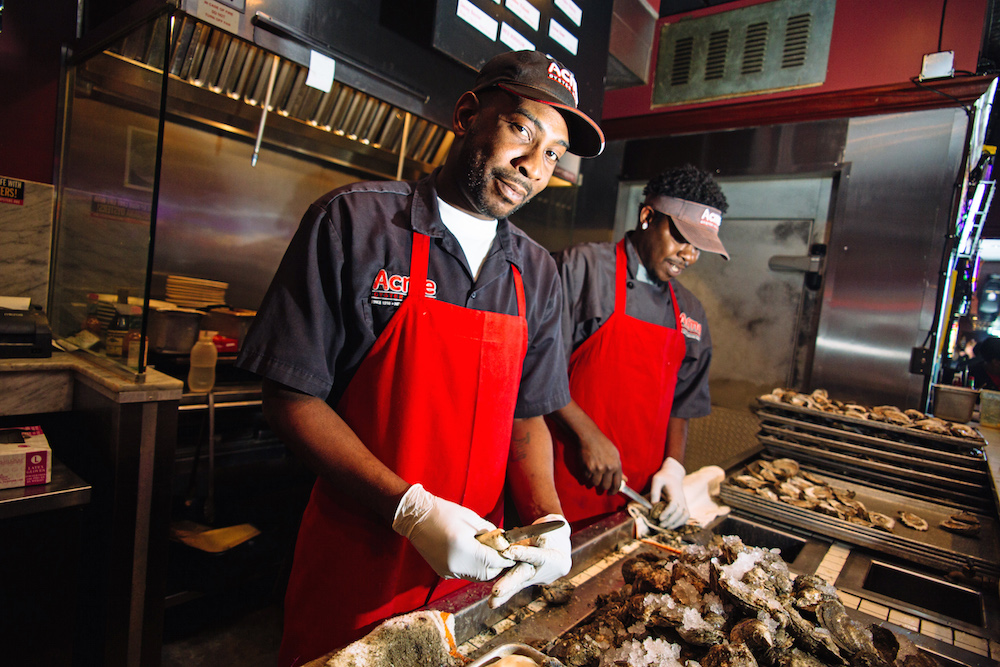 ---
Croatian immigrants settled in southeast Louisiana in large numbers beginning in 1850. Many were skilled fisherman who had oystered in the Adriatic Sea, and they laid the groundwork for the oyster industry as we know it today. By the turn of the 20th century, the state of Louisiana began issuing oyster leases directly to oystermen, and the industry continued to grow, feeding the region's increasing appetite for the tasty little creature.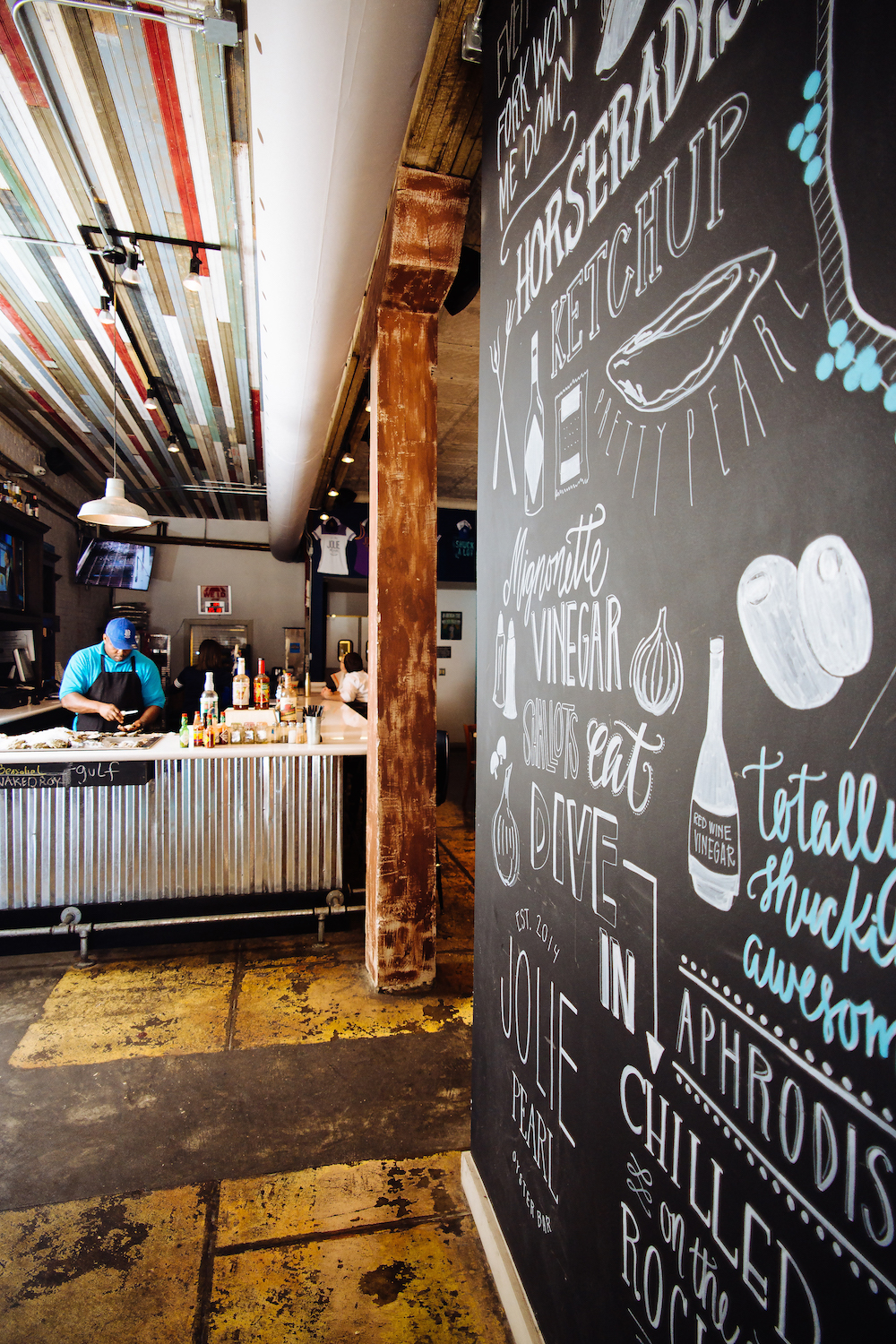 But raw remains the classic way to enjoy Gulf oysters or, for that matter, oysters from anywhere. True fans love the straightforward sweet-saltiness of a fresh oyster, enhanced by a douse of hot sauce and squirt of lemon.
In Louisiana, the mild Gulf oyster is associated with casual pub grub. Few experiences are more satisfying than watching your dinner shucked barside, like you can do at Acme Oyster House in Baton Rouge.
"[The Baton Rouge location] goes through about 250 sacks of oysters, with 100 oysters per sack, every week," says Jake Palmer, Acme Restaurant's director of operations.
Over the last decade, there has been a growing culinary movement nationwide to evaluate oysters like wine, noting the influence of geography on flavor. Downtown Baton Rouge oyster bar Jolie Pearl is capitalizing on this trend, serving a changing lineup of East and West Coast oysters in addition to bivalves from the Gulf.
"When we decided we were going to serve different oysters from different regions, we weren't sure how they'd be received," says Jolie Pearl partner Eric Carnegie. "My expectations have been exceeded by a thousand times. People are really enjoying sampling different tastes."
---
Here are few of the top spots around the Capital City for enjoying raw Louisiana oysters on the half shell:
Acme Oyster House
Oysters are shucked fresh while you wait at this Baton Rouge branch of the 1910 New Orleans icon.
3535 Perkins Road
906-2372 • acmeoyster.com
The Chimes
One of Baton Rouge's longest running culinary rituals is sidling up to a tray of raw oysters with a cold draft beer at the Chimes. The challenge is choosing which beer.
The Chimes
3357 Highland Road • 383-1754
The Chimes East
10870 Coursey Blvd • 296-4981
thechimes.com
Jolie Pearl
This stylish downtown oyster bar features freshly shucked oysters from the Atlantic, Pacific and Gulf coasts.
315 North Boulevard
615-7172 • jolieoysterbar.com
Mike Anderson's Seafood Restaurant
Mike Anderson's might be known for its baked oysters three different ways, but purists order them raw here.
1031 West Lee Drive
766-3728 • mikeandersons.com
Parrain's
Like its sister eatery, The Chimes, Parrain's serves scads of oysters on the half shell and offers them half price on Tuesdays.
3225 Perkins Road
381-9922 • parrains.com
Shucks!
A newcomer on the scene, Shucks! Baton Rouge is the second location of the wildly popular Abbeville eatery, serving raw oysters, multiple chargrilled oysters and an extensive seafood menu.
18135 East Petroleum Drive
757-7135 • shucksrestaurant.com
---
Read more from inRegister's epicurean issue: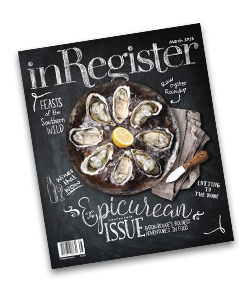 The gourmet revolution: Food prep and presentation is finessed in home kitchens as everyday cooks kick it up a notch
One night only: Dining out takes on a new dimension with elevated fare in unexpected venues
Feasts of the southern wild: More and more local restaurants are getting into the game with dishes featuring exotic meats
Weeknight wines: Ever wondered what your neighbors are drinking on a Wednesday? These unfussy, affordable bottles are versatile and appealing.