The Creatives: Lane Primeaux, cocktail specialist

---
LANE PRIMEAUX
Hometown: Kaplan, Louisiana
Age: 31
Artistry: Cocktail specialist; Beverage director, Soji: Modern Asian
Website: eatsoji.com
---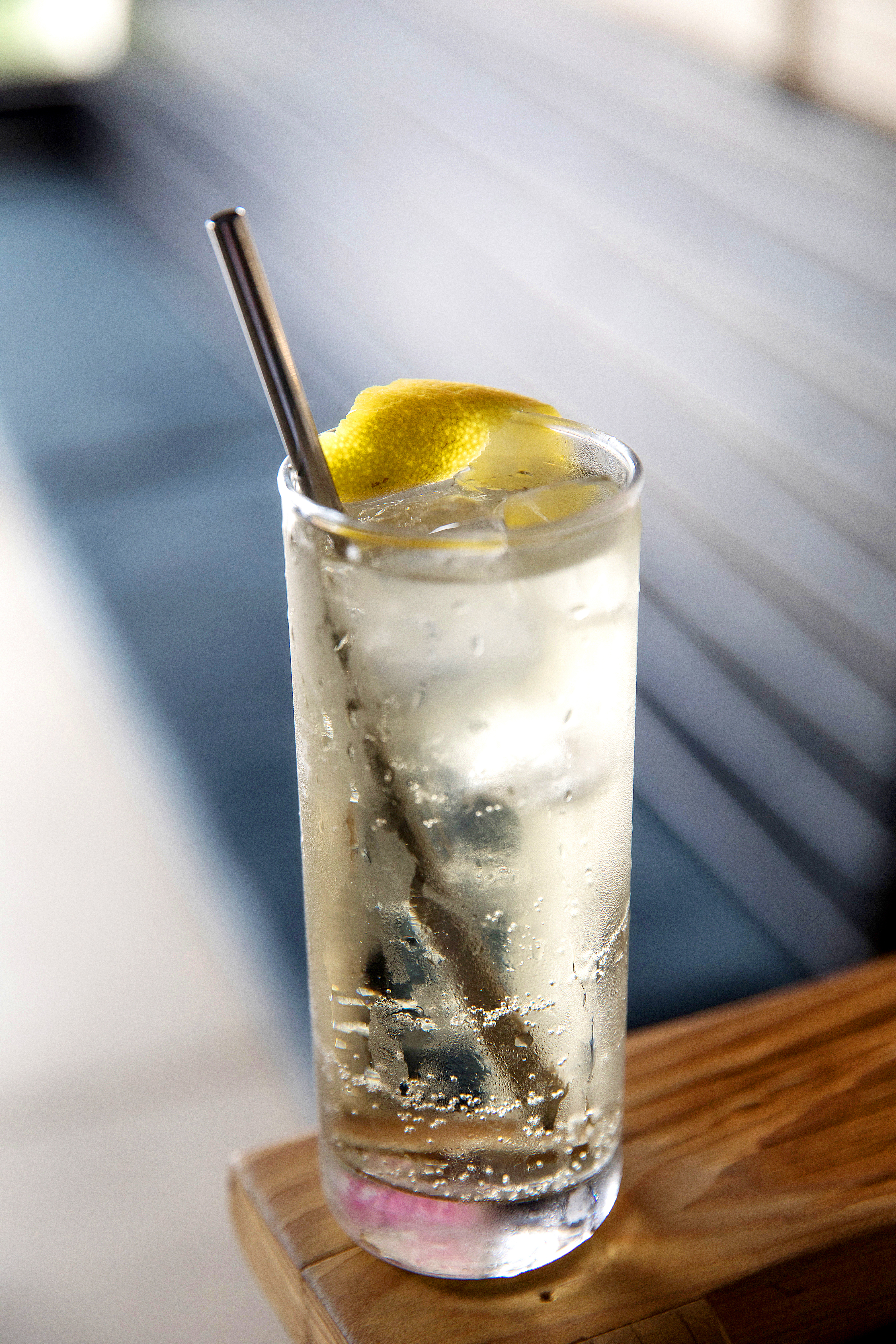 Street artist-turned-no-rules-expressionist painter Jean-Michel Basquiat has influenced an entire generation of rebellious artists, but how many bartenders?
Under the glow of pink neon flickering off the open-air bar at Soji: Modern Asian, it's about 90 seconds into conversation when Lane Primeaux name-checks Basquiat, who rocketed to fame—and Warhol's dance card—in the graffiti-streaked New York City of the 1980s. The wild, rules-bending work of the late Haitian-American artist is, perhaps, Primeaux's biggest inspiration for inventing a memorable cocktail.
Anything, the Louisiana native believes, can influence creativity.
"There's so much color and chaos in Basquiat's work. Its influence spills into music and fashion, and I like taking that inspiration into my ingredients, taking things that on paper don't look like they go together and making something fresh that tastes great," Primeaux says.
Primeaux, a musician who studied guitar and theology at Hillsong College in Sydney, Australia, takes this desire to the mat with remakes of classic cocktails and new mixes, too. For Soji's menu he created the Okinawa Old Fashioned with Japanese whiskey, cardamom bitters and cinnamon-ginger syrup. "It's super smooth, a little hint of caramel, and drinks like a scotch."
Another, called the Bonsai Bonsai, brings spice with a kick of green sriracha sauce.
The biggest turn in Primeaux's career was also the most necessary, he says. After five years running the bar at Bin 77 in Perkins Rowe, and enjoying it, he made a sudden decision to uproot and challenge himself in the competitive and progressive cocktail scene of Los Angeles. His crowd, he says, always affects his creativity.
"If I'm not being challenged by my environment or my peers immediately around me, I feel like I get boring, I hit a wall," he says. "I enjoy being in a situation where I'm nothing, and I'm pushed, and have to grow from that."
Now back in Louisiana, clad in a Hawaiian shirt, and bantering with the staff, Primeaux preps for the crowd that local DJs will entertain later tonight. From the garnish to the coasters to last-minute alterations using the freshest ingredients on hand, everything gets a look. The entire bar feels like it was airlifted from either a Chinatown or a fashion district in New York or L.A.
"Cocktails are an artform, just like painting or music," Primeaux says. "Doesn't matter what it is, with everything you're doing, take it seriously and really care about the small details. Because the details make everything better."