Check out these new booths at the Red Stick Farmers Market, selling everything from boudin to bok choy
Vibrant new farms and vendors have brought their handcrafted goods and delectable treats to Red Sticks Farmers Market in recent months. From artisanal breads to gourmet coffee to microgreens, the new booths bring fresh flavors and creative wonders to BREADA's weekly markets.
Here are some of the market's notable newcomers, which are currently held Thursdays at Pennington Biomedical Research Center and Saturdays at Main Street Market. Tried out any of these new booths' goods or have another favorite farmer of your own? Let us know at [email protected].
---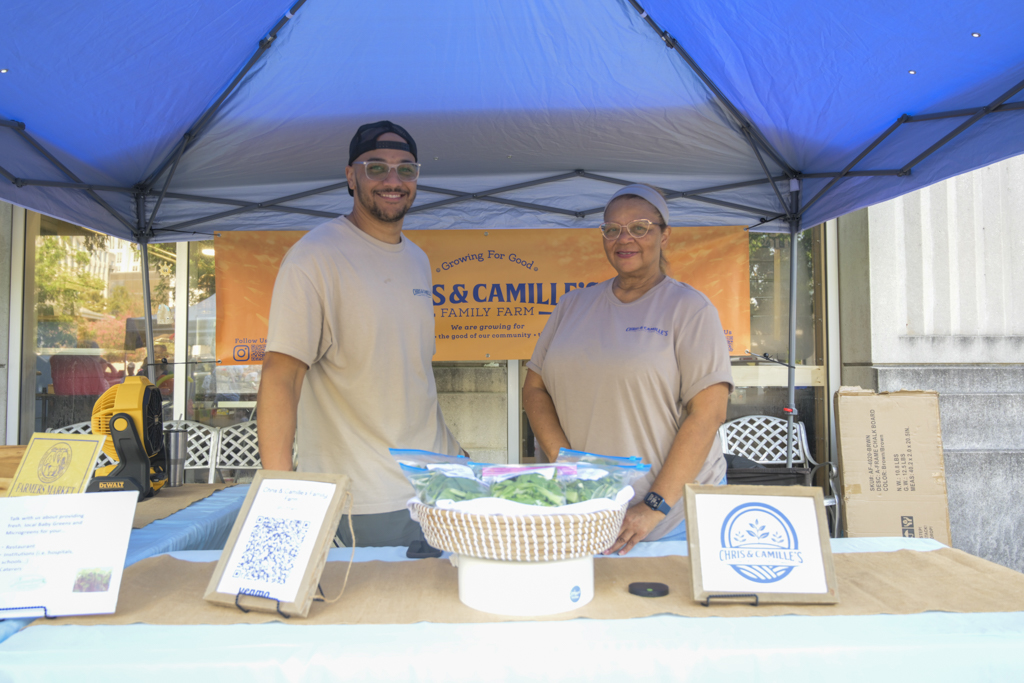 Chris & Camille Family Farm
Based in Scotlandville, Chris & Camille Family Farm is a haven for microgreens enthusiasts. With a specialization in cultivating these nutrient-packed delicacies, the farm takes center stage at the Saturday market downtown. The broccoli microgreens and bok choy stand out as must-have produce, reflecting the owners' commitment to providing flavorful and healthful choices for their community.  Find more on Chris & Camille Family Farm here.
---
Blazing Star Farms
Blazing Star Farms, hailing from Sunset, Louisiana, is quickly becoming a cherished vendor at the Red Stick Farms Market. Known for its delightful array of fresh-cut flowers and bountiful seasonal vegetables, the farm visits the Thursday market at Pennington Biomedical Research Center with its vibrant selection. With its commitment to quality and variety, Blazing Star Farms has become a beloved presence, bringing the colors and flavors of the land to the heart of the community. Find more about Blazing Star Farms here.
---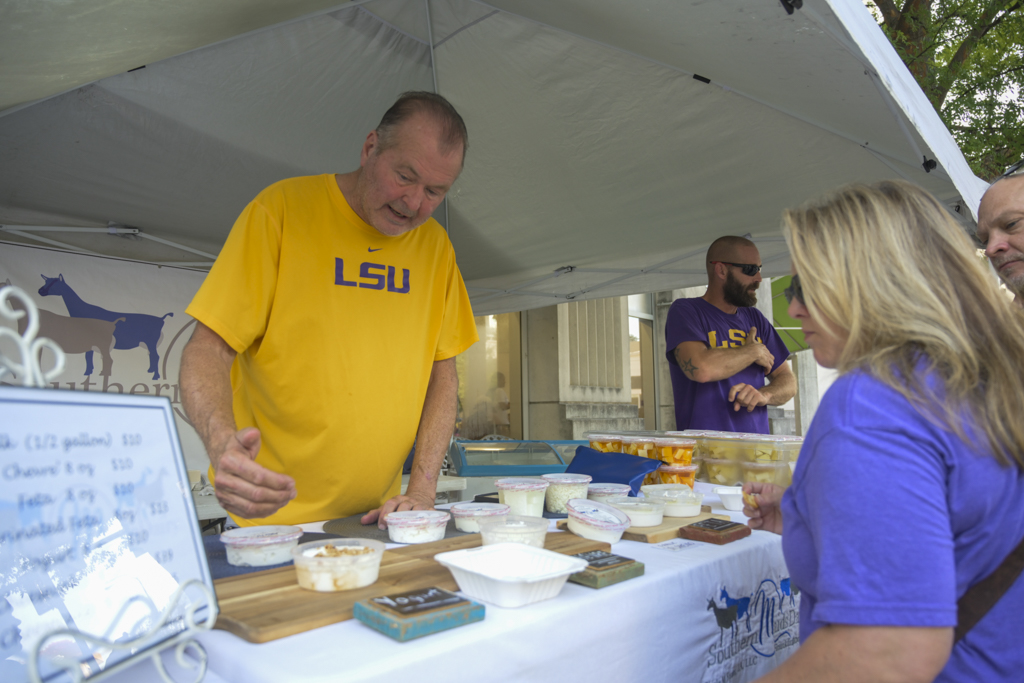 Southern Maid Dairy
Southern Maid Dairy has carved its niche in recent months as a purveyor of goat milk and cheese. With a unique distinction, it holds the honor of being one of only two establishments in the state offering sought-after Creole cream cheese, a rarity made even more special by its exclusive use of goat's milk. Launched by Erin and Nathan Miller about a decade ago, the dairy is also know for its additive-free feta, chevre, goat milk yogurt and even cheesecakes. Find more about Southern Maid Dairy here.
---
Father's Coffee
Operating out of the Thursday markets, the Crowley-based Father's Coffee brings a unique touch with an on-site espresso machine that brews up aromatic wonders. Its dedication to quality is evident through offerings like homemade almond milk and an array of syrups. Find more about Father's Coffee here.
---
T. Moise Farms
T. Moise Farms, situated in Sunset, Louisiana, is a culinary gem offering a diverse range of farm-fresh delights. Renowned for its specialty in Berkshire pork, chicken, lamb and delectable boudin, the farm caters to both carnivores and connoisseurs alike. With the added convenience of pre-made meals, visitors to the Thursday and Saturday markets can savor the farm's culinary prowess in dishes like the Sweet Potato Boudin Pie and other innovative and savory creations. Find more about T. Moise Farms here.
---
The Whirling Whisk
Based in Baton Rouge, The Whirling Whisk is a delightful destination for macaron aficionados. When the specialty macaron crafters visit the Saturday market, patrons are treated to these exquisite confections in flavors like chantilly, crème brûlée, funfetti and many more. Find The Whirling Whisk on Facebook.
---
Tout va Bien
Tout va Bien is no newcomer to the cottage baker scene, but owners Hugo and Catherine Hudson Thefenne have recently brought their mastery of artisanal breadcraft to the Saturday markets, too. Their top recommendation: the fresh rosemary sourdough, which they say reflects their dedication to quality and unique flavors. For a perfect pairing, the owners suggest complementing this masterpiece with the whipped feta from Southern Maid Dairy and a drizzle of organic honey, creating an exquisite blend of textures and tastes. Find more about Tout va Bien here.
---
This article originally appeared in 225 magazine's 225 Daily newsletter.