Dish: Bistro Byronz's Pepper Jelly Chop
---
Bistro Byronz's move down Government Street to Square 46 last fall gave the beloved local bistro a chance to shine up its brand, carrying over signature design elements and its resident French comfort food menu to a new and improved space. Patrons find open, modern lines at the new Mid City location, as well as a large bar and lots more patio dining. 
New items on the dinner menu include the pepper jelly glazed chop, a French-trimmed and grilled pork chop accompanied by cheese grits and grilled asparagus. The chop is brined and marinated to ensure juiciness, says Emelie Alton, CEO of Byronz Family Restaurants. "It's a dish that's not too heavy. It's hearty, but not heavy like a steak," Alton says. "We find it appeals across young and old, and men and women. It's simplicity is really nice."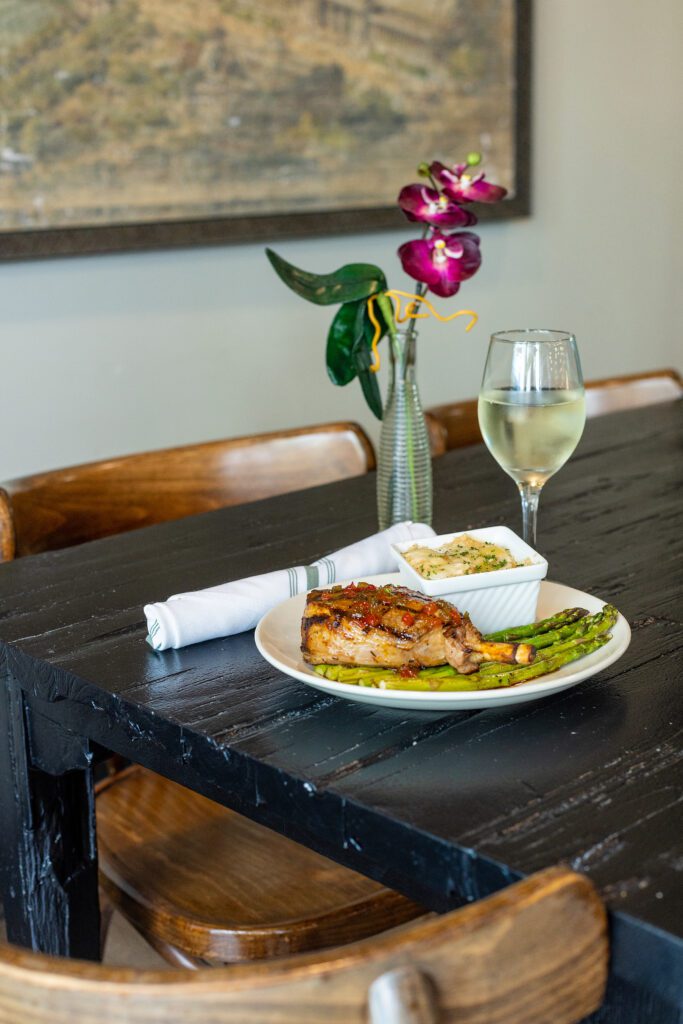 ---
Bistro Byronz 
Mid City
515 Mouton St.
(225) 218-1433
bistrobyronz.com
Willow Grove
8200 Village Plaza Ct.
(225) 367-4170
Monday through Thursday, 11 a.m. to 8:30 p.m.
Friday and Saturday, 11 a.m. to 9:30 p.m.
Sunday, 11 a.m. to 3 p.m.