Aimee's Pretty Palate: Slow & Steady
---
Once the cooler temperatures arrive, the only things I seem to crave are soups, chilis and gumbos. My slow cooker works harder than at any other time of year making sure that by the day's end, there's something hearty and warm for dinner. Depending on how large your family is, the likelihood of leftovers means you'll also have lunches for later in the week, or have soup to freeze for easy thawing on those days when the temperatures drop unexpectedly.
The Slow Cooker Taco Soup is a favorite year-round and also serves double duty for watching the NCAA football playoff games (are those even happening this year?). You can omit the corn if that seems too weird for you and feel free to get creative with the toppings. Sliced avocado never shies away from being included.
The Loaded Potato Soup is comfort food at its finest and couldn't be easier to make. Made with real potatoes and topped with bacon, cheese and green onions, it is everything you love about a loaded potato in soup form. It's versatile, too; add some ham or broccoli if you're feeling like a change.
And lastly, I shamelessly admit I have a thing for Olive Garden's soup and salad combo. It drives my husband batty because he's not a fan of dining at chains, so now that I've mastered making the Pasta e Fagioli at home, combined with the fact that they sell the Olive Garden brand Italian salad dressing at the grocery store, we can have copycat soup and salad any ol' time I want. Score.
Here's to a "souper" kickoff to 2021.
---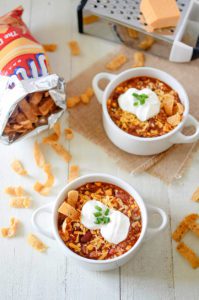 Slow cooker taco soup
Ingredients
1 ½ lbs. ground beef
1 cup onions, diced
1 (15-oz.) can pinto beans
1 (15-oz.) can light red kidney beans
1 (15-oz.) can whole kernel corn, drained
1 (15-oz.) can Mexican-style stewed tomatoes
1 (14.5-oz.) can diced tomatoes with chiles
1 (4.6-oz.) can sliced black olives, drained
2 cups beef broth
1 pkg. taco seasoning mix
1 (1-oz.) package ranch salad dressing mix
Corn chips, sour cream and shredded cheese for serving
Chopped green onions for garnish (optional)
Brown ground beef and onions in a large skillet until onions are translucent; drain if necessary and transfer to a large slow cooker. Add beans, corn, tomatoes, black olives, broth, taco seasoning and ranch dressing mix. Stir to combine and cook on low for 6 to 8 hours. Serve with corn chips and desired toppings, including sour cream, cheese and green onions.
Makes 8-10 servings.
---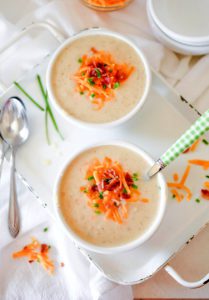 Slow cooker loaded potato soup
Ingredients
6 large baking potatoes, cut into cubes
1 large onion, chopped
1 qt. chicken broth
¼ cup butter
2 ½ tsp. salt
1 tsp. pepper
1 cup half-and-half
1 cup shredded cheddar cheese
3 Tbsp. chives, chopped
8 slices bacon, cooked and crumbled
Combine first 6 ingredients in a large slow cooker; cover and cook on low for 6 to 8 hours or high for 4 hours. Mash mixture against sides of slow cooker until potatoes are coarsely chopped. Stir in half-and-half, cheese, chives and bacon.
Makes 6-8 servings.
---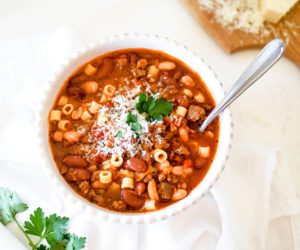 Copycat Olive Garden pasta e fagioli
Ingredients
1 lb. lean ground beef
½ cup onion, chopped
1 cup carrots, shredded
½ cup celery, chopped
10oz. diced tomatoes, undrained
8oz. red kidney beans, rinsed and drained
8oz. Great Northern white beans, rinsed and drained
2 cups beef stock
1 ½ tsp. oregano
1 tsp. pepper
2 ½ tsp. parsley
10oz. traditional spaghetti sauce (like Prego, Ragu)
6 oz. Ditalini pasta
Brown ground beef in a large skillet; drain if necessary and transfer to a large slow cooker. Add all ingredients except pasta to a large slow cooker. Cook on low for 7 to 8 hours or on high for 4 to 5 hours. When ready to serve, cook pasta according to package directions. Drain and add to soup.
Note: To freeze a portion of the soup, remove desired amount from slow cooker prior to adding pasta. Freeze for up to 3 months. When ready to serve, thaw and heat, and cook pasta to add at that point.
Makes 8-10 servings.
---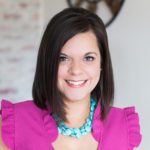 Aimee Broussard is a Southern food blogger and award-winning cookbook author. Seen on QVC, Rachael Ray and more, she is a self-proclaimed accidental entrepreneur with a penchant for porches and sweet hospitality. Find her online at aimeebroussard.com.