Aimee's Pretty Palate: Semi-Homemade Snacking
---
September is upon us, and you what that means, right? It's the return of football season or, more specifically in my case, the return of football season snacking! And try as I may to provide you something different this month, it's become standard procedure to offer you my take on making football watching a bit more enjoyable. 
If you're new to Aimee's Pretty Palate, football snacking is sort of my thing. While my husband spends his days during football season intimately involved with LSU athletics, I spend mine dreaming of what to serve. My snacks have been featured on countless websites, included on The Rachael Ray Show, and appeared in The Tailgate Cookbook, just to name a few. Years ago, I even hosted College GameDay's "Cookoff Before Kickoff" at our home with barbecue cookbook author extraordinaire Ray Lampe (aka "Dr. BBQ") and tailgating expert Beth Peterson prior to the LSU-Ole Miss game. 
So without further ado, let's chat this month's semi-homemade snacks. My Cajun Ranch Cheez-It Crackers are ridiculously easy to prepare and seriously addictive. I've also discovered a way to make them portable, allowing for snacking on the go while you bounce from tailgate to tailgate. No plate or additional snack baggie needed! 
Staying at home for the game? Then serving some Crawfish Dip Stuffed Sweet Peppers is a sure way to score a touchdown with your guests. You can even serve it as what I call a half & half recipe; serve half in the stuffed peppers and half with crackers as a traditional dip. It's a winner, regardless. 
Finishing things off with something sweet helps soothe the soul after your team has been beat. Not making any predictions, just stating a fact. My Mississippi Mud Brownies fit the bill, combining a boxed brownie mix with a sinful chocolate ganache marshmallow topping. You can certainly make your brownies from scratch, and I have a recipe on my website for doing so, but sometimes it's perfectly acceptable to jazz up a convenience item, especially when no one will even know. Nor will they care once you bring out these brownies!
---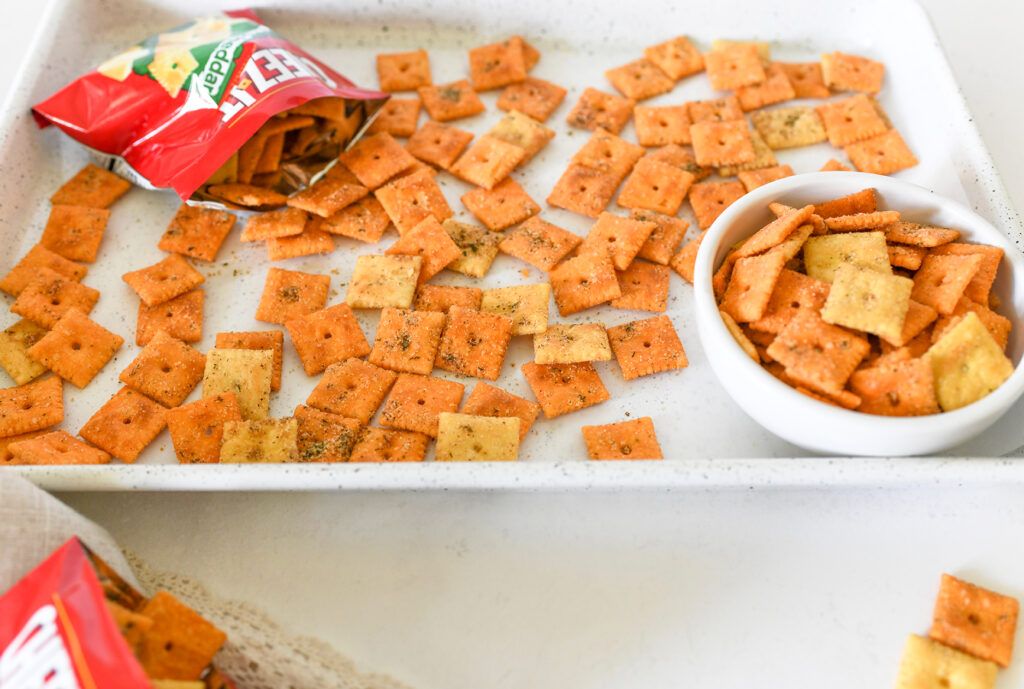 Cajun Ranch Cheez-It Crackers
Ingredients:
1 (11.5-oz.) box Cheez-It crackers
3 Tbsp. olive oil (you can also use vegetable oil, canola, etc.)
1 packet ranch dressing mix, powder only
2 Tbsp. minced fresh dill
2 Tbsp. Cajun seasoning
Preheat oven to 350 degrees. Line a cookie sheet with parchment paper and set aside.
In a large mixing bowl, add crackers and all ingredients. Use a rubber spatula to gently coat.
Spread crackers on prepared baking sheet in an even layer. Bake for 8 to 10 minutes, tossing with a spatula every 2 to 3 minutes. Crackers should be lightly browned but not overbaked.
Allow crackers to cool, then remove to a serving bowl.
TAILGATING TIP: Purchase individual packages of Cheez-Its, cut tops of packages just below the seal, remove crackers and proceed with the above instructions. Once crackers are cooled, place seasoned crackers back into the original packaging, fold and adhere with a clothespin. Now you have grab-and-go style snacks!
Makes 8-10 servings/10 packets.
---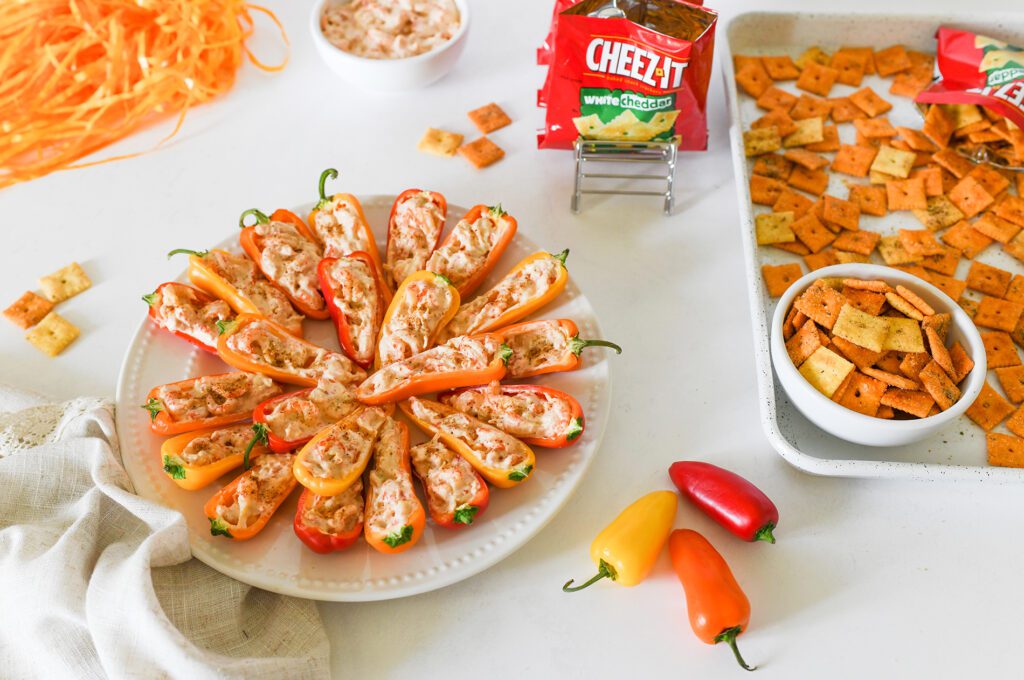 Crawfish Dip Stuffed Sweet Peppers
Ingredients:
10 to 12 tri-color sweet peppers
1 lb. crawfish
10 oz. whipped cream cheese (or regular cream cheese, softened)
1 Tbsp. onion powder
1 Tbsp. Cajun seasoning
2 Tbsp. Worcestershire sauce
1 tsp. minced garlic
Salt and pepper to taste
Rinse peppers and cut in half lengthwise, removing seeds.
Use a paper towel and pat crawfish meat dry. Do not skip this step as your dip will be too runny otherwise. Depending on size of crawfish, you may want to also chop.
Beat cream cheese until fluffy and stir in crawfish and remaining ingredients. Stuff pepper halves with crawfish dip. Sprinkle with additional Cajun seasoning. Serve immediately or cover and chill until ready to serve.
Makes about 20 appetizers.
---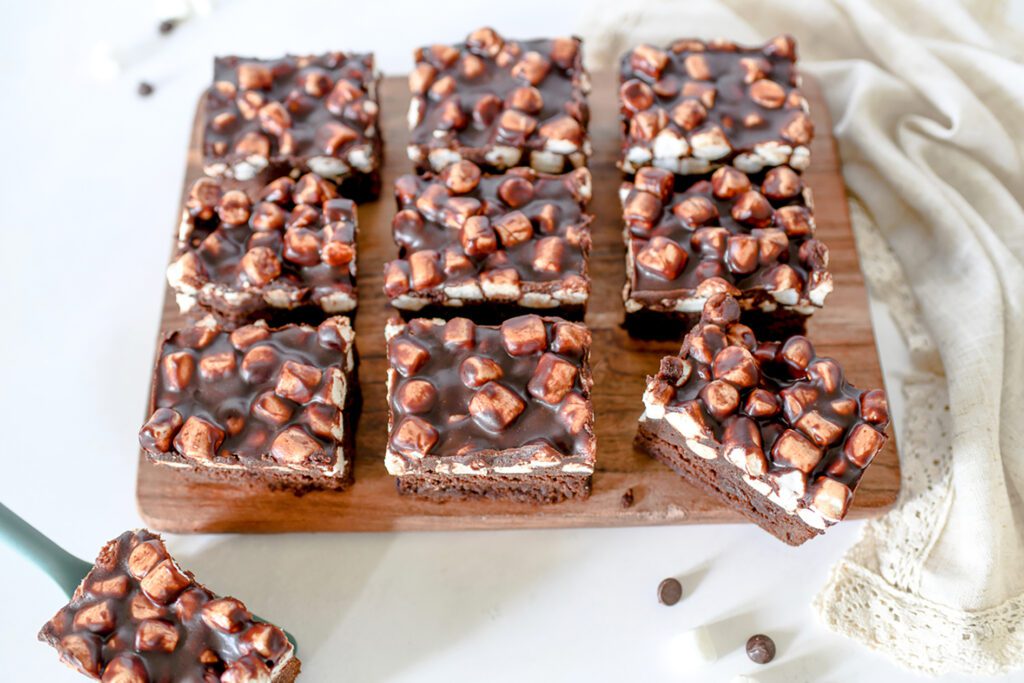 Missisippi Mud Brownies
Ingredients:
1 box preferred brownie mix
2 cups (12 oz.) semisweet chocolate chips
¾ cup heavy whipping cream
1 Tbsp. butter
4 cups mini marshmallows
Bake brownies according to box instructions. Cool in pan.
For Chocolate Ganache-Marshmallow Topping, combine chocolate chips and cream in a large glass bowl. Heat in microwave in 30-second intervals, stirring until melted and smooth, about 2 minutes. Add butter and combine well. Fold in mini marshmallows.
Spread topping evenly over cool brownies. Refrigerate for several hours (or overnight). Cut into bars. Return to refrigerator until ready to serve.
TIP: Spray brownie pan with Baker's Joy and line with parchment paper prior to baking, being sure to leave excess on two sides to serve as handles. When you're ready to cut brownies into bars, use parchment paper handles to lift entire pan of brownies and place on cutting board.
Makes 9-12 brownies when baked in an 8 x 8-inch pan.
---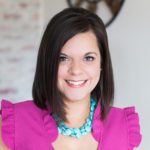 Aimee Broussard is a Southern food blogger and award-winning cookbook author. Seen on QVC, Rachael Ray and more, she is a self-proclaimed accidental entrepreneur with a penchant for porches and sweet hospitality. Find her online at aimeebroussard.com.