Aimee's Pretty Palate: Seafood Season
---
If you've ever heard the story behind my award-winning Crawfish Queso dip recipe, you'll know that the year my best friend's daughter won her 4-H Cookery regional competition with it was also the year LSU's football team won the national championship. I made the dip for every single game that season, even for my pet-sitter, feeling superstitious that I may have had something to do with the team's streak of luck.
When the LSU women's basketball team embarked on its Final Four weekend recently, I found myself faced with a dilemma. Should I make the "lucky" and widely beloved Crawfish Queso, or should I change things up, considering I made the queso for the SEC Championship football game and there was no amount of dip that was changing the outcome of that game, bringing its hot streak to a halt?
Unwilling to risk it, I instead opted for a twist on my French Bread Crab Dip. Rather than baking it in a loaf of French bread as I've done in the past (that recipe is found in my Picnics, Potlucks & Porch Parties cookbook), I was inspired by sourdough bread bowls because the round shape reminded me of basketballs themselves. This dip doesn't have the accolades the Crawfish Queso has, but it is quite delicious, and when served in bread bowls it's the hit of the watch party—with the added bonus of having one less dish to wash.
Speaking of crawfish, and before we bid adieu to the peak of the season, I've also been inspired to utilize my air fryer for more than just reheating leftovers. The Air Fryer Crawfish Cakes are similar to traditional crab cakes and, when air fried, ridiculously easy to prepare. Serve them alone with a homemade remoulade sauce, on a bed of pasta, or as a sandwich, just as you would a crab cake. The hardest part of the entire process will be setting some crawfish aside at your next boil.
---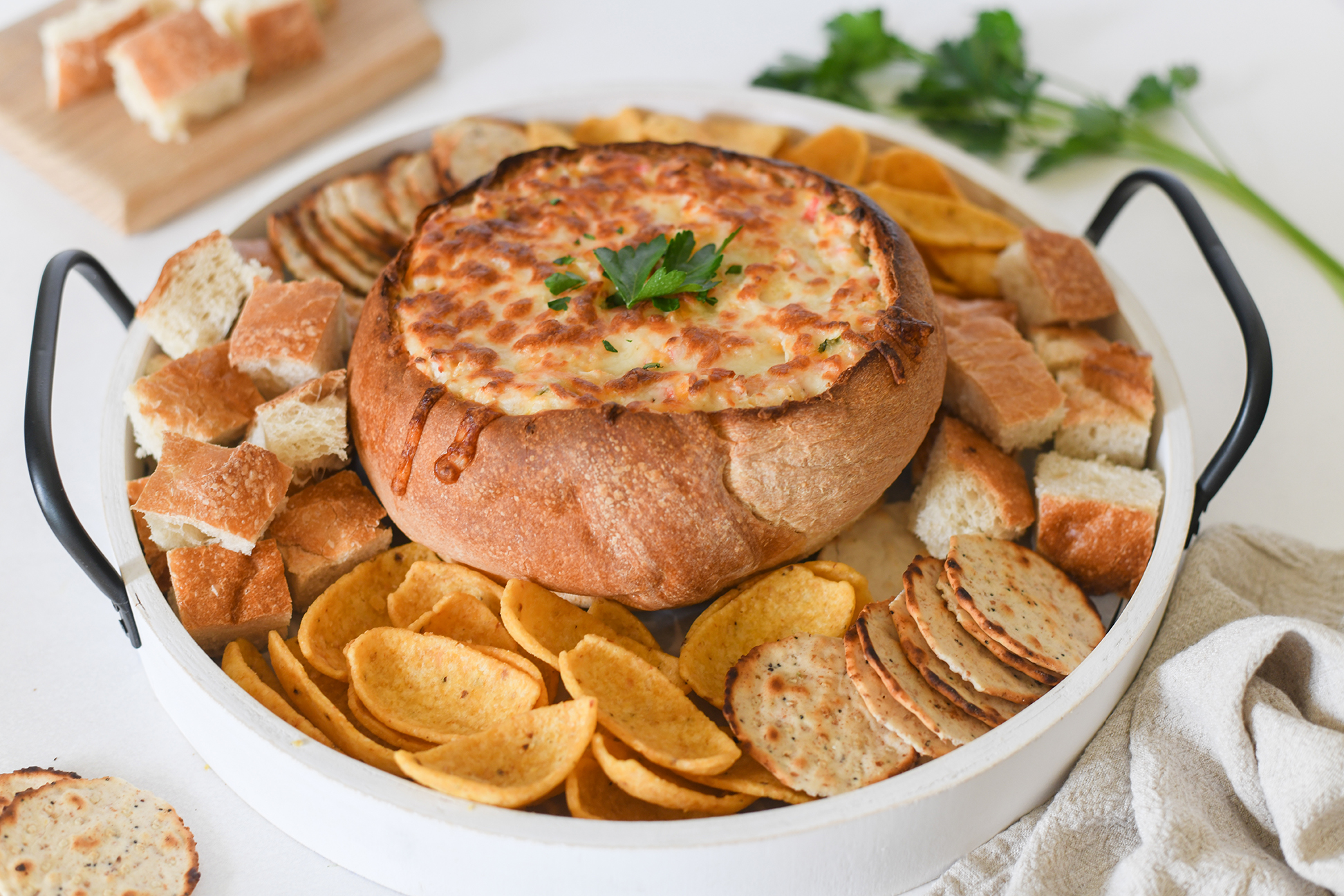 Bread Bowl Hot Crab Dip
Ingredients:
3 cups fiesta blend shredded cheese
1 lb. lump crabmeat, free of shells
¼ cup onion, finely chopped
¼ cup green onion, finely chopped
1 (8-oz.) pkg. cream cheese, softened
½ cup mayonnaise
1 tsp. Cajun seasoning
Salt and pepper to taste
1 tsp. Worcestershire sauce
2 medium-size bread bowls (1 French bread loaf can also be used)
Instructions:
Mix cheese and crabmeat together. Add onion, green onion, cream cheese, mayonnaise, seasonings and Worcestershire. Let stand in an airtight container for several hours.
Preheat oven to 350 degrees. Cut top off each loaf of bread and hollow out the inside. Save the pieces of bread for dipping; cut into cubes.
Spoon dip into hollowed-out bread loaf and bake for 30 to 35 minutes. Turn oven to the lowest broil setting and broil for a few minutes to lightly crust the cheese. Watch carefully so that it does not burn.
Lightly toast bread cubes, if desired, for 3 to 5 minutes to use for dipping along with assorted crackers.
Makes 8-10 servings.
---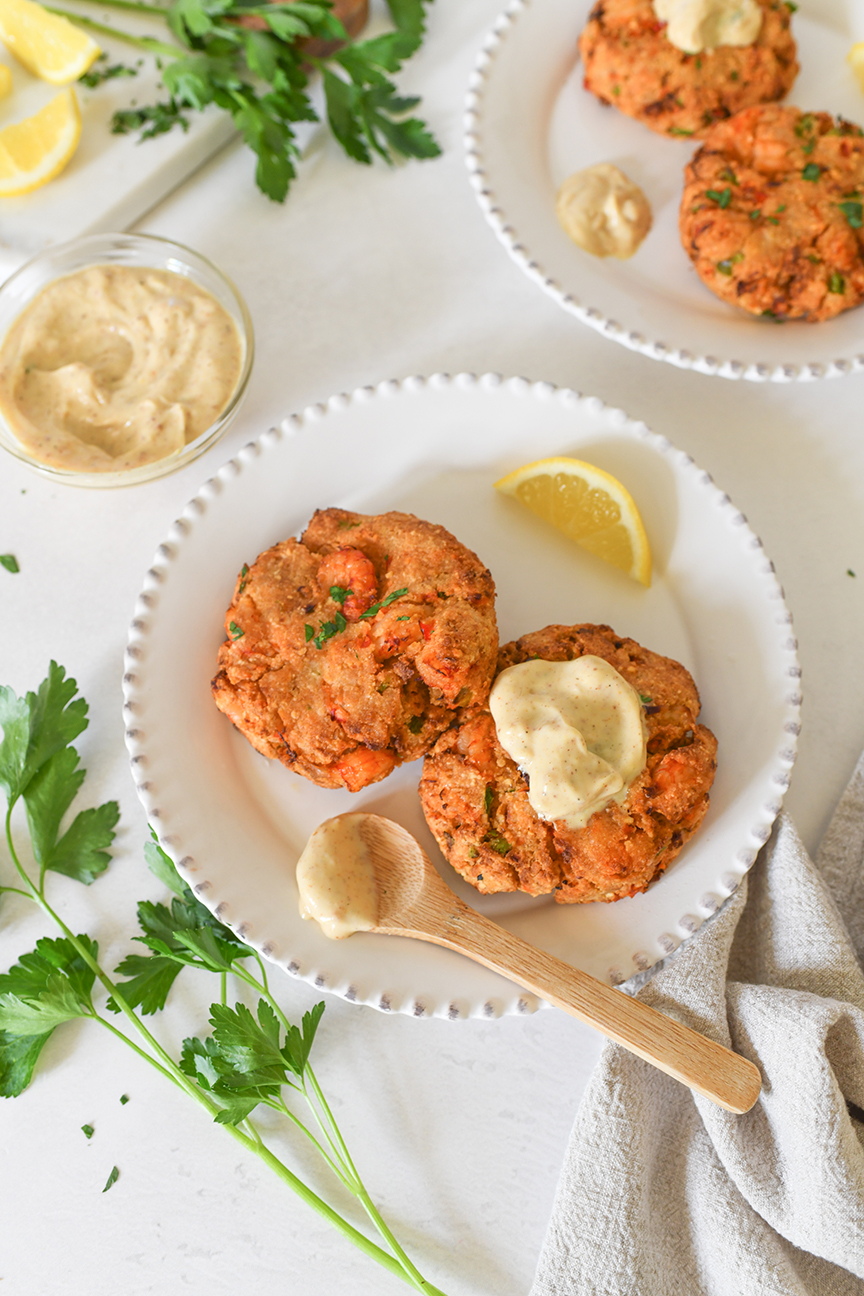 Air Fryer Crawfish Cakes
Ingredients:
1 lb. crawfish tails, cooked and peeled
2 cups seasoned breadcrumbs
½ cup mayonnaise
2 green onions, finely chopped
1 Tbsp. lemon juice
1 Tbsp. Worcestershire sauce
1 tsp. Cajun seasoning
1 large egg, lightly beaten
Flat-leaf parsley, finely chopped (optional, for garnish)
Instructions:
Stir together crawfish with breadcrumbs, mayonnaise, onions, lemon juice, Worcestershire, Cajun seasoning and egg. Shape into 6 patties. Place patties into air fryer basket and lightly spray tops with oil. Depending on size of basket, you will likely have to air fry in batches. Air fry at 375 degrees for 10 minutes. Garnish with fresh parsley, if desired. Serve with Remoulade Sauce (recipe below).
Makes 6 crawfish cakes.
---
Remoulade Sauce:
Ingredients:
½ cup mayonnaise
1 Tbsp. Creole mustard
1 tsp. paprika
1 tsp. Cajun seasoning
1 tsp. prepared horseradish
½ tsp. sweet pickle juice
1 clove garlic, minced
Instructions:
In a medium bowl, combine all ingredients. Spoon into an airtight container and refrigerate for a few hours to allow flavors to meld. Keep refrigerated.
---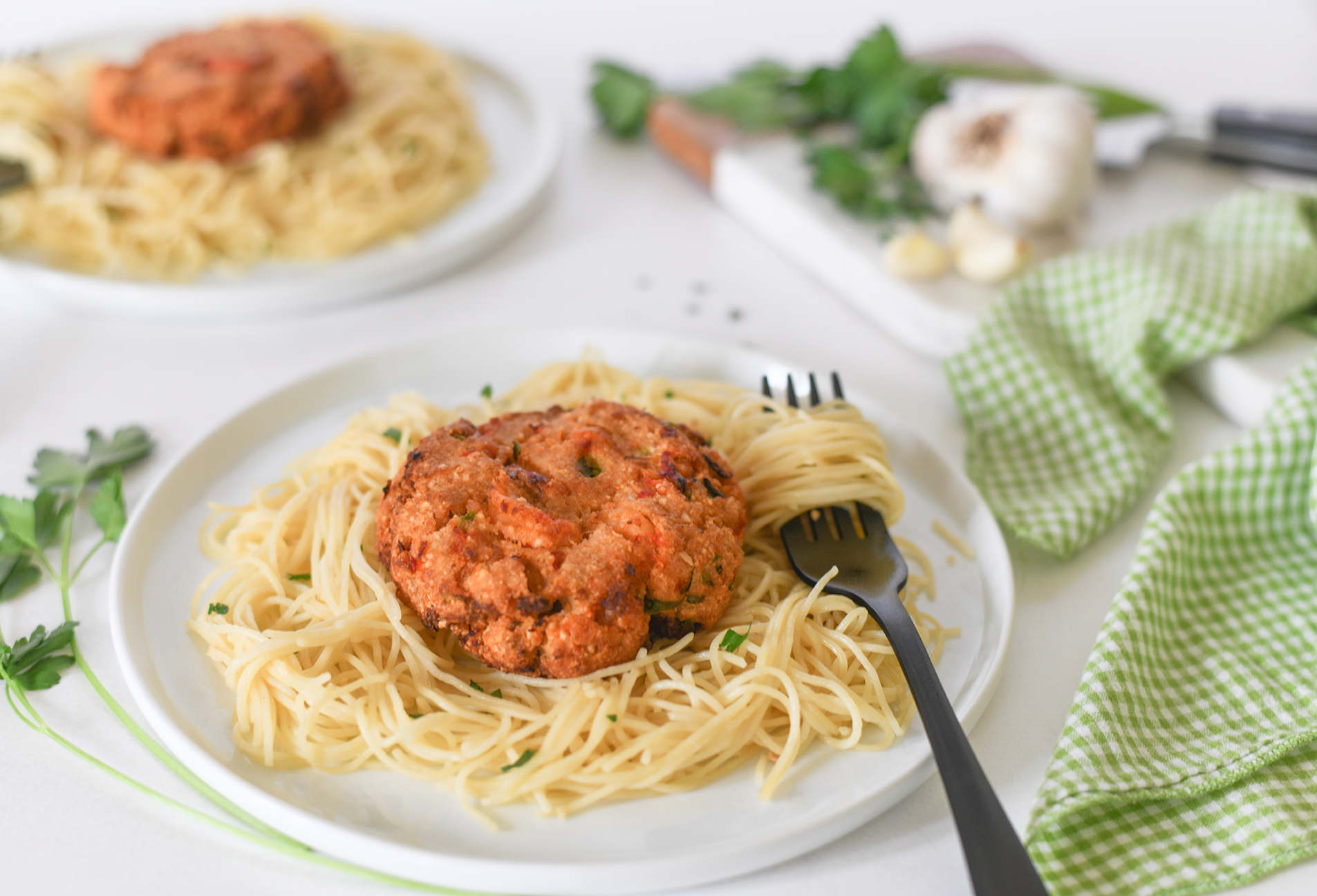 Crawfish Cake Pasta
Ingredients:
1 lb. thin spaghetti or angel hair pasta
2 Tbsp. unsalted butter
2 cloves garlic, minced
2 oz. (
¼

cup liquid) dry white wine
Crawfish Cakes (recipe at left)
Flat-leaf parsley, finely chopped (optional, for garnish)
Lemon wedges (optional, for garnish)
Instructions:
Cook pasta to al dente per package instructions.
Prepare scampi sauce: In a medium sauté pan over medium heat, melt butter. Once melted, add garlic and sauté for 2 minutes or until garlic has softened. Add white wine, increase temperature, and allow wine to boil slightly. Once thickened, reduce heat to low.
Toss drained pasta with sauce, reserving a small amount for drizzling over crawfish cakes, if desired. Serve crawfish cakes over pasta and garnish with parsley.
Makes 4-6 servings.
---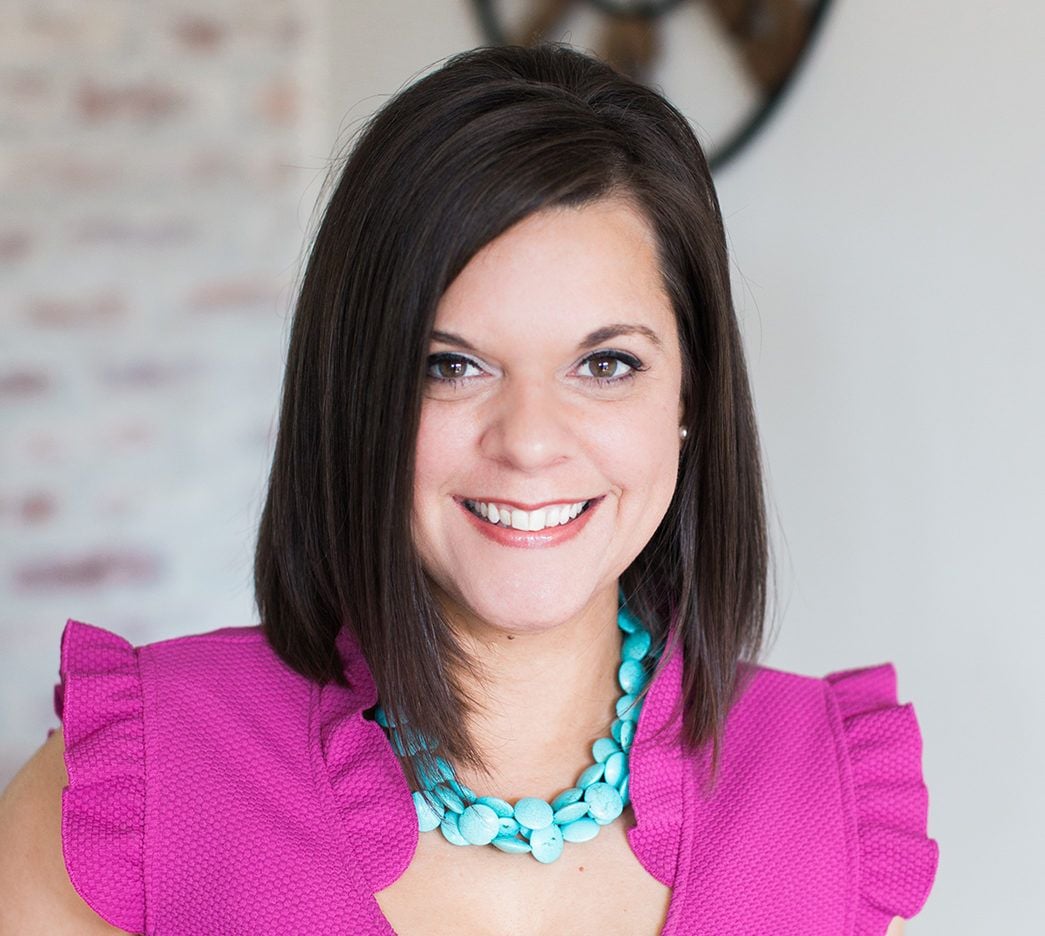 Aimee Broussard is a Southern food blogger and award-winning cookbook author. Seen on QVC, Rachael Ray and more, she is a self-proclaimed accidental entrepreneur with a penchant for porches and sweet hospitality. Find her online at aimeebroussard.com.