Aimee's Pretty Palate: Making Spirits Bright
---
The holidays are upon us, and whether that means you'll be hosting a party or perhaps just looking for a way to unwind from the stress that holiday planning and shopping and doing all the things often brings, I've got the answer for keeping your tinsel untangled. 
From a festive martini to a spiked eggnog, these recipes are holiday ready, seasonally flavored and guaranteed to bring a little holly and jolly to your season. I've even included a dazzling non-alcoholic option so that no one feels left out of your gatherings. 
Peppermint bark is one of my most favorite things about the holiday season. Therefore, the Peppermint Bark Martini makes a regular appearance in my home. It combines everything that is wonderful about the chocolate-peppermint candy, yet in drink form with a bit of a kick. 
The Gingerbread Eggnog Cocktail tastes just as it sounds, with classic gingerbread cookie flavoring swirled throughout traditional eggnog. It's rich and cozy and the perfect combination for a quiet evening while snuggled in a blanket watching the newest Hallmark Christmas movie. Not that I know anything about that. 
And finally, the Pomegranate Party Punch is fun and festive for all ages. It's sparkly and beautiful, making everyone feel a bit fancy. The pomegranate seeds work overtime as garnish and liven up a beverage tray. Add some greenery and limes and you're all set. 
Wishing you a season that is both merry and bright. 
---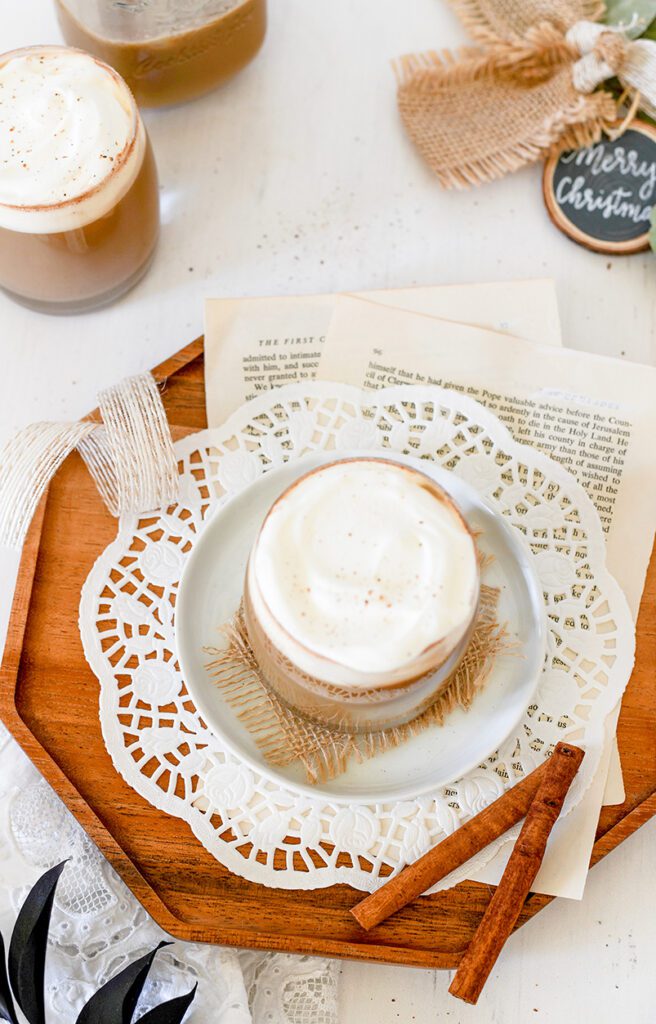 Gingerbread Eggnog Cocktail
Ingredients:
2 Tbsp. cinnamon sugar
1 cup eggnog
½ cup vanilla vodka
1 cup Kahlúa coffee liqueur
2 Tbsp. molasses
½ tsp. nutmeg
Whipped cream for topping
Cinnamon for garnish
Moisten the rims of 4 cocktail glasses, and dip in cinnamon sugar.
In a cocktail shaker filled with ice, add eggnog, vodka, Kahlúa, molasses and nutmeg, and shake until well chilled and combined. Pour into rimmed glasses. Top with whipped cream and sprinkle with additional cinnamon before serving.
Makes 4 servings.
---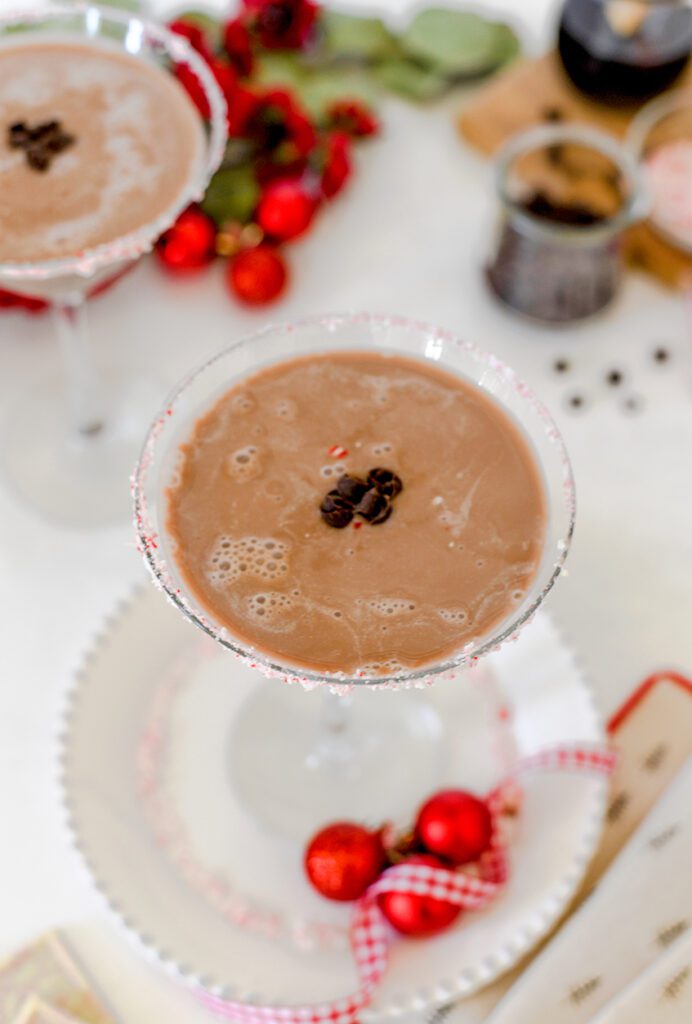 Peppermint Bark Martini
Ingredients:
2 Tbsp. crushed peppermint candy, for rimming the glass
¼ cup chocolate syrup
1 ½ oz. vanilla vodka
2 oz. peppermint schnapps
¼ cup half-and-half
Chocolate shavings for garnish
Moisten the rims of 2 martini glasses, and dip in crushed peppermint candies.
In a cocktail shaker filled with ice, add chocolate syrup, vodka, peppermint schnapps and half-and-half, and shake until well chilled and combined. Pour into rimmed glasses. Top with chocolate shavings and additional crushed peppermint before serving, if desired.
Makes 2 servings.
---
Pomegranate Party Punch
Ingredients:
1 medium-size pomegranate
4 cups multi-fruit cranberry juice (I used Langer's Cranberry Plus)
1 ½ cups lemonade
6 cups ginger ale
Pomegranate seeds, lemon slices and lime slices for garnish
Prepare pomegranate juice by first rolling pomegranate to loosen seeds. Cut pomegranate in half, and hold each half over a bowl, seeds facing down; push inward on skin, forcing seeds into bowl. Reserve several seeds for garnish; rinse and set aside. Add 1 cup of removed pomegranate seeds to blender. Pulse a couple of times, just enough to juice. Pour juice through a fine mesh strainer and use back of spoon to gently press seeds so that all of juice is extracted. Set aside ¼ cup.
Add ¼ cup pomegranate juice to a large pitcher; add multi-fruit cranberry juice, lemonade and ginger ale. Stir to combine. Top with slices of lemons, limes and reserved pomegranate seeds.
Note: For an alcoholic version, use a bottle of prosecco instead of ginger ale.
Makes 8-10 servings.
---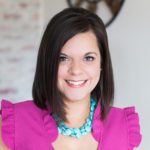 Aimee Broussard is a Southern food blogger and award-winning cookbook author. Seen on QVC, Rachael Ray and more, she is a self-proclaimed accidental entrepreneur with a penchant for porches and sweet hospitality. Find her online at aimeebroussard.com.