Aimee's Pretty Palate: Beat the Heat
---
Like clockwork, the summer season arrives each year bringing with it unrelenting summer temperatures. I often question why we continue to put up with the heat and mosquitoes that come with living in the Deep South. But, then I think about when I lived in Overland Park, Kansas, and fretted over how to get the snow off my car's windshield in order to drive. (Spoiler: You are supposed to keep a handy snow/ice-type brush in the car for such purposes rather than rely on your windshield wipers).
The experience reminded me of the line in The Wizard of Oz, subbing Louisiana for Kansas when Dorothy says to Toto, "I've a feeling we're not in Kansas anymore."
I also spent a winter working just outside of Seaside, Oregon. I'd never been more excited to return home to our Louisiana winter sunshine than I was back then.
I learned firsthand that when people from the Pacific Northwest say you may be SAD, they aren't referring to you being a little homesick. No, they are referring to Seasonal Affective Disorder that comes with the combination of shorter days, less sunshine and a tremendous amount of rain.
Trading our unbearable summer temperatures for the harsh winters elsewhere means I'm constantly looking for ways to minimize the heat in the kitchen. The Three Ingredient Fruit Dip recipe comes from my mom. The light and airy dip was a staple in the teacher's lounge at the elementary school where she worked. Faculty and staff requested it when there was a baby shower or birthday celebration.
She would make a double batch, reserving a bit for my sister and me to enjoy. It's delicious and ridiculously easy to whip together, making it perfect for weekends poolside or any time you want something a bit special for your fruit.
My Chicken Caesar Salad Pasta is exactly as it sounds—the marriage of Caesar salad and penne pasta. Tossing in some chicken adds protein. And while it does require you to crank up the stove, it doesn't heat up the kitchen the way the oven would.
Having guests over for a summer celebration? The Key Lime Pie Bites will bring flavor and fun to the party. They are bite-sized bits of Key lime heaven and require zero time in the oven.
Just be sure to grab Key limes if you want the tried-and-true sour punch that only a Key lime can pack. Before you know it, you'll think you've been transported to Miami.
---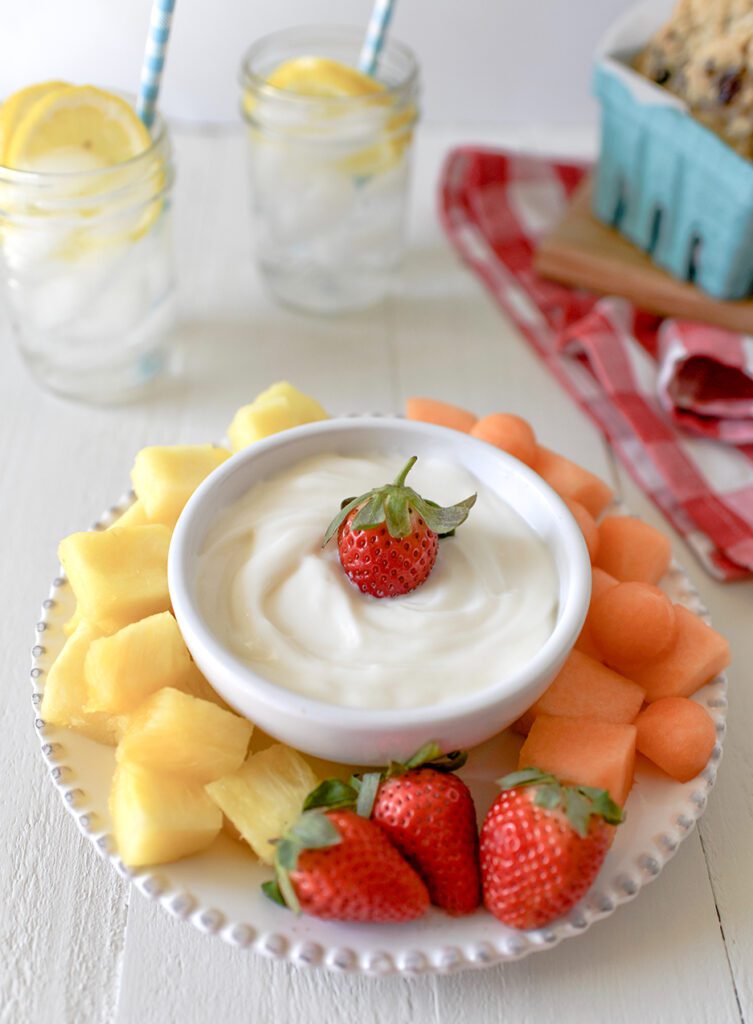 Three Ingredient Fruit Dip
Ingredients: 
8 oz. cream cheese, softened
1 container (8 oz.) lemon yogurt
1 Tbsp. fresh lemon juice
Fresh fruit, for serving
Instructions:
Combine cream cheese, yogurt and lemon juice in a medium-sized bowl. Beat with electric mixer on low speed until smooth and creamy. Chill until ready to serve.
Makes 6-8 servings.
---

Chicken Caesar Salad Pasta
Ingredients:
1 lb. penne pasta
1 Tbsp. olive oil
2 boneless skinless chicken breasts
1 tsp. Italian seasoning
1 tsp. garlic powder
Salt, to taste
2 cups romaine lettuce, chopped
½ cup freshly grated Parmesan cheese
½ cup croutons (I use the Caesar-flavored)
Caesar dressing of choice
Instructions: 
In a large pot, cook penne according to package direction until al dente. Drain and transfer to a large bowl. In a large skillet over medium heat, heat oil. Season chicken with Italian seasoning, garlic powder and salt. Cook until golden brown and no longer pink in the center, about 8 minutes per side. Allow the chicken to rest, then cut into 1" pieces.
Add romaine, Parmesan, croutons and chicken to bowl of pasta.
When ready to serve, add Caesar dressing and toss all ingredients together to combine. Serve immediately.
Makes 8 servings.
---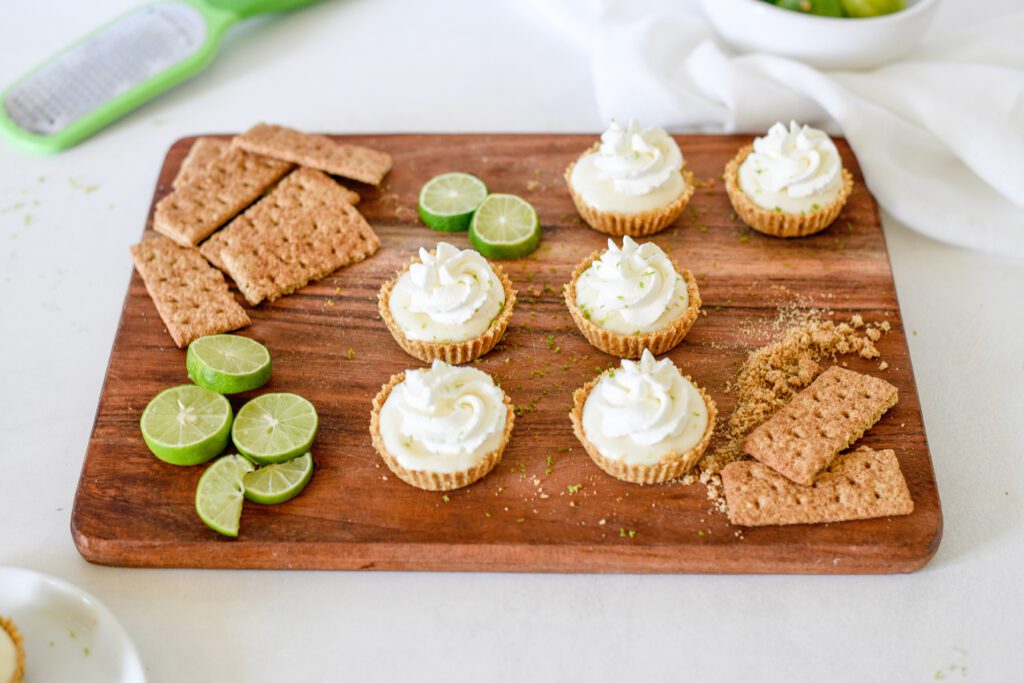 Key Lime Pie Bites
Ingredients:
Crust:
1 ¼ cups graham cracker crumbs
¼ cup granulated sugar
5 Tbsp. unsalted butter, melted
Filling:
3 Tbsp. cream cheese, softened
¼ cup fresh Key lime juice
½ cup sweetened condensed milk
½ tsp. Key lime zest, plus extra for garnish
¼ tsp. vanilla extract
½ cup homemade whipped cream (or store-bought)
Instructions:
Line a mini muffin pan with paper liners and set aside.
To make crust, combine graham crackers and sugar in a medium bowl. Add softened butter and mix until smooth. Using a rounded tablespoon or small cookie scoop, spoon mixture into the prepared baking pan. Press mixture firmly against bottom and sides to form pie shells. Place in freezer for 30 minutes.
To make filling, in a large bowl, combine cream cheese, Key lime juice, condensed milk, lime zest and vanilla. Mix well with an electric mixer for about 4 minutes until completely smooth. Spoon mixture into prepared shells. Lightly tap baking pan against counter to even out the filling. Refrigerate for 1 hour. Garnish with whipped cream and lime zest, if desired. Enjoy immediately.
Makes 24 mini pies.
---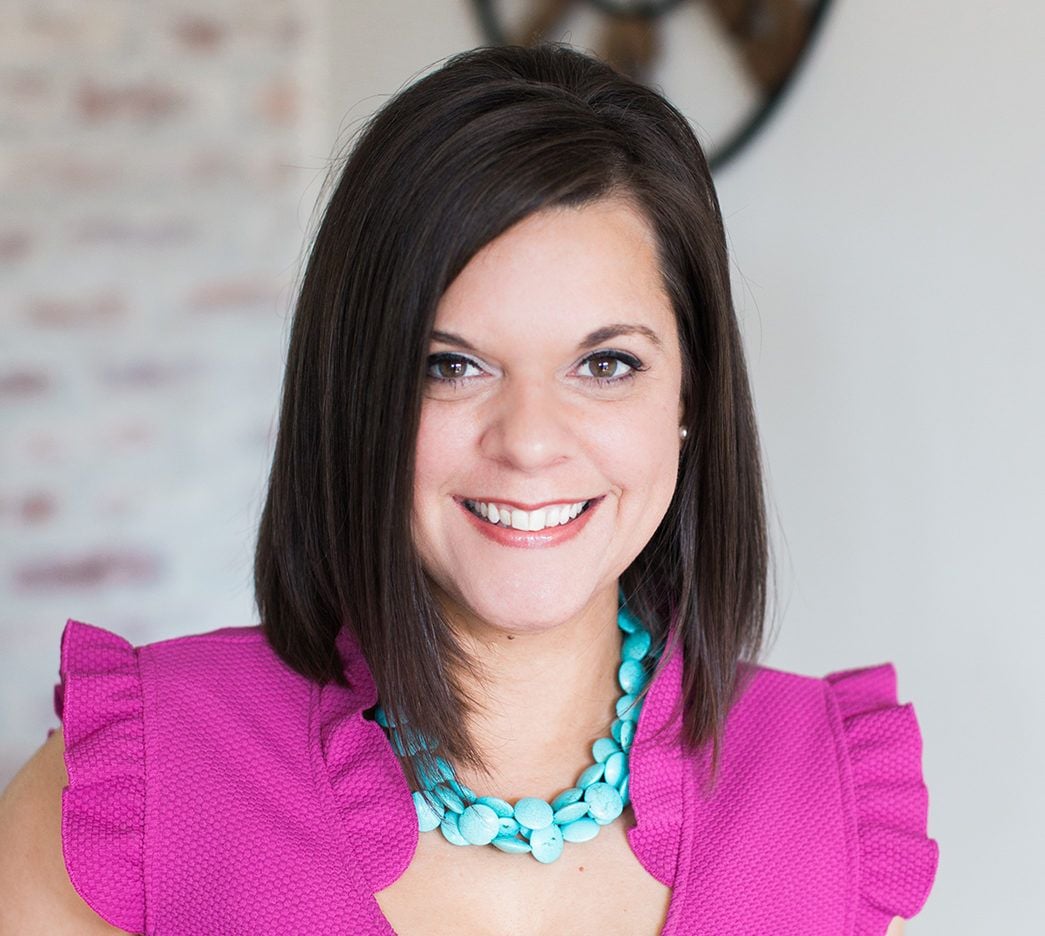 Aimee Broussard is a Southern food blogger and award-winning cookbook author. Seen on QVC, Rachael Ray and more, she is a self-proclaimed accidental entrepreneur with a penchant for porches and sweet hospitality. Find her online at aimeebroussard.com.