How to eat well in baton rouge
A decade ago, you might not have known anyone in Baton Rouge who kept backyard chickens or had local produce delivered straight to their door. You might not have attended fine whiskey tastings or farm-to-table dinners where chefs experimented with the Louisiana bounty. In fact, the term "farm-to-table" was something you largely heard when you traveled. Back then, microbreweries and boutique distilleries existed elsewhere, along with charcuteries and vegetarian restaurants.
Things have changed. Baton Rouge has always been a town that loves to eat, but today the options for experiencing food are broader than ever. It has never been easier to eat well in the Capital City. Here are some of the riches that have emerged in a culinary scene that keeps evolving.
Over the course of its impressive 18-year history, the Red Stick Farmers Market has connected small family farmers in Louisiana with patrons eager to know their food's provenance. More than four dozen vendors regularly sell their wares at the weekly market, which has set the tone for eating local in Baton Rouge.
But that's not the only way to access regional farms and producers. New ventures are making it far easier. Country Table is a delivery service that drops off prescribed or customizable orders of produce and local goods straight to your doorstep. The company also recently began hosting pop-up farmers markets at workout studios and businesses.
Similarly, Indie Plate is a local company that allows Baton Rouge residents to order local produce and goods through an online store that provides home delivery.
And Alexander's Highland Market is embracing the pop-up farmers market culture, too, with monthly outdoor gatherings that feature south Louisiana farmers and food producers.
For foodies who like a sustained relationship with a farmer, community supported agriculture (CSA) is a satisfying option. It allows consumers to purchase shares in a farm and enjoy several weeks of seasonal produce. Whatever emerges from the ground is what ends up in your order. It's an authentic way of eating seasonally, and it helps farmers expand their business because customers pay up front.
Luckett Farms is one such CSA in greater Baton Rouge. During the fall or spring, Luckett's CSA members retrieve a box of produce each week from set locations or from the farm itself in Central.
---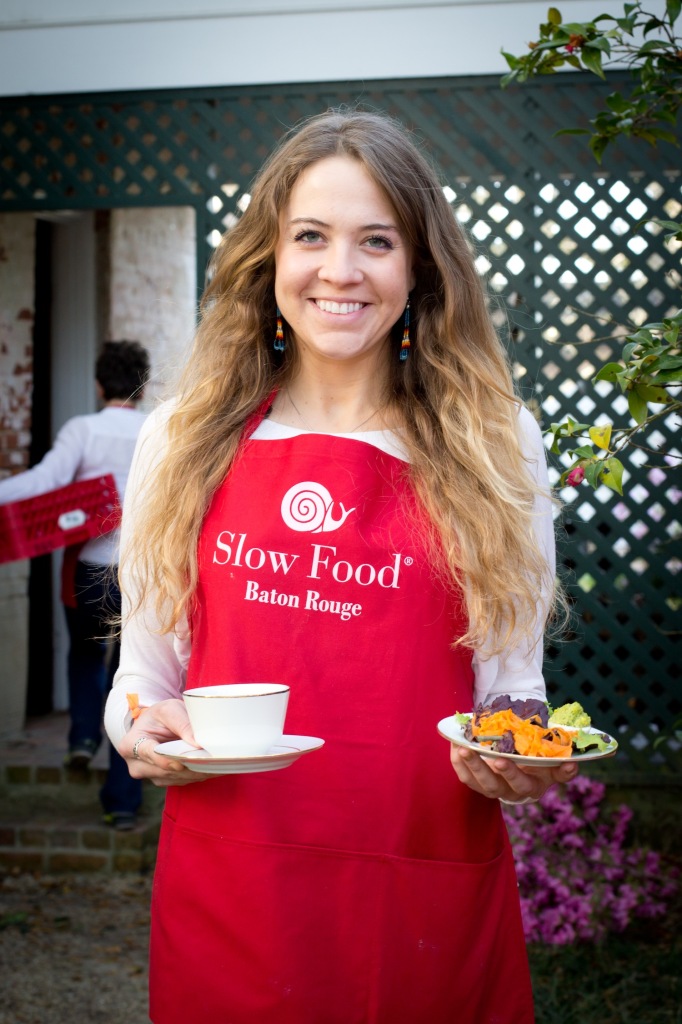 Plot your future
South Louisiana's year-round growing season makes it easy for anyone to incorporate his or her own yard-raised items into the menu, even if it's just fresh herbs grown in a pot. Tap into the following resources to maximize your gardening know-how.
Slow Food Baton Rouge is part of an international movement that promotes locally grown food and good relationships between farmers and consumers. The Capital City chapter hosts classes and events that bring the concept to life. Slow Food Baton Rouge's fall and spring Urban Ag workshops feature topics such as backyard chickens, bee-keeping, how to grow citrus, canning, cheese-making and organic growing.
The LSU AgCenter is a respected resource for backyard growers as well as schools and community groups eager to launch teaching gardens. Have your soil tested for a small fee to determine levels of vital nutrients, and use the AgCenter's numerous Web-based resources to find out what to plant and when to plant it.
Cooks love fresh herbs, but most aren't aware of the broad spectrum of culinary uses they afford. The Baton Rouge Herb Society is a trove of information about how to grow fresh herbs for use in the kitchen, or for their sheer beauty. The organization is a chapter of the Herb Society of America and holds regular meetings at the Burden Research Center about featured herbs and tips for growing and using them. You can find interesting plants here as well. This summer, the group featured olive trees that will eventually produce olives appropriate for olive oil.
---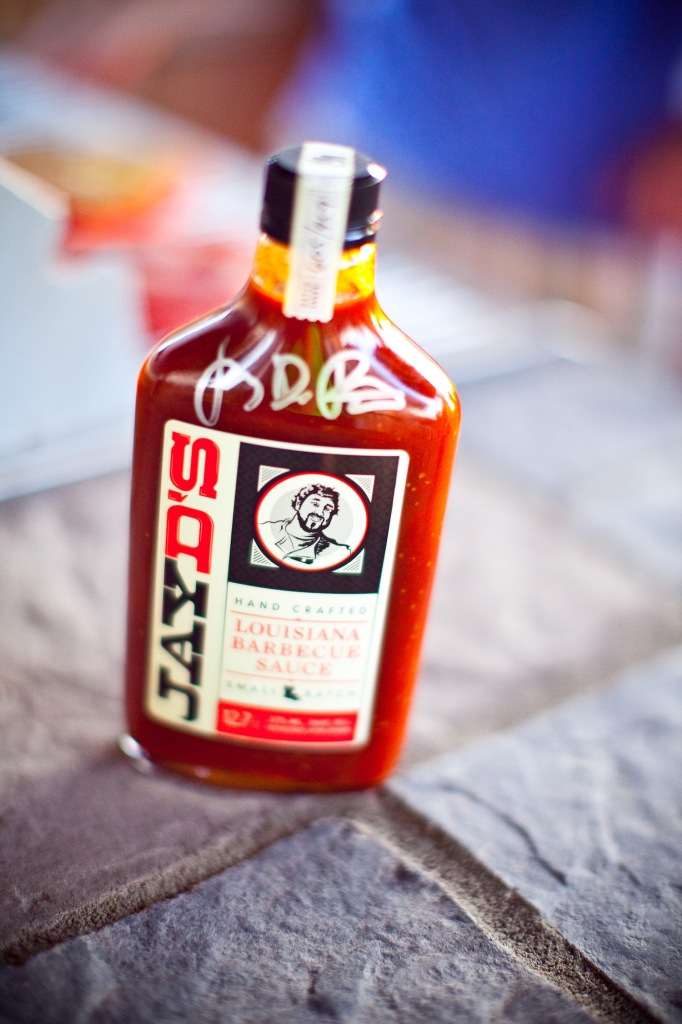 Stock your shelves
An impressive number of locally made products are emerging from the Capital City, fomenting Baton Rouge's reputation as a foodie town with its own identity. Slather your 'cue with JayD's Louisiana Barbecue Sauce. Released last month, the sauce is the brainchild of food personality and award-winning outdoor cook Jay Ducote, who has been instrumental in promoting Baton Rouge's lush culinary culture. You can also douse your salad with natural dressings from Hanley's, Re: and Delightful Palate, and prepare your favorite pasta dishes with handmade dried pasta and sauces from Fresina's tiny factory right in Drusilla Place. Savor the homemade, stepped-up flavor of Baton Rouge-based Ruth's Hummus, prepared with a family recipe.
Expect more local products to keep hitting store shelves. A growing number of clients of the year-old LSU AgCenter Food Incubator are eager to get their items into your hands.
---
 Learn new TRICKS
Every home cook needs inspiration, and the best way to experience it is through hands-on instruction. The Louisiana Culinary Institute's weekend and evening leisure cooking classes span topics from international cuisine to pastry skills. Professional chef instructors teach classes in a modern environment. Red Stick Spice Company also features frequent classes and cooking demonstrations that showcase some of the everyday and exotic spices and condiments available at the Jefferson Highway store. And you can learn and dine at the same time at the hand of Chef Peter Sclafani at Ruffino's Restaurant. The fine-dining eatery offers popular monthly themed classes.
---

Main events
You don't have to leave town for food-centric events. In August, for example, the Baton Rouge Epicurean Society features its annual Fete Rouge, a high-energy food and wine festival that attracts more than 1,200 people. There, Baton Rouge chefs have an opportunity to showcase their creativity and talent with food judging and wine tasting aplenty. Also sponsored by the same organization, CrawFte in the spring is a celebration of all things crawfish.
Springtime features another major gathering, Gourmet in the Garden, held at the LSU AgCenter Botanic Gardens at Burden in partnership with the Louisiana Culinary Institute. This popular outdoor event features live music and dishes created by local chefs using local produce and products. The Botanic Gardens also hosts the recently established Garden Fest, a festival replete with produce, dairy and breads, boutique liquors and much more from around the state.
---

Dine out
Baton Rouge chefs have long used Gulf seafood and Louisiana crawfish in their restaurants, but more and more they're also integrating heritage meats and local produce in stunning dishes that change with the seasons. Restaurants like Beausoleil, Ruffino's, Nino's, Oscar's, Latte e Miele, MJ's Cafe, the Magpie, Houmas House, the City Club, Juban's and Mansurs, among others, are sourcing more of their ingredients from regional family farms.
Beausoleil chef-owner Nathan Gresham is one of several local chefs who welcome the Covey Rise Farm delivery truck once a week to their restaurants' back doors. He chooses from an abundance of fresh—and diverse—produce emerging from the fields of the Tangipahoa Parish operation.
"This is really what we dreamed of: farms being able to come to us," says Gresham. "I think we've got it better than most states. The growing season is amazing, and the farmers have it down to a science."
Gresham introduced a new menu in July, and he features regular specials with Louisiana-sourced items. Summer watermelon and heirloom tomatoes, for example, were the base of a gazpacho. Gresham also sources chicken eggs from Iverstine Farms, which he uses in desserts; and he recently began a relationship with Indie Plate to sleuth out fresh finds, including local goat meat.
---

Drink local
From boutique rums to microbrews, there's plenty of opportunity to drink local, too. South Louisiana has become a respected producer of homegrown libations. Baton Rouge's own Tin Roof Brewery on Wyoming Street off Nicholson Drive expanded its brewhouse this spring and is now completing a taproom and beer garden in time for football season. Moreover, numerous local bars around town are preparing craft cocktails with Lacassine-based Bayou Rum and Oryza Vodka, Rougaroux Dark Rum and other products from Donner Peltier Distillers in Thibodaux. In addition, seasonal ingredients such as Bocage honey, Ponchatoula strawberries and fresh local herbs make signature drinks in local bars exceptional.