10 questions with Indie Plate co-founder Ben Bartage
The modern farm-to-table movement—getting fresh produce, dairy and meat straight from farms without factory intervention—used to be the only movement, but in the modern world, eating unadulterated, healthy foods has become a more difficult feat. That's why Ben Bartage and his business partner Peru Sharma decided to start Indie Plate, a grocery delivery service that cuts out the middle man, bringing organic ingredients to dinner tables all over Baton Rouge. From dainty microgreens to chef-prepared meal kits complete with nutrition facts and cooking directions, Indie Plate wants to be a one-stop shop for convenient, healthy foods. To learn more, we sat down with Bartage to hear what he had to say about the fast-growing company.
---
1. What is a typical day like for you and your team? Our drivers go to our farms and local vendors to pick up fresh products. Our sorting team puts the grocery orders in bags for each customer. Chef Elton [Hyndman, of Nino's restaurant, who partnered with the company in 2015 to develop a selection of heat-and-serve meals] prepares ready-to-cook meals fresh each day. And our drivers then deliver grocery orders and prepped meals to consumers. We also bring farm-fresh ingredients to restaurants.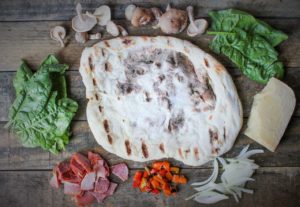 2. What is your professional background? How did you get into this field? I am an attorney—a founding partner of Bartage & Anderson, LLC. My business partner at Indie Plate is a chemical engineer. We both have a passion for business, and we noticed a need for this service in Baton Rouge. It should be noted that we don't have a physical storefront. We deliver from our distribution facility. To shop, go to indieplate.com.
3. What was your reason for starting the company? When did it launch, and how has it grown or changed since then? We started in late 2013. We started Indie Plate because we wanted to help local farms and food vendors. Giving them an additional sales channel has been great for our farms. It's great for our customers, too, because they don't have to fight traffic and drag their kids to the grocery store. We have grown and changed significantly since opening. We have over 2,500 customers, now, and we've begun supplying restaurants with farm-fresh ingredients. We've also added a great partner in Chef Elton Hyndman of Nino's.
4. What are the first things customers see when they browse your site? Daily deals and Chef's Kitchen.
5. What sets your company apart? Our customer service. We know that buying food online is a new and different type of experience, and we go to great lengths to ensure each customer is 100% thrilled with each order.
6. What is one thing you think customers should know about your company that they may not be aware of? You don't need to be home to receive a delivery.
7. How do you keep your store's inventory fresh and up to date? We get fresh produce in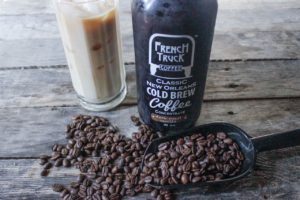 daily to ensure that the food our customers get will last in their fridge. Since all of our food comes from local vendors, it's always fresher than what you'll find in grocery stores, because it doesn't have to be transported from out of state and it doesn't sit on a shelf.
8. Can you share a hint about new products that shoppers will see in the future? Keep checking Chef's Kitchen! We are releasing new meals every week. No chopping, no prep, no clean up. All the ingredients are amazing, so the food tastes great.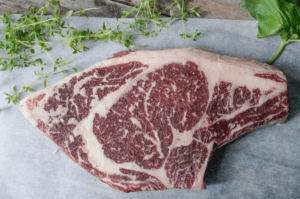 9. What are a few must-have products that are in season right now? Blueberries are great, peaches are just coming into season, and we have the best corn you'll ever taste! We've also got some great stuff we carry year-round such as our pasture-raised chicken, grass-fed beef and creamy dairy.
10. What are some of your best-selling products? Farm-fresh eggs are our best seller. Grass-fed ground beef and our pasture-raised chicken breasts are also very popular. Produce changes seasonally, but right now we are selling tons of blueberries, tomatoes, cherry tomatoes and corn.