Off the Page: The Dogs Buried Over the Bridge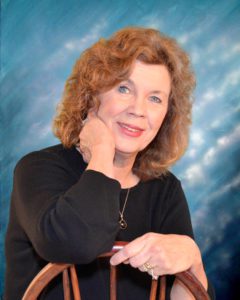 It's not so odd a way to tell a tale, if you think about it. Especially if you are a dog lover. Chronicling the story of your life through the dogs that you've lived with is a natural and personal way to set the scene. Nationally syndicated newspaper columnist Rheta Grimley Johnson does just that in The Dogs Buried Over the Bridge: A Memoir in Dog Years. And you don't have to be canine-captivated to appreciate it.
"On the days when yet another newspaper closes its doors forever, when the branch floods, floors rot, human friends feud, and bills come due, a dog or two have been here to commiserate, to put paw to thigh in a gesture more protective and loving than perhaps any other," writes Johnson.
At times sidesplitting funny and other times tear jerking, Johnson's writing candidly describes her life in the secluded Mississippi home she calls Fishtrap Hollow. Along the way Mabel, Monster, Albert, Barney and Pogo—to name a few—help her through seasons of her life that include love, fury, regret and loss. Her stories are honest and accessible. And they remind us all that this life is a journey. A long and colorful one, made only better by the animals by our side.
"If dogs teach lessons—and we already have established that they do—Pogo taught me that loyalty is one of the more attractive qualities in a creature,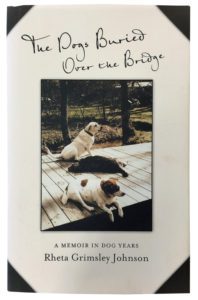 be he human or canine," writes Johnson, after Pogo lost his brother and Johnson lost her first marriage. "Pogo also taught me that grief can kill you, whatever your species. It isn't pretty, and it's a walk you must take alone. Pogo taught me just how hard a dog can love."
She weaves a story of a rural neighbor whose husband died after drinking and accidentally ingesting a pain patch alongside a story revealing that she and her second husband eschewed a reception and celebrated their nuptials at their favorite barbecue joint where she wrapped a piece of pork in a napkin for Maxi, the dog, who was waiting in the car outside. It's the South. You don't have to make these stories up. You just need someone to tell them well, and Johnson does. She just includes her dogs in the storytelling, and it makes the everyday a bit more extraordinary.
"I once upon a time thought dogs were not human, that they had a separate heaven. Now I know better," writes Johnson. "I know better thanks to my yellow dog, the one that of course died in the end and broke my heart. Because of her, I have changed my ways."